0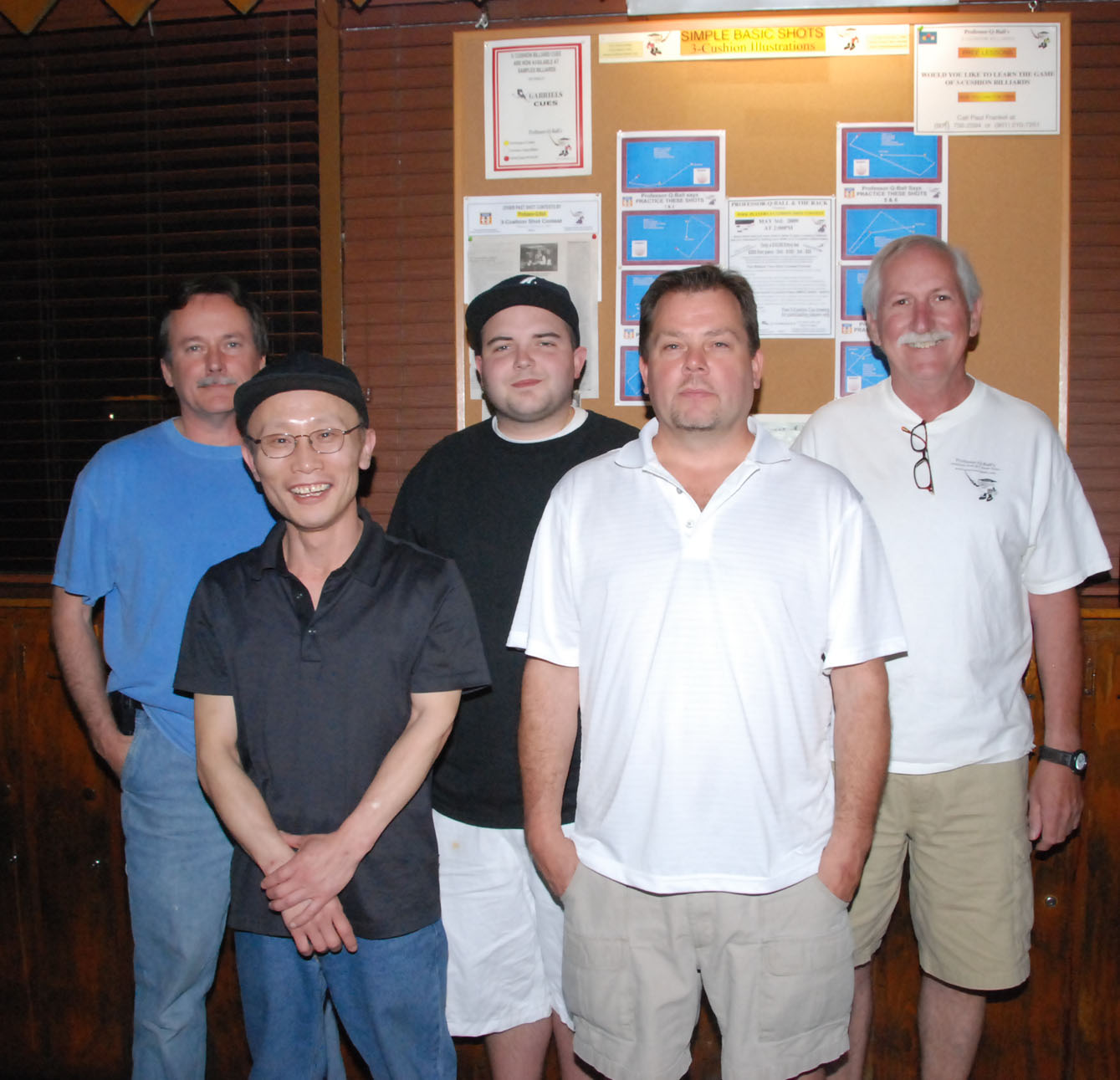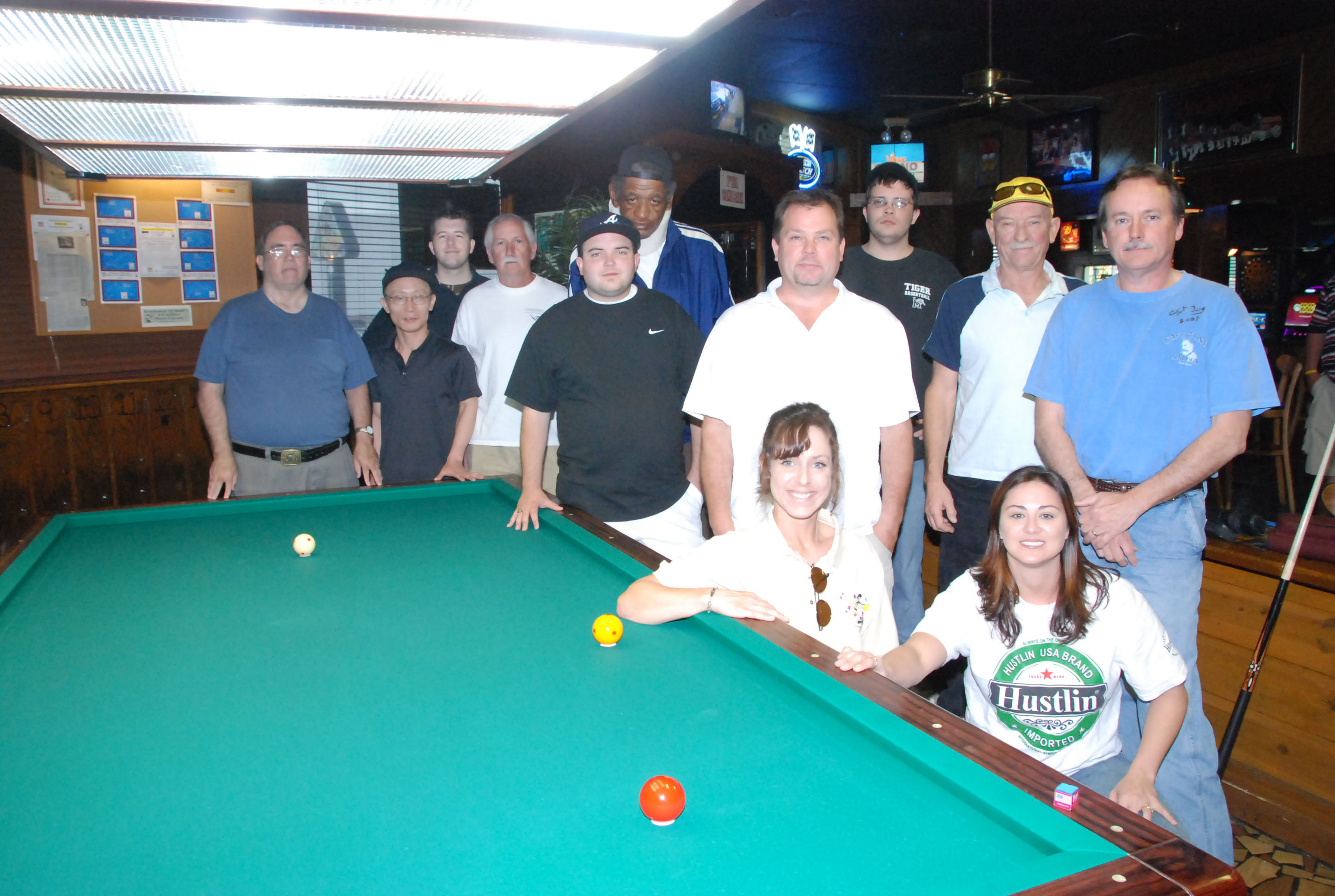 "3-Cushion Billiard Tour Shot-Contest a "HIT with Pocket Pool Players"
Finally a billiard program designed to attract Pocket Billiard Players to the game of 3-Cushion Billiards. It is called the "œ3-Cushion Billiard Tour Shot Contest" and it is unique in its own way. For the first time room owners that have only one or two billiard tables will be part of a bigger picture.

2009 USSA National Snooker TourStop #6
Mike Monegato Captures On Cue Handicap Snooker Classic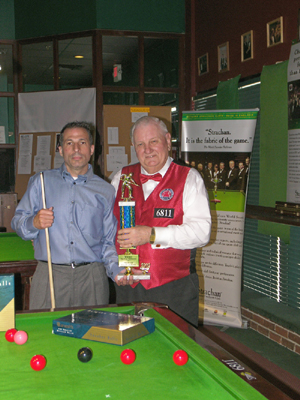 (L-R) Winner Mike Monegato and Tournament Director Tom Kollins
The United States Snooker Association (USSA) continues to rejuvenate snooker in the United States in 2009 with its inaugural USSA National Snooker Tour, and the sixth and final stop on the Tour – the On Cue Handicap Snooker Classic at On Cue Billiards, directed by USSA board member Tom Kollins – in Grayslake, IL, April 24-26, again enjoyed a full 16-player field. Four round-robin preliminary flights determined the eight players for the final rounds. The preliminary flights featured 2-frame matches among each opponent within a flight for a total of six frames played per player. Due to the handicap format, the six top players "" Tom Kalinowski III, Marek Kuc, Chuck Looney, John Connelly, Chris Szarek and Mike Monegato "" gave starts to the rest of the field, with 11-year old JonMichael Monegato (St. Charles, IL) receiving a 35-start-per-frame against the top players in the preliminaries and winning two frames!.