Billiard Education Foundation
Billiard Education Foundation Attends Grand Opening of the Challenger Learning Center of New Mexico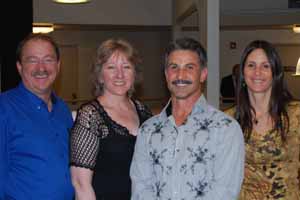 The Billiard Education Foundation (BEF) was honored to be part of the grand opening of the Challenger Learning Center held at the Unser Discovery Campus in Albuquerque, New Mexico on March 6, 2010.
The BEF made the 9-ball on the break when legendary race car driver Al Unser and his wife Susan invited billiards to be a part of their benefit celebration to launch their newest addition to the Unser Discovery Campus, the Challenger Learning Center.  The billiard festivities included challenge matches with WPBA touring pros and BEF Executive Director Laura Smith and Director of Program Development Dawn Hopkins. BEF President Tom Riccobene, who was also recently named as a Top CEO in New Mexico for his business, was also in attendance for the gala.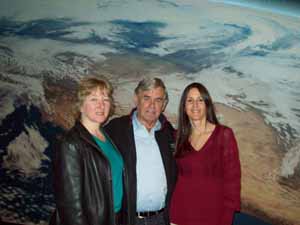 Attendees of the grand opening were encouraged to bid on various auction items including a Valley billiard table donated by Zabel Vending & Amusement of Albuquerque, draped with cloth donated by Simonis.  A generous contribution by local businessman Mike Budagher helped make it possible for one of the local middle schools to acquire the table. Ken Lairsey, vice principal and teacher sponsor of the "Pool In School" program at the Learning Community Charter School was thrilled to add a third table to his school program. The BEF was granted over $6,000 in donations from the Challenger Learning Center benefit.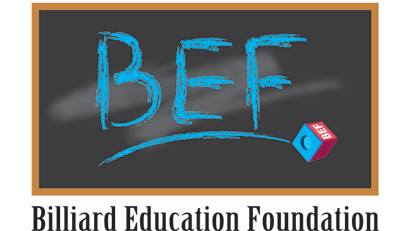 About Challenger Learning Center of New Mexico
The Challenger Learning Center New Mexico is a 501 (c)(3) non-profit educational organization whose mission is to honor those who have explored the frontier of space; to extend the classroom walls for teachers of science, technology, engineering, and math; and to encourage students of all ages to learn to solve problems and make decisions to help them command their own destinies.  It completely engages students in an exciting simulated space mission adventure that includes a realistic Mission Control room and an orbiting Space Station, produced with guidance from NASA.
About Billiard Education Foundation
The Billiard Education Foundation (BEF) is a 501(c)(3) non-profit organization which is committed to promoting education and encourages the development of life skills through youth billiard programs.  The BEF funds academic scholarships, produces the Junior National 9-Ball Championships, sponsors billiard athletes to attend the WPA World Junior 9-Ball Championships and promotes "Pool In School" programs. For more information, please visit www.BilliardEducation.org or call 303.926.1039.