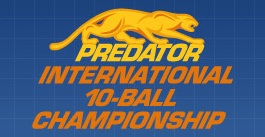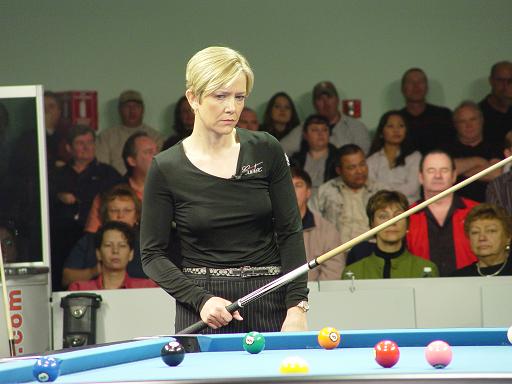 photo courtesy WPBA
The strong and valiant Fisher was not able to stay off Van Corteza
The nail in the coffin was Allison Fisher versus Filipino hot shot Lee Van Corteza. Fisher, hailed to be the top women's player in history, looked strong at a 3-0 lead, but the tables quickly turned as she was outplayed by the Filipino and succumbed 10-6.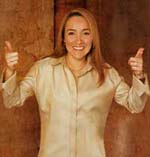 Ouschan & Villarreal Strike First Blood at Predator International 10-Ball Championship
Among the full field of 112 players at the 9th Annual Predator International 10-Ball Championship, there are 15 women who have decided to brave up against the vastly male fielded event. On Day 1 of the event, two ladies struck first blood against the men. Jasmin Ouschan of Austria and Vivian Villarreal of USA both overpowered the male counterparts in the first round.