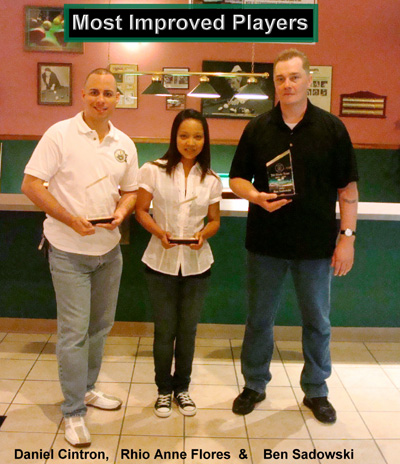 Mike Gasper Wins
12th  Annual "œTri-State Tour" Invitational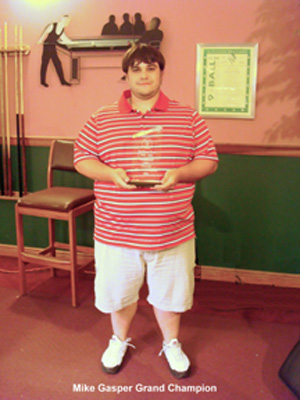 The twelveth annual Tri-State Tour Invitational took place July 11 – 12, 2009, at Comet Billiards in Parsippany, NJ bringing together highly skilled amateurs hoping to sharpen their game en route to the pro circuit and ambitious upstarts looking to advance in class. The weekend was a huge success with 14 A & A+ Players, 32 B & B+ Players, 32 C & C+ Players and 14 D & D+ Players showing up to play in their respective classes. Comet Billiards owners Bill Haley along with the staff were gracious hosts and provided a professional and engaging atmosphere for the event. Their generosity and support is without equal.

In all, there were 21 players competing for a first place prize of $ 2,000.00 with a total prize fund of $ 7,000.00. The players were divided into 3 flights with 7 players each. The top 2 finishers of each flight along with the two best 3rd place finishers would play an 8-player round robin in the finals. The prelims were to 20 points and the finals were to 25 points. Final placement was determined by wins/losses, total points scored, head-to-head and points-against. Averages were kept throughout the tournament by the players but it was not a determining factor in the placement.