CSI / BCA Pool League Proudly Sponsor Players to 2010 Junior Nationals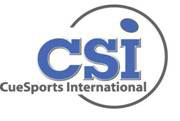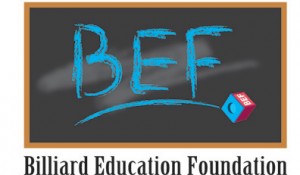 CueSports International (CSI), under its BCA Pool League division, is proudly sponsoring 13 young players to participate in the 22nd Annual Billiard Education Foundation (BEF) Junior National 9-Ball Championships. This prestigious event is being held July 7-11, 2010 at Northern Illinois University in DeKalb, Illinois, and includes 4 divisions: Boys 14 and Under, Boys 19 and Under, Girls 14 and Under and Girls 19 and Under. The winners in each of the national divisions will be guaranteed a spot to represent the U.S. to the 2010 WPA World Junior 9-Ball Championships.
In addition to the following list of 12 qualifier winners, Brendan Crockett last year's Junior National Boys 14 and Under winner is also being sponsored by the BCA Pool League to this year's Junior Nationals. Brendan Crockett and one of the 19 and Under CSI / BCAPL qualifier winners, Chad Behnke, are both recognized as members of Team CSI – Next Generation.
Boys 14 and Under
Sean Hughes, Nevada (age 10)
Alex Rathjen, North Dakota (age 14)
Joey Torres, Texas (age 14)
Boys 19 and Under
Chad Behnke, Iowa (age 15)
Chris Byers, Oregon (age 15)
Devon Cataldi, Pennsylvania (age 18)
Malek Haj-Hussein, Colorado (age 18)
Hunter Hayes, Texas (age 15)
Michael Perron Jr., Minnesota, (age 17)
Cory Pointon, Oklahoma (age 19)
Juan Torres, Texas (age 16)
Jarod Williams, Oklahoma (age 19)
WPBA Professional, Sarah Rousey, generously worked with CSI / BCAPL on this effort by organizing the qualifier process for CSI and acting as the point of contact for the qualifier winners, their families and the BEF. For more information about the CSI / BCAPL qualifier program for the BEF Junior Nationals please email SarahR@playcsipool.com.
The Billiard Education Foundation (BEF) is a non-profit charitable organization committed to promoting education and encourages the development of life skills through youth billiard programs. The BEF funds academic scholarships, produces the Junior National Championships and sponsors the players who attend the WPA World Junior 9-Ball Championships. For more information about the BEF visit their website at www.billiardeducation.org or email info@billiardeducation.org.
CueSports International is dedicated to creating more choices for all players. CSI is the parent company of the BCA Pool League, the National Championship Series (NCS), and the USA Pool League. CSI also produces independent events such as the U.S. Bar Table Championships, the Jay Swanson Memorial and the U.S. Open 10-Ball Championship. Visit www.playcsipool.com, www.playbca.com and www.playusapool.com for more information about CSI and its divisions.