U.S. Open 10-Ball Championship Qualifier Winners Vegas Bound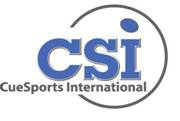 U.S. Open 10-Ball Championship Qualifier Winners Vegas Bound
Eight qualifiers were held for the 2010 U.S. Open 10-Ball Championship. Produced by CueSports International (CSI), the main event is scheduled May 17-22, 2010 at the Riviera Hotel & Casino and attracted both men and women players from across the globe vying for the $89,000 purse.
The following eight qualifier winners will be among the 128 player field:
Gus Briseno qualified February 7th at a special stop of the Desert Classic Tour in Arizona
Manny Chau qualified April 11th at First Break Cage, Sterling, VA
Greg Harada Jr. qualified February 20th at Butera's, Moorpark, CA
Frankie Hernandez qualified in a points spot via Tony Robles' Predator 9-Ball Tour
Edwin Montal qualified April 25th at Sharks Billiards, Alberta, Canada
Andrew Pettenger qualified April 18th at The Wynkoop, Denver, CO
Bill Stock qualified April 4th at Pool Sharks, Las Vegas, NV
Marc Vidal qualified April 11th at The Golden Fleece, Kenmore, WA
Some of the more notable names confirmed for the U.S. Open 10-Ball Championship are: Efren Reyes, Earl Strickland, Jasmin Ouschan, Mika Immonen, Ralf Souquet, Kelly Fisher, Ricky Yang, Yu Ram Cha, Dennis Hatch, Pin-Yi Ko, Darren Appleton and Karl Boyes just to name a few of the illustrious participants in the event. Players will be arriving from 18 countries: Australia, Austria, Canada, England, Germany, Indonesia, Japan, Korea, Malta, Mexico, Netherlands, Norway, Philippines, Spain, Sweden, Switzerland, and United States.
This is an event not to be missed. For spectator ticket information and pricing contact Mark Estes at CSI (702) 719-7665 or email him at marke@playcsipool.com
For those who cannot attend in person, OB Cues and The Delta-13 Rack will be sponsoring the Action Report (TAR) live stream of the U.S. Open 10-Ball Championship for the duration of the 6 day event. Visit www.theactionreport.com for more information about the live stream.
The U.S. Open 10-Ball Championship is sponsored by: Diamond Billiard Products, Aramith, Simonis, OB Cues, Delta-13, Billiards Digest, TAR, and BreakRAK.
CueSports International is dedicated to creating more choices for all players. CSI is the parent company of the BCA Pool League, the National Championship Series (NCS), and the USA Pool League. CSI also produces independent events such as the U.S. Bar Table Championships, the Jay Swanson Memorial and the U.S. Open 10-Ball Championship. Visit www.playcsipool.com, www.playbca.com and www.playusapool.com for more information about CSI and its divisions.