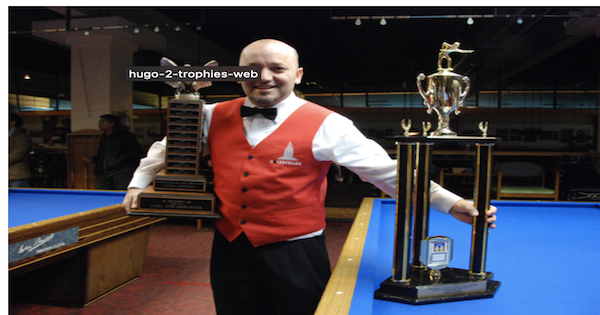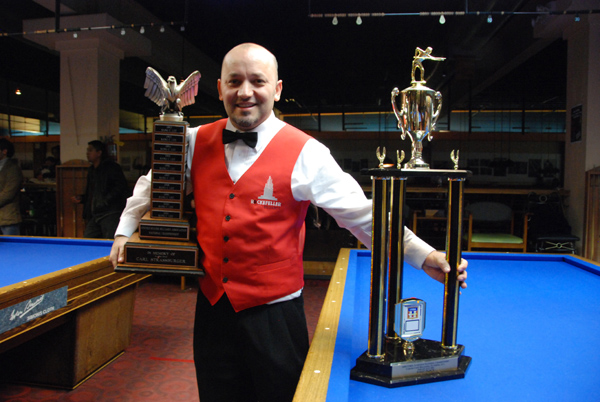 Hugo Patino is the 2009 USBA National Champion!!!
The USBA 2009 National 3-Cushion Championship was underway with a field of 42 players from all over the country at Carom Café Billiards in Flushing, NY from February 18-22, 2009.
The tournament was played on 10 Verhoeven billiard tables, all outfitted for the tournament with fresh 300 Rapide billiard cloths, generously donated by Iwan Simonis, Inc. Also, Saluc, the manufacturer of Aramith Billiard Balls, donated 15 sets of Super Aramith Pro-Cup Carom Billiard Balls featuring spots on each of the yellow and white cue balls, allowing the spectators to more easily see the spin on the balls as the top 3-cushion players in the United States demonstrated their ability to make the balls dance wondrously at times.