3-Cushion USBA Regional Qualifier
Professor-Q-Ball's Promotions Presents

THIS EVENT WILL BE LIVE STREAMED
January 14-16th, 2011
Dedicated to Promoting the Sport of 3-Cushion Billiards
We are proud to announce that the dates are set to hold another 3rd Regional Qualifier at the Historic Pendennis Club.
The USBA Regional Qualifier will be a 3-day event starting with the player's meeting on Friday January 14th. First rounds will start right after player's meeting 9:00am.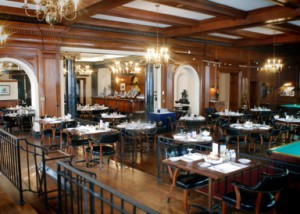 Format: Dress code, collar shirt, shoes and slacks, round robin format, race to 20 points in the prelims and 25 points in the finals. There will be 4 flights of 6. Two from each flight plus the top two 3rd place finishers will advance to the 6 person finals on Sunday. Top 4 winners of the finals each receive free entry into 2010 USBA National Championship.
LIST OF PLAYERS
| | |
| --- | --- |
| Paul | Frankel |
| Jim | Shovak |
| Tom | Rossman |
| Gregory | Warren |
| Bernard | Kapinos |
| Mazin | Shooni |
| Rick | Kirk |
| Ken | Holstrom |
| Dennis | Douberteen |
| Gary | Eake |
| Dale | Saunder |
| Stanly | Lombardo |
| Jim | Bishop |
| Dan | Kolacz |
| Chris | O'Brian |
| Max | Fisher |
| Ellis | Lawrence |
| Johnathon | Anderson |
| Chip | Sutherland |
| Eric | Hughes |
| Tyler | Thompson |
| Joe | Allen |
| James | Stoner |
| Brian | Haff |
Don't miss this unique presentation of 3-Cushion Billiards