Immonen Wins World Ten Ball Championship
Immonen Wins World Ten Ball Championship
-Jerry Forsyth, WPA Press Officer-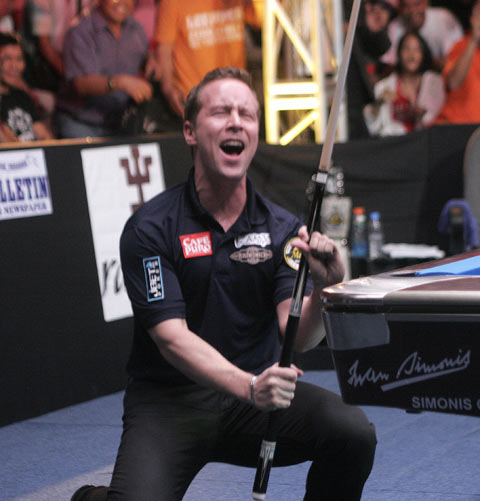 There can be no doubt as to who the best player in the world is now. Mika Immonen of Finland has won the World Ten Ball Championship in Manila scant weeks after winning his second consecutive US Open and the Challenge of Champions. These wins push him over the $200,000 mark for the year and cement his place firmly in pool history.
Immonen entered the final day as one of four players left out of the 128 who started the week. His first victim for the day was Antonio Lining of the Philippines whom he beat 9-7. Just after this win the other semi-final between Lee Van Corteza of the Philippines and David Alcaide of Spain ended with Corteza earning the right to face Immonen 9-7. Corteza began the final with a hot hand and led 2-0 after the first two racks. But from there Immonen found his game and slowly pulled away to take the title 11-6 in a convincing victory.
Congratulations go out to Raya Sports for their production of this year's championship and the Republic of the Philippines for being such gracious hosts.