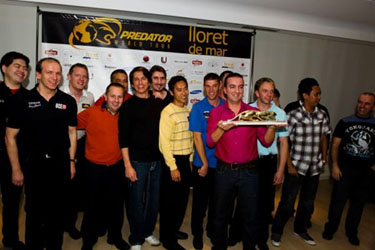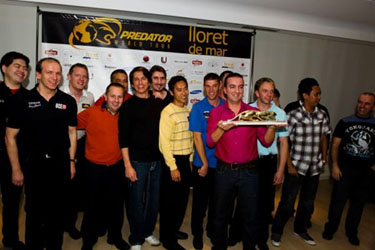 Americans Lead as Sixteen Winners Advance
by Cristina De La Garza
The sixteen winners still in contention for the Predator World Tour Spain event have earned free hotel and airfare for the next Predator World Tour event which is tentatively scheduled for Sao Paolo, Brazil in the summer of 2010. Eight countries will be represented in the final stage of the tournament that began in Lloret de Mar, Spain but the Americans out number them all. Six players will make the trip from the USA to the next event to fight for the title with players from Sweden, Germany, Netherlands, Portugal, Afghanistan, Mexico, Spain and the Philippines.