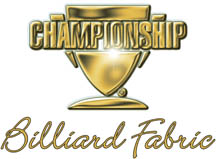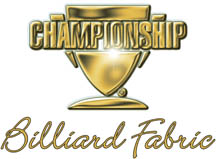 Championship, LLC, a division of D&R Industries, announced today that Fred Cohen has been named President of the billiard cloth company. Mr. Cohen had served as the company's Vice-President of Sales & Marketing since 1995.
Under Mr. Cohen's leadership, Championship has emerged as the leading brand in the commercial/coin-operated cloth category, as well as the market leader in the home recreation category. "œIt was Fred's marketing expertise that elevated our brand and gave each category of business and each brand its own place in the market," said Dennis Ruber, President of D&R Industries.
"œOur business has grown in many directions and I'm excited to expand our business even more in the coming year with the launch of our New Varsity Brand outerwear material.  We've been lucky enough to attract top level personnel from our industry, which has allowed us to grow our business and categories", said Cohen.