BEF to Benefit from Guinness Book of World Records Attempt
BEF to Benefit from Guinness Book of World Records Attempt
An attempt to surpass the current Guinness Book of World Records for the "Longest Marathon Billiards Match" will be made by Gareth Steele of New England 9-Ball and Steve Reynolds of TJ's Classic Billiards. These committed players have teamed up to shoot for a record attempt of 100 grueling hours of continuous billiard play to benefit the Billiard Education Foundation (BEF).
The current Guinness record is held by Rikki Cunningham from Greensboro, North Carolina. Cunningham played pool at Shooter's Sports Bar & Billiard for 72 hours, setting the world title record for the "Longest Marathon Billiards Match" on August 28, 2009.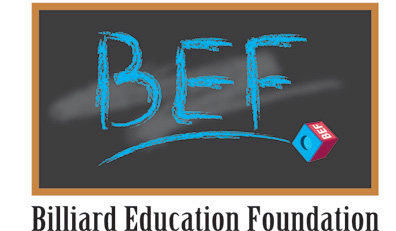 The Guinness Book of World Records event will take place at TJ's Classic Billiards in Waterville, Maine. The crack of the balls will begin at 10:00 am, Wednesday, December 1st, 2010. The "Longest Marathon Billiard Match" schedule is as follows: 9-Ball Race to 100; Straight Pool Race to 1000; 8-Ball Race to 100; One Pocket Race to 20; 9-Ball Race to End. The event will be streamed LIVE with score updates at www.newengland9ball.com.
All proceeds and donations made through this incredible marathon will go to the BEF to support youth billiards programs. Inspire the youth of today to take the game of pool into tomorrow. Visit www.newengland9ball.com to make a contribution and to show your support for Steele and Reynolds.
About Billiard Education Foundation
The Billiard Education Foundation (BEF) is a 501(c)(3) non-profit organization which is committed to promoting education and encourages the development of life skills through youth billiard programs. The BEF funds academic scholarships, produces the Junior National 9-Ball Championships, sponsors billiard athletes to attend the WPA World Junior 9-Ball Championships and promotes "Pool In School" programs. For more information, please visit www.BilliardEducation.org or call 303.926.1039.