Fighting Talk From US Open Champ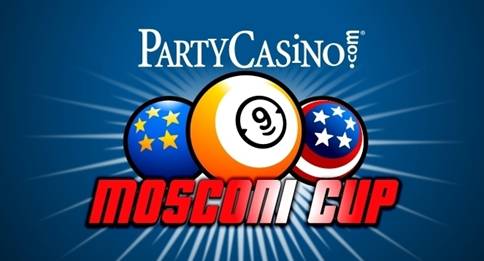 Appleton: We are Better Players Than Americans
DARREN Appleton believes Europe has the best pool players in the world and that will lead to a home victory in this year's PartyCasino.com Mosconi Cup.
Appleton is part of the European side aiming to retain the trophy this week after slumping to a disappointing 11-7 defeat in Las Vegas in 2009.
However, Appleton believes that loss will serve as a 'reality check' and claims his side were complacent and not motivated enough last year.
"The problem last year was we all expected to win and that's the wrong attitude to have, especially in pool as the game requires luck at the right time," said Appleton.
"Last year Mika was winning everything and went there confident, but arrived late and was suffering with flu.
"We had all done a lot of travelling, a lot more than the US players, and maybe we weren't motivated enough.
"Last year I wasn't sure what to expect but it was a great experience. At the time I was upset but not really sick about losing but a couple of weeks afterwards I realised it's a bigger event than you think.
"As we got beaten it has given us a reality check and playing at home makes a massive difference. From what I've been told the York Hall is the best place to play for atmosphere.
"The crowd will be our sixth man and it'll be interesting to see how the likes of Dennis Hatch cope with the crowd against them."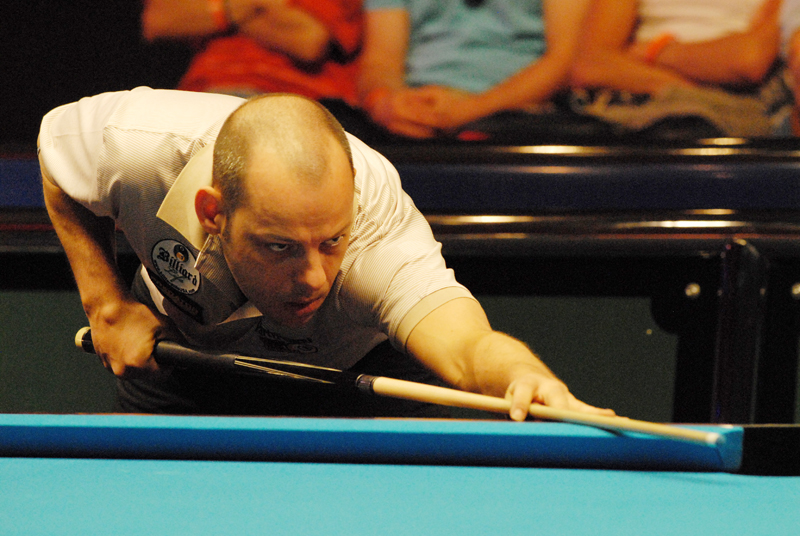 Appleton clinched his place in this year's Mosconi Cup with victory in October's US Open. It is a reverse of two years ago when he looked likely to be picked but then missed out due to Mika Immonen's success in the same tournament.
The Mosconi Cup will be staged from Thursday to Sunday at London's York Hall for the first time since 2002 and Appleton joins close friend and countryman Karl Boyes in the European side.
Europe have only won once in six times when the event has been staged in the bear-pit atmosphere of York Hall, but Appleton believes that will soon change.
"Maybe in the first six or seven years of the competition the European team wasn't as good as it is now – I think they could've picked a better team," added Appleton, who also won recently on the Euro Tour in Spain.
"That's not knocking the players that played but for seven or eight years it was about getting television involved. Some of the British players were Steve Davis and Steve Knight but better players were missing out because of that.
"The US in the 90s were the best in the world but in the last six or seven years the Europeans have got a lot better at safety play and are travelling and playing a lot now.
"In the last three or four years we've now become the best in the world but back in the 90s it was the US and the Philippines.
"The Europeans on paper have better players than the US and if you look at the major events, that proves it, so we've definitely levelled the playing field.
"I really believe the US has the best team they've ever had – on paper – but we're a lot more determined."
In the build-up to this year's four-day event, which will be screened live in the UK and Ireland on Sky Sports, American Rodney Morris questioned Europe's desire.
He said the European side had the individual titles but USA's greater heart was the reason they were successful in the past and why they would win it again.
However, 34-year-old Appleton, a former World 10-Ball Champion and a member of the Great Britain team that won the World Team Championship earlier this year, strongly disagrees.
"Maybe in the past Rodney was right but in the last five years Europe has only lost once," argued Appleton.
"He thinks the US has more heart but I disagree and if you look at our team and our players then I don't think you get more heart than from us.
"He's trying to put some pressure on us. Rodney is a very passionate guy and has a lot of heart but overall we have a lot more and we'll do our talking on the table."
The Mosconi Cup is known for being tight and tense and sometimes the emotions can boil over in heated exchanges.
Last year Dennis Hatch got aggressive with Niels Feijen when the American believed the Dutchman had insulted him during a match.
However, Appleton is not concerned and is ready for whatever happens in the heat of the Mosconi Cup.
"I'm more worried to see how Dennis will cope with the crowd against him," said Appleton. "Last year he was getting the American crowd pumped up and he is very emotional and temperamental.
"He is a big guy and used to be a boxer but I used to be a boxer as well so I don't fear him, I'm just worried for him if it's not going his way with the crowd on his back.
"I've got plenty of people in the crowd so I don't think I'll get punched!
"I've been happy with my game ever since I changed my grip on how I'm holding the cue and now I'm playing as good as I've ever done.
"Winning the US Open and then on the Euro Tour has given me a lot of confidence. It had been a tough year for me and I hadn't had a great one so going into the US Open I knew I had to get into the top two to have a chance of getting into the team.
"When I won the US Open and got in the European team I felt like I had won two tournaments at once.
"I felt I played quite solidly last year but didn't win a point, which was harsh. But losing last year really makes me want to do well for the team this year."