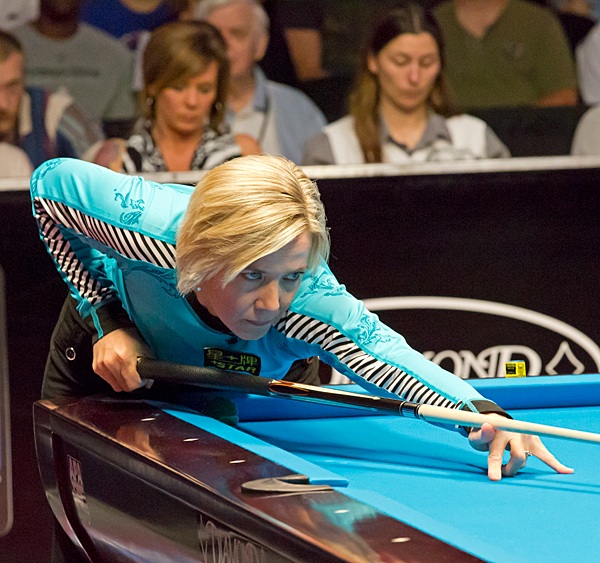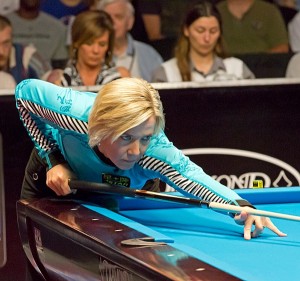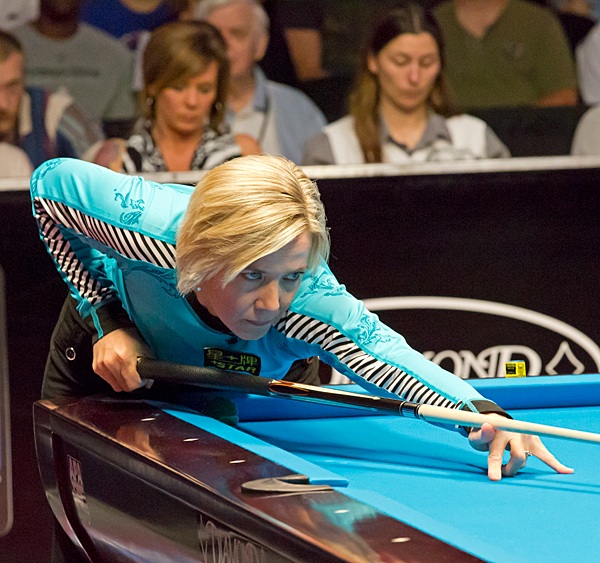 ALLISON FISHER WINS WPBA US OPEN 9-BALL CHAMPIONSHIP
Gerda Hofstatter and Allison Fisher in a Classic Battle for the Title
TULSA, OK – The 2012 WPBA US Open 9-Ball Championship is in the history books and Allison Fisher has successfully defended her title to win her SIXTH WPBA US Open 9-Ball Championship!
Gerda Hofstatter won the opening lag and break, pocketing the six and playing safe. Fisher missed the kick and with ball in hand, Gerda ran the rack to lead 1-0, but lost the safety battle in the next rack to give Allison her first game. Gerda got back to the table in game three, but Gerda missed a tough 8, leaving Allison a bank on the eight and an easy nine to pull ahead 2-1.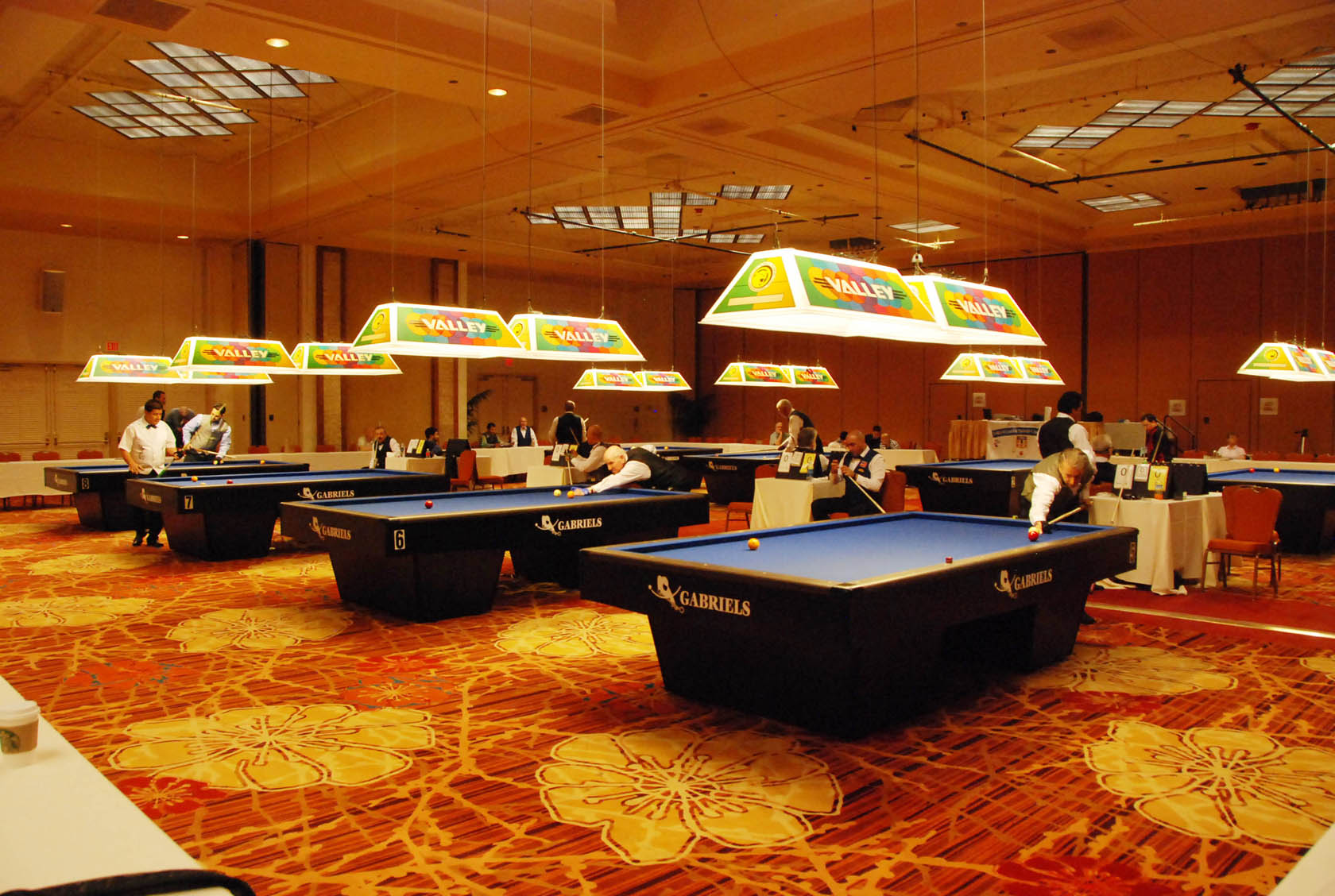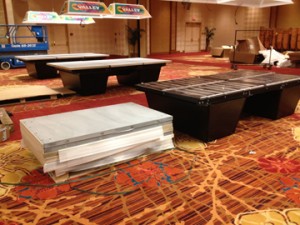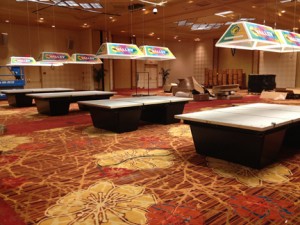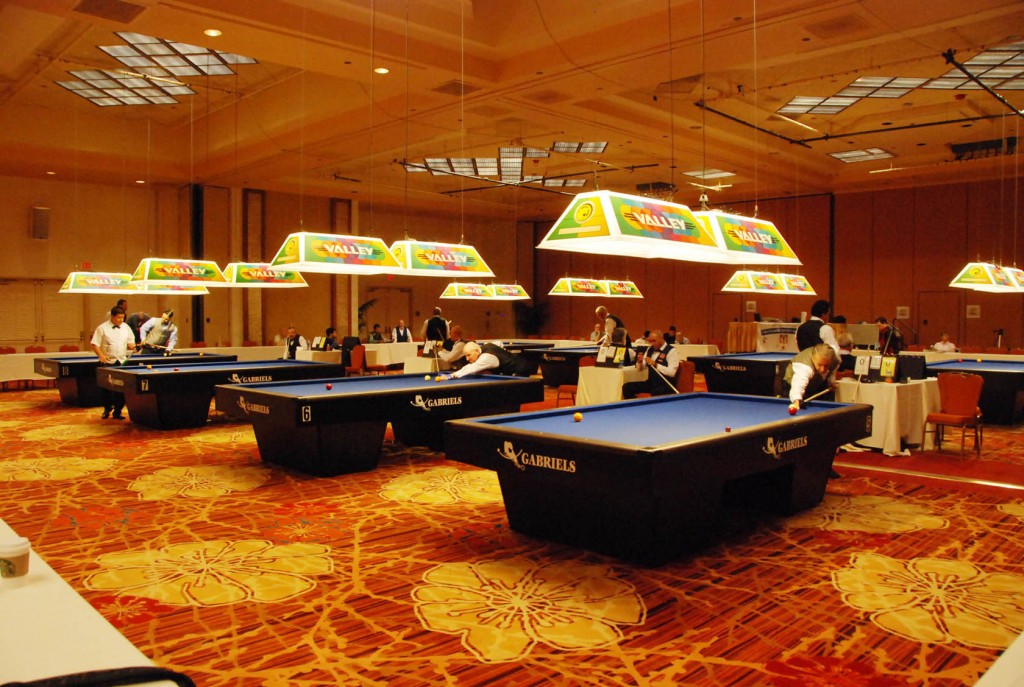 Check out what it takes to set up 8 Billiard tables. These tables are a brand New Model called Elements.
They are 8Â  3-Cushion tables to be use for the USBA NATIONAL at the Tropicana Hotel in Las Vegas..