Ponton & Hunkins Crowned Illinois Junior State 8-Ball Champions
May 18, 2015 (Denver, CO): Congratulations to the top finishers of the recent Illinois Junior State 8-Ball Championships held March 22 at the Pheasant Run Resort in St. Charles, Illinois. This annual event was produced by the American Cue Sports Alliance Illinois State Association (ACSISA).
In the 18 & Under division, 18-year-old Ryan Ponton defeated Atlantic Challenge Cup U.S. team alternate, River Burke. Both young men will qualify to represent their state at the 2015 BEF Junior National 9-Ball championships.
In the 14 & Under division, Wisconsin's star Kaiden Hunkins, just one day shy of turning 12, defeated 14-year-old local Brendon Wales to claim the 2015 title. Both boys have also qualified for the 2015 BEF Junior Nationals.
18 & Under Division
1st Place
Ryan Ponton, age 18
Bradley, IL
Custom Event Plaque, Paid entry into 2015 BEF Jr Nationals, Travel stipend, and other prizes
2nd Place
River Burke, age 18
Adalusia, IL
Custom Event Plaque, Paid entry into 2015 BEF Jr Nationals, Travel stipend, and other prizes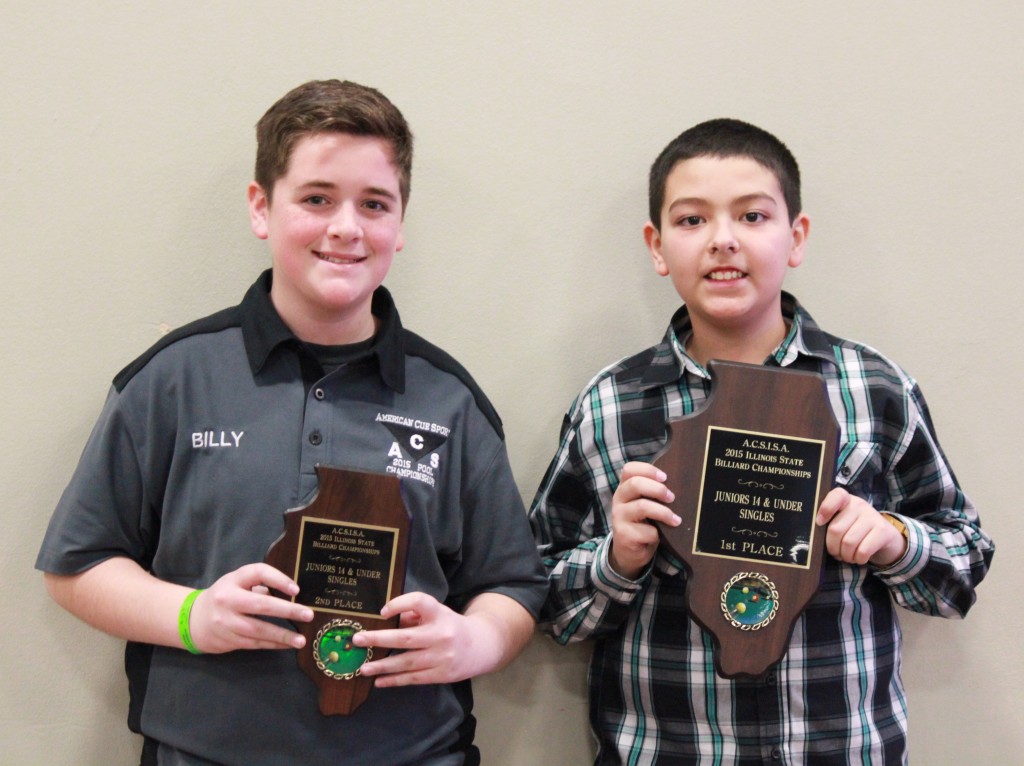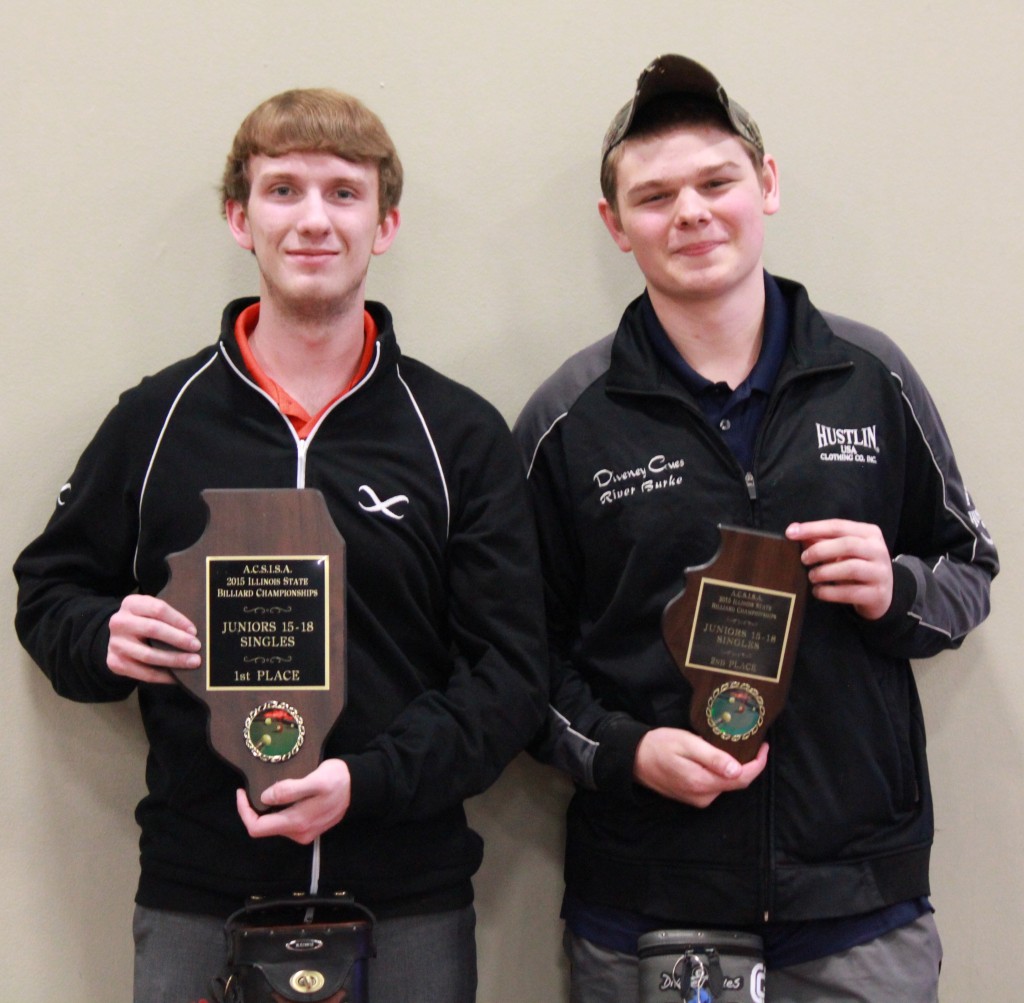 14 & Under Division
1st Place
Kaiden Hunkins, age 12
Waukesha, WI
Custom Event Plaque, Paid entry into 2015 BEF Jr Nationals, Travel stipend, and other prizes
2nd Place
Brendon Wales, age 14
Plainfield, IL
Custom Event Plaque, Paid entry into 2015 BEF Jr Nationals, Travel stipend, and other prizes
For more information on sponsoring, hosting, or participating in a Junior State Championship, visit billiardeducation.org or call (303) 926-1039. Complete list of nationwide junior events listed here: http://billiardeducation.org/events/