IT'S VNEA'S 30TH ANNIVERSARY!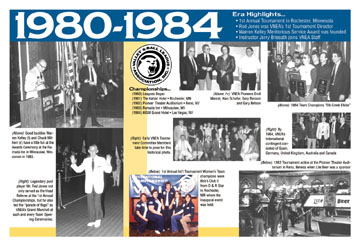 IT'S VNEA'S 30TH ANNIVERSARY!
To help celebrate VNEA's 30th Anniversary League Season, we
will be sending a series of weekly e-mails containing
historical documentation of our storied Association. Feel
free to use these images in your publications to help us
promote our incredible accomplishment.
The first document (VNEA's Beginning: 1980-84) shows some of
the great Pioneers of the VNEA. These images are priceless.
While reading the captions, you will understand the pride
and dedication that a handful of amusement company owners
had when they decided to take their business in their own
hands and create a vision of their future that they could
all be proud of.
Thanks for being part of our Celebration!
Brian Elliott – VNEA
Director of Marketing & Promotions