Dieckman 2nd Annual Memorial 3-Cushion Handicap Event
Congratulations to Pedro Piedrabuena winner of the Dieckman 2nd Annual Memorial 3-Cushion Handicap Event


Left to Right-Pedro Piedrabuena (1st), Mazin Shooni (owner), Kris Kwon (2nd)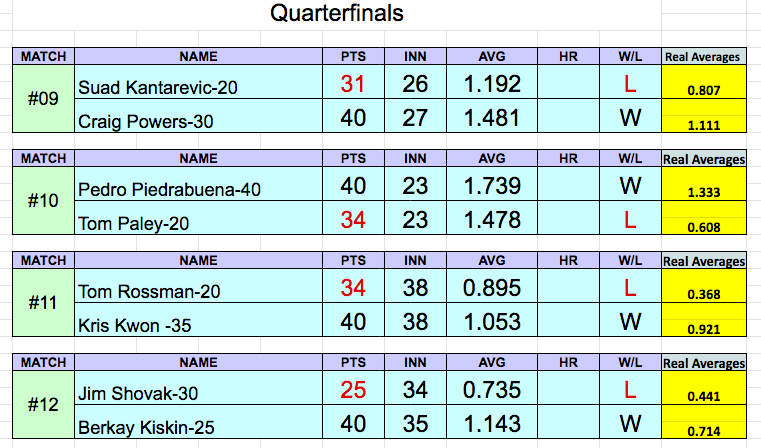 Final Prelim Charts Below.
Column marked "Grand Average" is real average of player (Does not include handicaps).
Payouts
1st-$1,800
2nd- $1,200
3rd- $800
4th-$600
5th-8th $350 Each
High Run $100 in the money
High Run $50 out of the money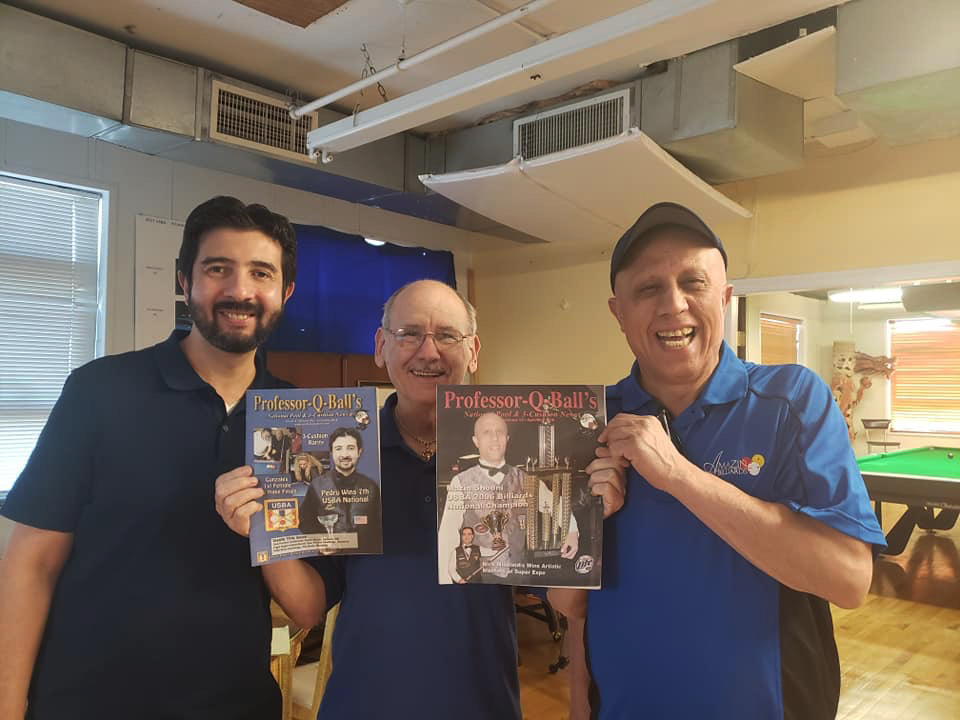 Two 3-Cushion Champions … Sharing the National limelight with Paul Frankel (Professor-Q-Ball).
Check out the front covers of the Professor-Q-Balls Publication.