World Pool Championship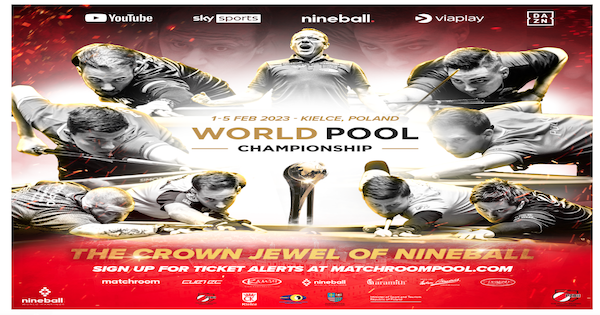 Matchroom Pool invite you to attend the World Pool Championship from Wednesday, February 1 to Sunday, February 5 at in Kielce, Poland.
The world's top 128 will play it out to be the Champion of the World and a slice of the $325,000 prize fund.
Media must complete the form below to request access. We will be in touch if your request has been successful.
Shane Van Boening will begin the defence of his World Pool Championship title against Japan's Masato Yoshioka in Kielce, Poland from February 1-5 live on Sky Sports in the UK, Viaplay in Poland, Scandinavia and the Baltics, DAZN in the USA as well as Matchroom.Live and networks worldwide.
The American will look to become only the second player in history to defend the title following in the footsteps of Earl Strickland in a packed arena at Targi Kielce. 46 countries will be represented in the 128-player field as it is whittled down to the Last 64 over the first two days of action before it's straight knockout to the end where one will claim the $60,000 first-place prize and the world crown.