Finals Results of The World Games Billiards sports in Birmingham July 13-17 Alabama
World Games of 3-Cushion Carom– 9-Ball Women & Men – Snooker. More information later in the day.

Dick Jaspers Wins the World Games Gold Medal in 3-Cushion Carom Olympics



Dick Jaspers of the Netherlands has had a long and storied career in the billiards disciple of carom three-cushion, having won the World and European Three-cushion Championships as well as the Three-Cushion World Cup five times.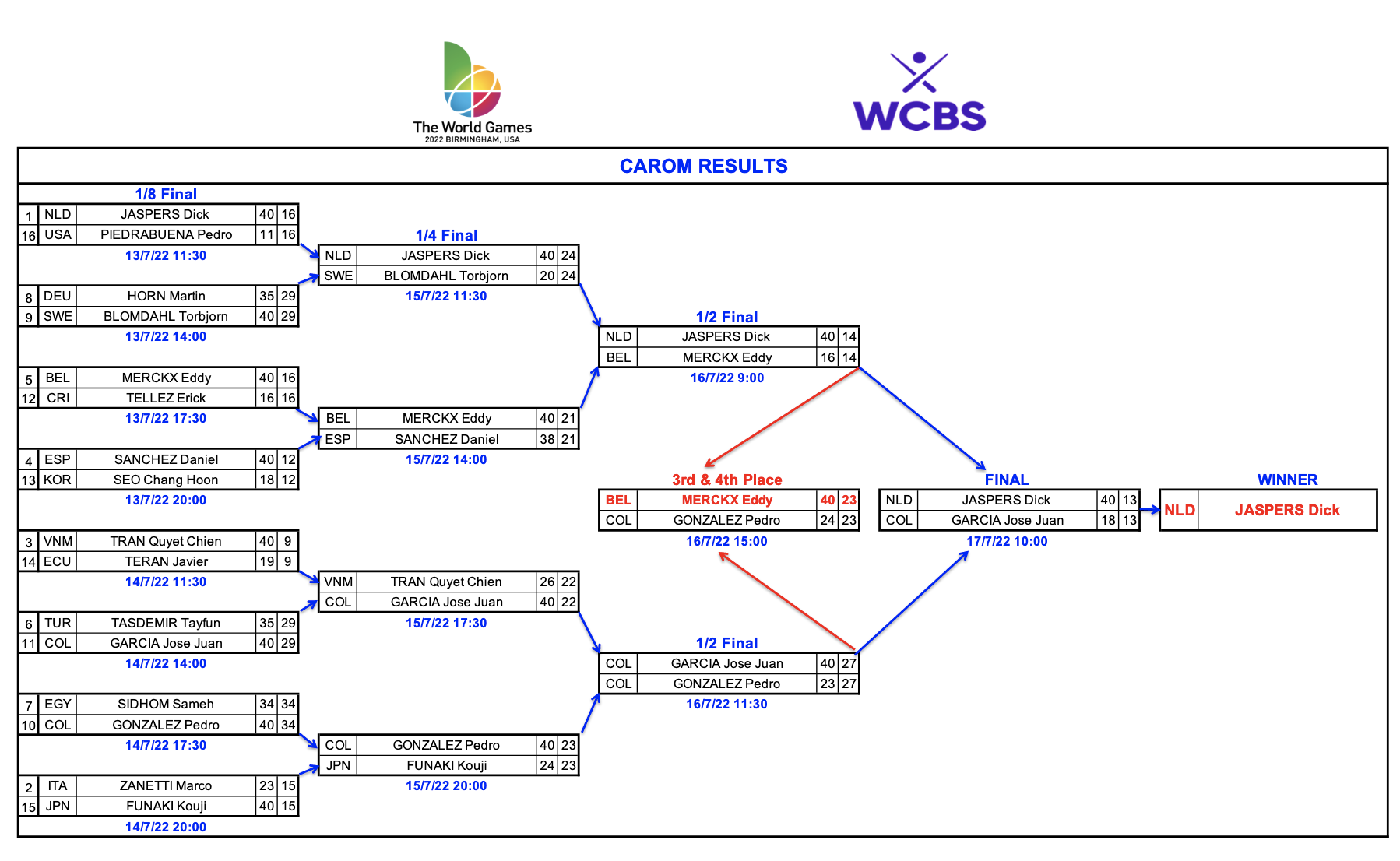 WINNER OF MEN'S 9-BALL- JOSHUA FILLER
Lands Men's Pool Gold At The World Games.
Joshua Filler achieved a career dream, beating Sanjin Pehlivanovic 11-8 to win the Men's Pool Gold medal at The World Games in Birmingham, Alabama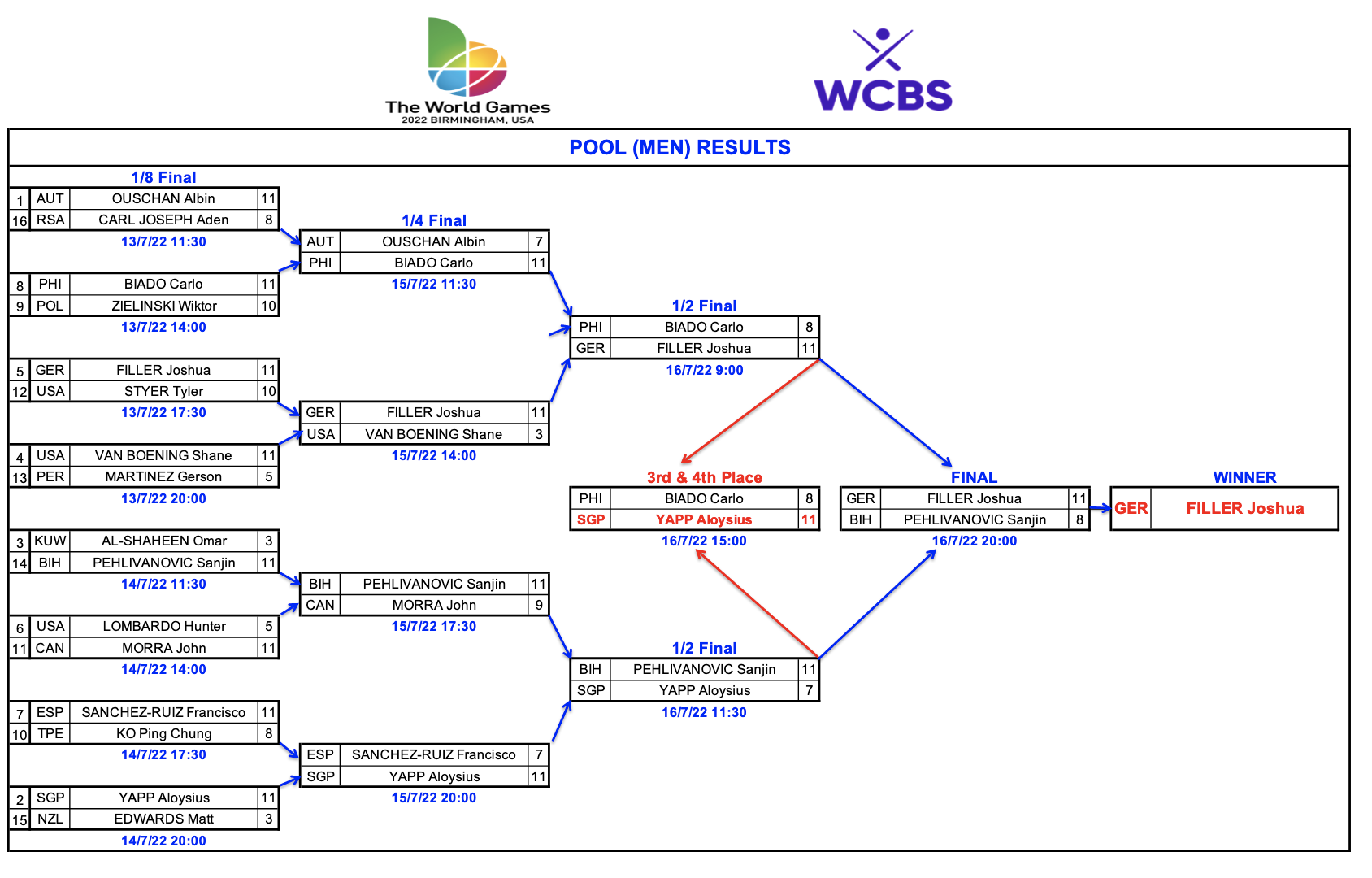 Saturday night, Fisher achieved the ultimate World Games experience: winning a gold medal. The Billiard Congress of America Hall of Famer battled back from an early deficit against Chinese Taipei's Chieh-Yu Chou with some stout safety play paired with some fortune to win her first-ever gold medal in the women's 9-ball competition. 9-5. The medal is the second she's won at the Games. Having earned bronze when the competition was in Colombia in 2013.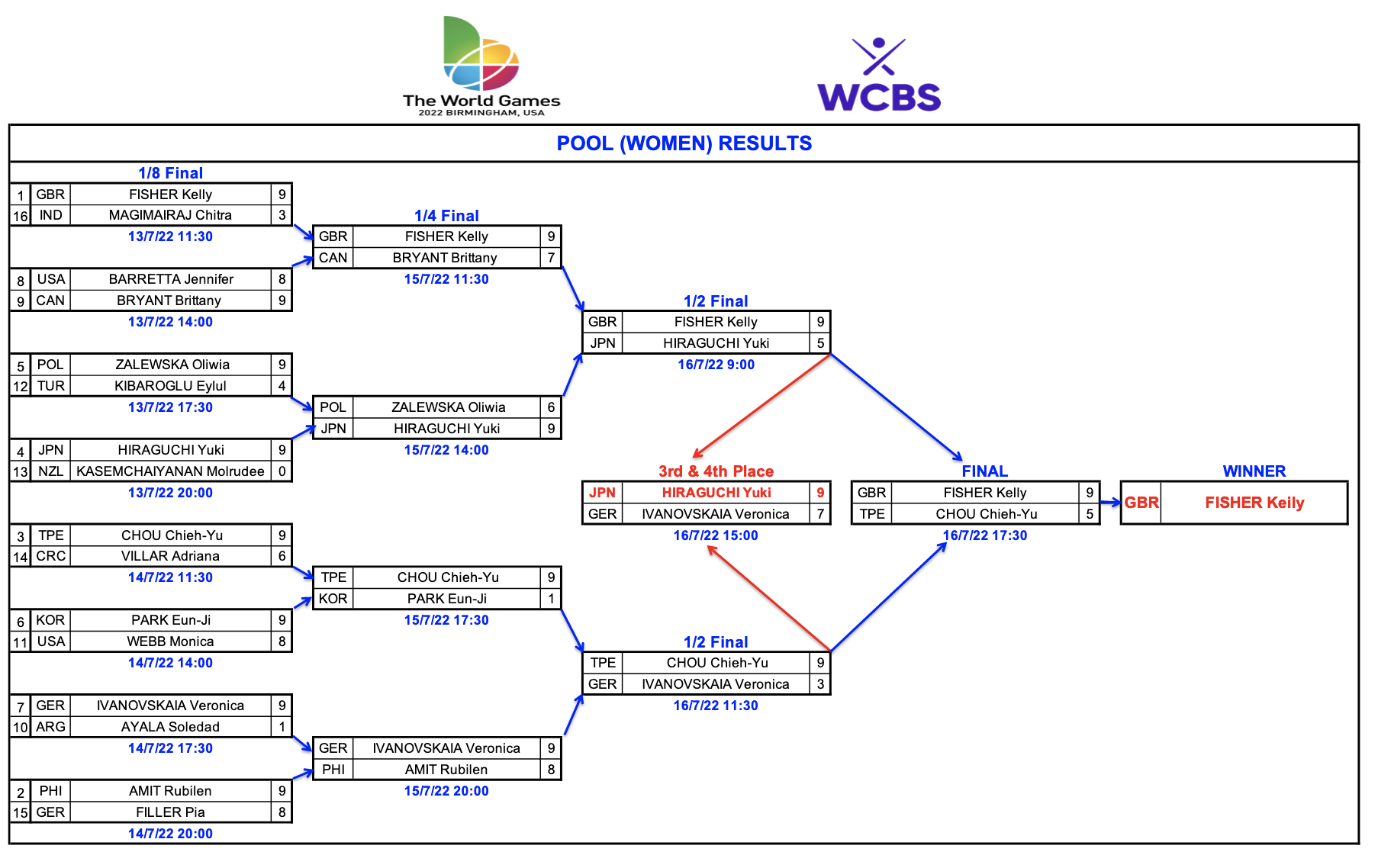 MEN'S SNOOKER  WINNER- Cheung Is Snooker Gold Medalist

Cheung Ka Wai won Hong Kong's only Gold medal of The World Games Birmingham 2022 when he defeated Egypt's Abdelrahman Shahin 3-1 in the snooker final.