2022 Predator WPA 10-Ball World Championship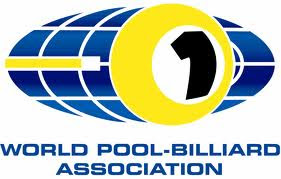 Event: 2022 Predator WPA 10-Ball World Championship
Prize Money: $200,000
Date: March 27, 2022
Number of Players: 128 Participants
Location: Las Vegas, Nevada
Entry Fee: $750
Format: Stage 1 – 128 Players Double Elimination
Stage 2 – 32 Players Single Elimination
Race Length: Stage 1 – Race to 8
Stage 2 – Race to 10
Rules: WPA World Standardized 10-Ball Rules
The Billiard Congress of America has 8 allocations for this event (6 USA, 2 Canada). All players receiving a BCA allocation will start in Stage 1 of the competition.
If you are interested and able to compete in this event please contact us at shane@bca-pool.com immediately to express your interest in competing.
The deadline to let us know you are interested and available to compete is Wednesday, January 26, 2022.
Due to limited allocations and the high interest from players wanting to compete in this World Championship, the Billiard Congress of America will provide the allocations based on players' current BCA Ranking.
Click here to download the complete 2022 Predator WPA 10-Ball World Championship player information packet for more information on this event.