"Mr 626" John Schmidt will be Keynote Speaker For the 2021 BEF Junior National Championships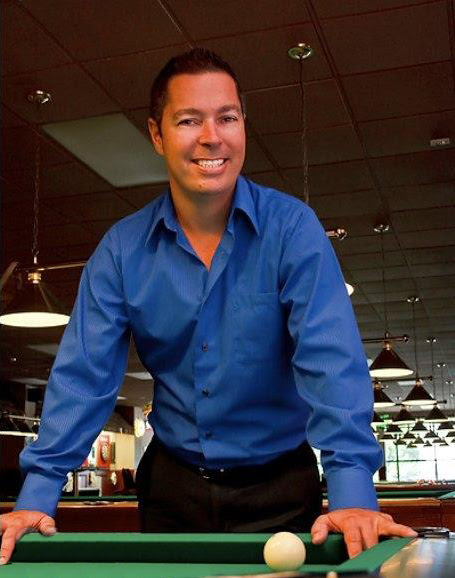 Superior, Colo., April 30, 2021 The Billiard Education Foundation (BEF) today announced Mr  John Schmidt will be the keynote speaker at the 33rd annual BEF Junior National Championships awards banquet on Friday, July 30.
On May 27, 2019 John Schmidt surpassed Willie Mosconi 65-year-old record of 526, when he ran 626 balls in a 14.1 straight pool exhibition, said Shane Tyree, BEF associate director.I was one of the first people able to witness John amazing record-breaking achievement and it is our honor to have him come share his story of dedication, perseverance and inspiration with the junior pool players and their families at this years award banquet.
In addition to his 626 run, Johns list of pool playing achievements include: twice playing as a member of Team USA in the Mosconi Cup (2006, 2014); 2006 US Open champion; 2012 American 14.1 champion; 2012 14.1 World Tournament champion; and, 2018 Derby City Classic 14.1 Challenge champion. He is also the only living player known with eight runs of 400+ and 204 runs over 200 in 14.1 straight pool.
I devoted a lot of my pool playing career to breaking Mosconi 526 record, John Schmidt said.I really the only true record in pool, and now, to be able to share my experience with the next generation of pool players at the BEF Junior National Championships is something that makes me very proud and excited.
This years event will feature an open registration for any junior competitor wanting to compete in the country National Junior Pool Championship and will take place at the South Point, Hotel, Casino and Convention Center in Las Vegas, July 27  31, alongside the BCA Billiard and Home Leisure Expo.
This year, the BEF Junior National Championships will have three categories in the 9-Ball division, presented by Iwan Simonis, for boys and girls. The categories include: 14&Under * (cannot turn 15 in 2021); 16&Under * (cannot turn 17 in 2021); and, 18&Under (cannot turn 19 in 2021). *Divisions are based on minimum field or players will participate in the open divisions.
Allocations for the prestigious 2021 Predator World Junior Pool Championship, September 9 -11, at the Rio in Las Vegas, will be provided to the top three finishers in the boys open 18&Under 9-Ball division, the top five finishers in the boys 16&Under 9-Ball division, and in the girls open 18&Under 9-Ball division.
This years BEF Junior National Championship will include two new events: a 21&Under 10-Ball National Championship (min. age 18), and an 18&Under Junior National 8-Ball Championship (this event is sold out, but if you are interested, please sign up on the wait list on the 8-Ball registration site). Both of these new events will feature an open field of male and female competitors.
To register for this year's events please visit
BilliardEducation.o
rg
or use one of the following links below:
Registration for this years event will be open until June 1, 2021. No late or onsite registrations will be accepted.
About Billiard Education Foundation