3-Cushion USA Carom "B" Championships at Casino DelSol Resort, Tucson, Az

Dinh Hoa Wins the 3-Cushion USA Carom "B" Championships.
SEE FULL RESULTS OF FINALS.
CLICK ON THE B FINAL LINK BELOW TO

PRELIMS
Final 16 players- Played to 25-point matches. Then goes down to Final 8-then Final 4 -then final 2.
Final 2 players played to 30 Point game.
PRELIMS CHARTS  BELOW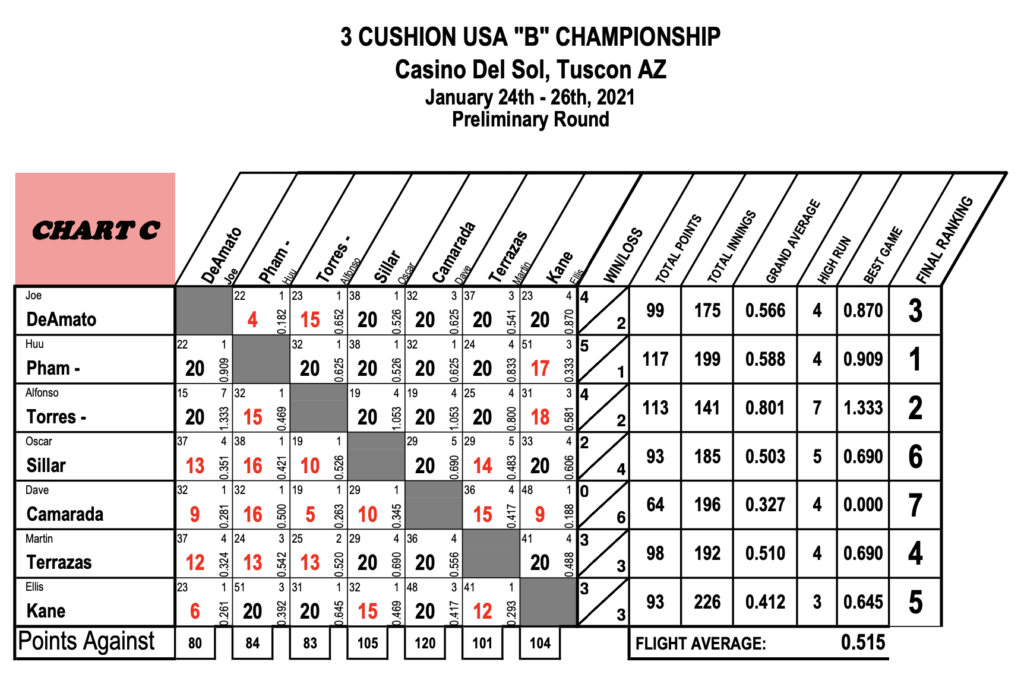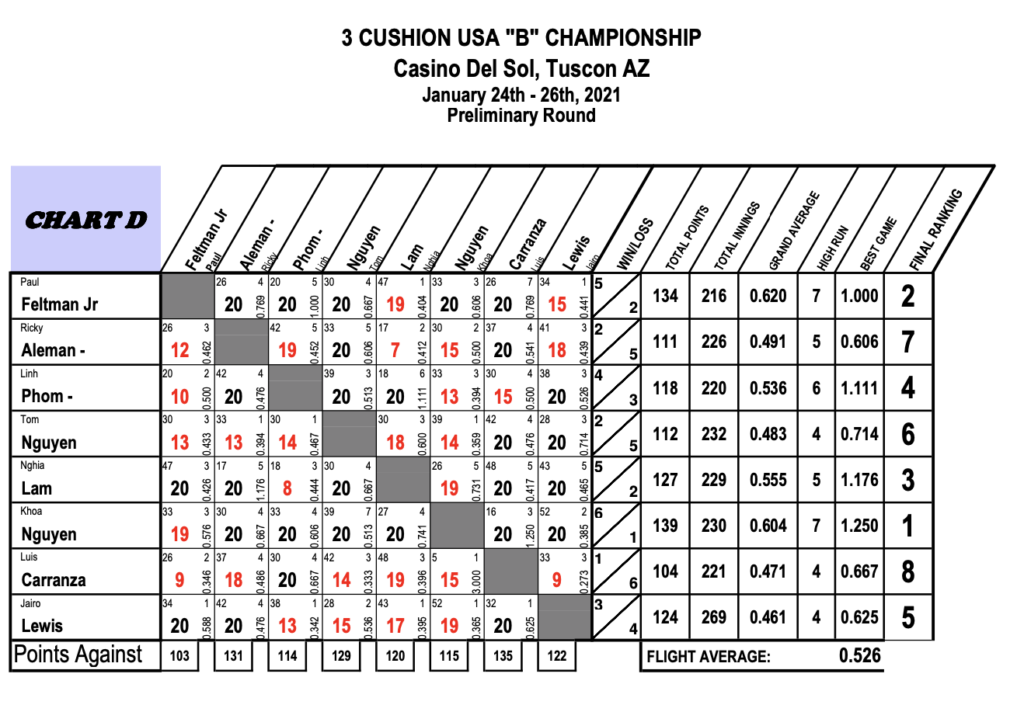 Tournament organizer Mazin Shooni expressed his thanks to everyone who helped make the event a success. He thanked Casino Del Sol for being supportive and allowing him to hold events, as well as his sponsors Gabriels, Dynaspheres, McDermott, Royal Pro Cloth, Simonis Cloth and Million Dollar Products. Shooni also thanked Ben Sutherland with BBTV for the great job streaming matches all week, and "Professor Q-Ball" Paul Frankel for all of his help behind the scenes and for "Always helping even when he isn't there".