2012 US Mosconi Cup Team Announced
2012 US Mosconi Cup Team Announced
Shane leading the charge for London glory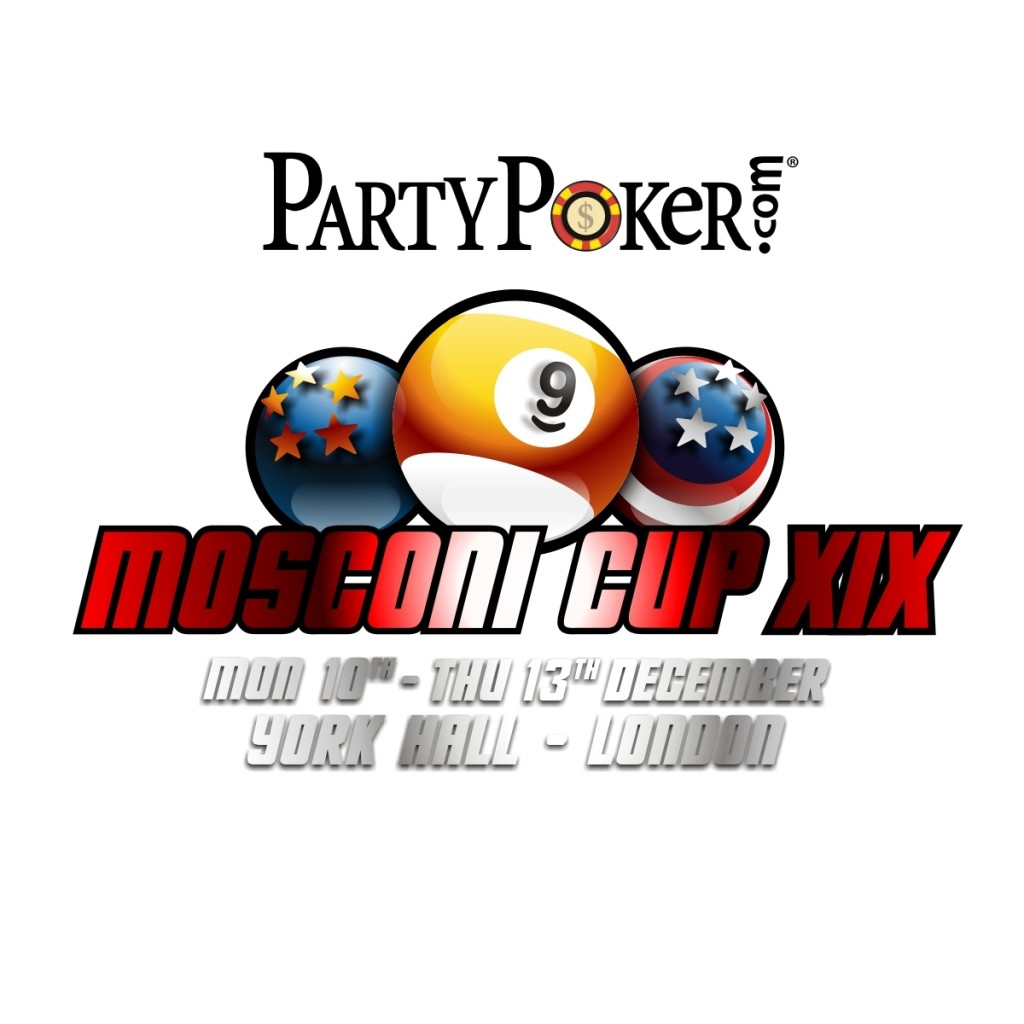 FOLLOWING on from his undefeated run through the recent US Open 9 Ball Championship, SHANE VAN BOENING cemented his place at the head of the American 2012 PartyPoker.com Mosconi Cup rankings to secure his spot on the team as one of the top two automatic spots.
$B!H(JI'm so happy to be on my 6th appearance as Mosconi USA team member. As I just won the US Open, I know I$B!G(Jm playing well this year and will try my best to help the team take home the title!$B!I(J
Such was Van Boening$B!G(Js dominance of the five event series that he beat the second placed player MIKE DECHAINE by an incredible 218 points. In his previous five Mosconi Cup appearances, the South Dakota Kid sports a record of 12 wins from 26 matches.
For second placed Dechaine it will be a return to the team following on from his debut in Las Vegas last year and he will be relishing the chance to show what he can do in front of a partisan, sold-out crowd at the York Hall, London from 10th – 13th December.
$B!H(JI am very excited to compete in my second consecutive Mosconi Cup, especially with this one being in London.  With the crowds being heavily in Europe's favour, this is without a doubt the team I'd want going against it and I$B!G(Jm very confident that we will bring home the gold,$B!I(J said Dechaine.
The first of the remaining three wildcard picks is Virginia$B!G(Js BRANDON SHUFF who caps off a fine season to make his Mosconi Cup debut at the age of 29.
"When I was growing up, it was an American pool player$B!G(Js dream to play on the Mosconi Cup. This is definitely a blessing and hard work is paying off and I'm excited for this accomplishment and I$B!G(Jll be training hard to help our team bring that Cup back where it belongs," said a delighted Shuff.
Back for his third Mosconi Cup is DENNIS HATCH. An MVP on his debut in 2009 when his gung-ho team spirit and never-say-die attitude helped propel the team to victory, Hatch will be hoping for a successful return to the York Hall where he made his last Mosconi Cup appearance in 2010.
Hatch is up for it as ever; $B!H(JIt$B!G(Js always an honour and privilege to represent the USA and with that said, I am so fired up and hungry that the only thing I plan on tasting while in Europe is VICTORY, because I believe this is one of the best teams yet!$B!I(J
The final spot in the team is filled by Georgia$B!G(Js JOHNNY ARCHER who will be making a record-breaking 16th consecutive Mosconi Cup appearance. Sporting a 53% win record, The Scorpion made his debut at the event in 1996 and has been an ever-present since.
"It is an honour to represent the USA team for my 16th straight year and I will do whatever it takes to help the boys take that cup from York Hall and bring it back to America where it belongs" he said.
The Final Ranking
1. ( – ) Shane Van Boening                546
2. ( – ) Mike Dechaine                        328
3. ($B",(J1) Brandon Shuff                        244
4. ($B"-(J1) Dennis Hatch                         230
5. ($B",(J2) Oscar Dominguez                  214.5
6. ($B"-(J1) Stevie Moore                         208
7. ($B",(J2) Shawn Putnam                       203.5
8. ($B"-(J2) Rodney Morris                       198
9. ($B",(J1) Corey Deuel                           196
10. ($B",(J1) Johnny Archer                      187
11. ($B"-(J3) Mike Davis                           171
12. ($B",(J1) Earl Strickland                     134
13. ($B",(J3) Tom D$B!G(JAlfonso                     130
14. ( – ) Louis Ulrich                            124
15. ($B"-(J3) Jeremy Sossei                      92.5
www.matchroompool.com
www.facebook.com/mosconicup
www.twitter.com/matchroompool
Luke Riches, Matchroom Sport: luke.riches@matchroom.com
Notes: Matchroom Sport are one of the world$B!G(Js leading producers of televised sport and are responsible for over 1,000 hours of original programming across a range of sports. Based in the UK and chaired by charismatic founder Barry Hearn, the Mosconi Cup is one of a stable of pool events that include the World Cup of Pool and the World Pool Masters.