3rd Amateur B Classic Final Results & Photos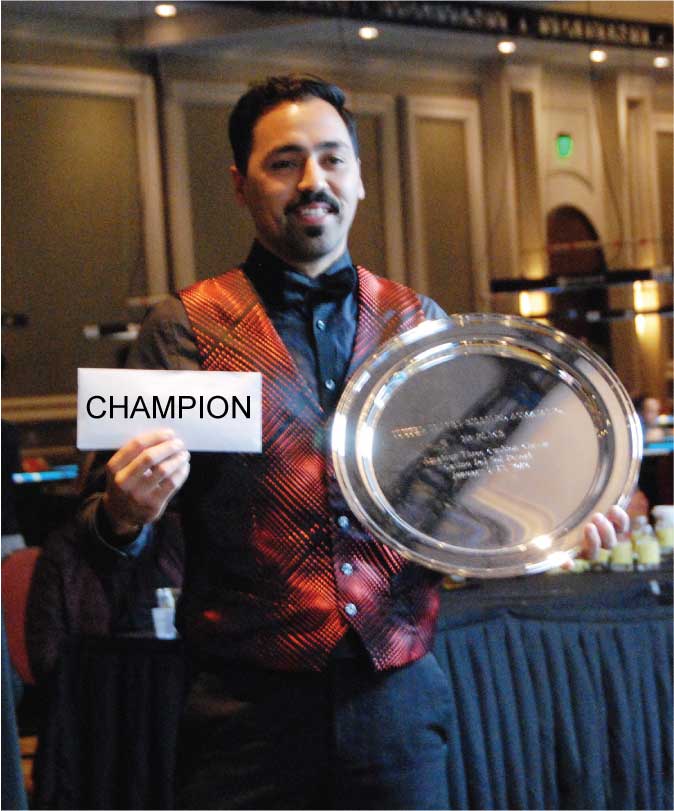 Allen Castillio — Champion of the Amateur 3-Cushion B Classic 2019
Held at the Casino Del Sol Resort in Tucson Arizona January 7-12, 2019, Allen Castillo topped a field of more than 60 players to be crowned champion.
Allen's performance in the event was true championship caliber as he lost only one game in the preliminary rounds and then went undefeated in the tough single elimination final stage.
Allen joins previous winners Jesus Quinones (2017) and Trinh Do (2018).
Congratulations to Allen Castillo – our 2019 USBA Amateur 3-Cushion Champion.
Photo of Final 8 Players.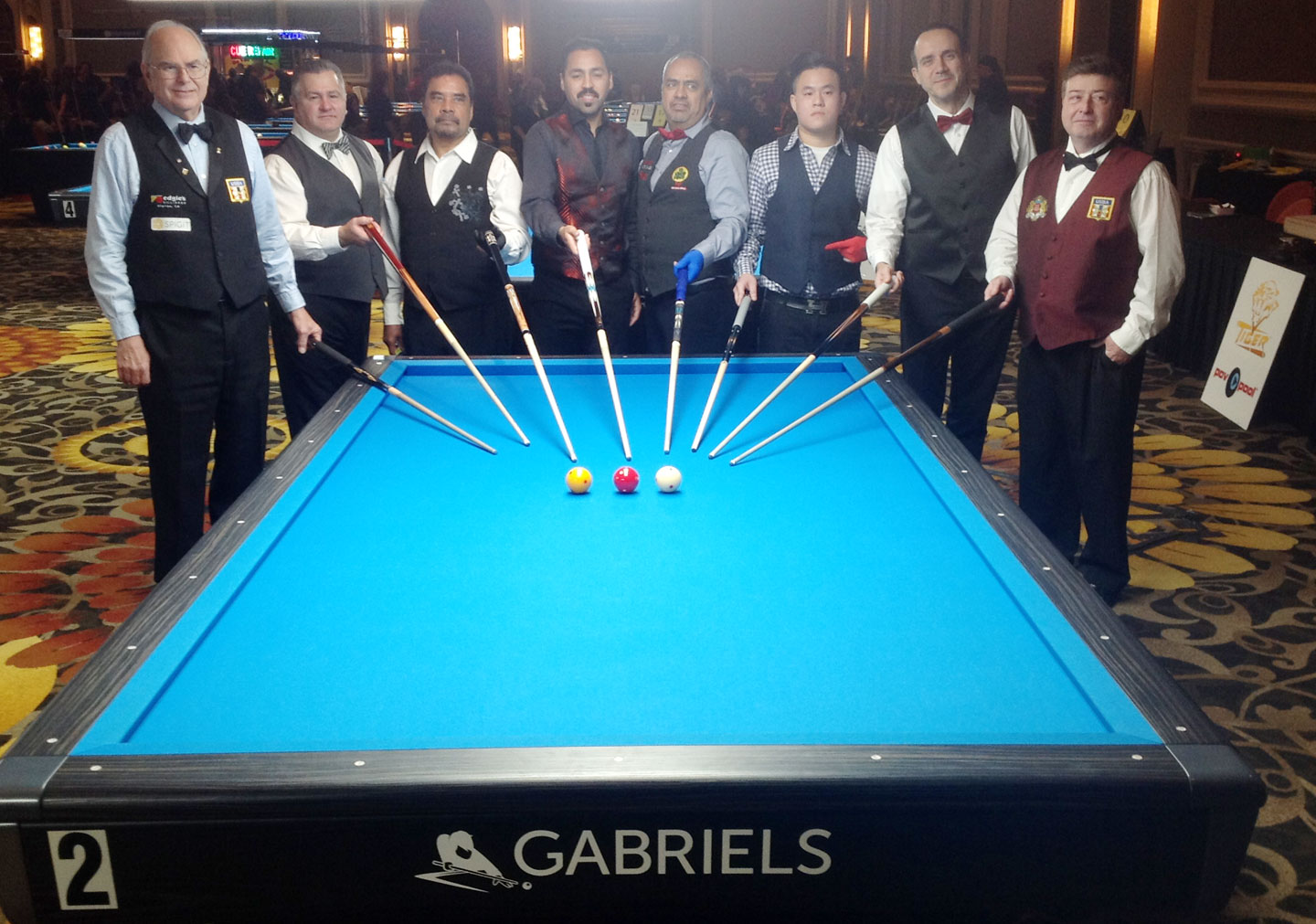 Left to Right-Raye Raskin.Brian Haff, Cesar Cardoze, Allen Castillo, Martin Terrazas , Vu Nguyen, Ertan Tarhan , Jim Shovak.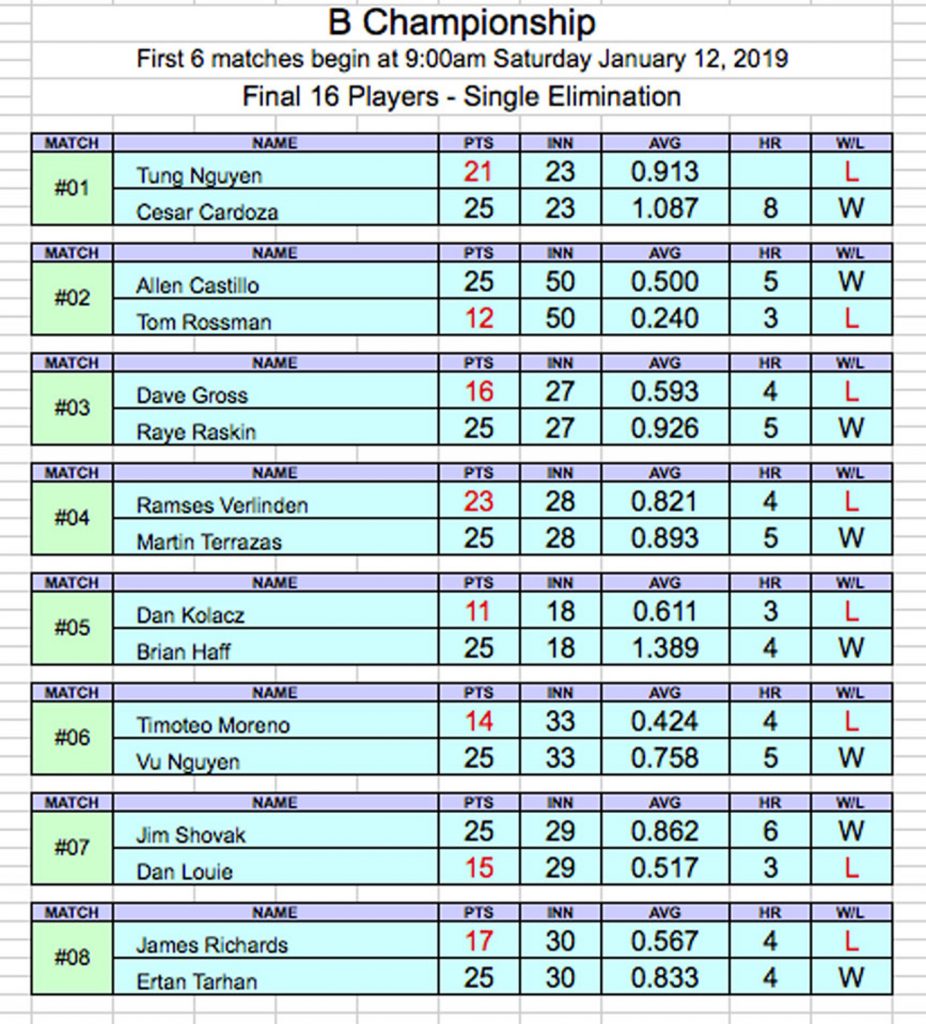 PRIZE PAYOUT
1st $3,000
2nd $2,000
3rd $1,500
4th $1,000
5th $800
6th $700
7th $600
8th $500
9-16 $350
$100-Hi Run in the money
$50 – Hi Run out of the money