Ultimate 10-Ball Final Day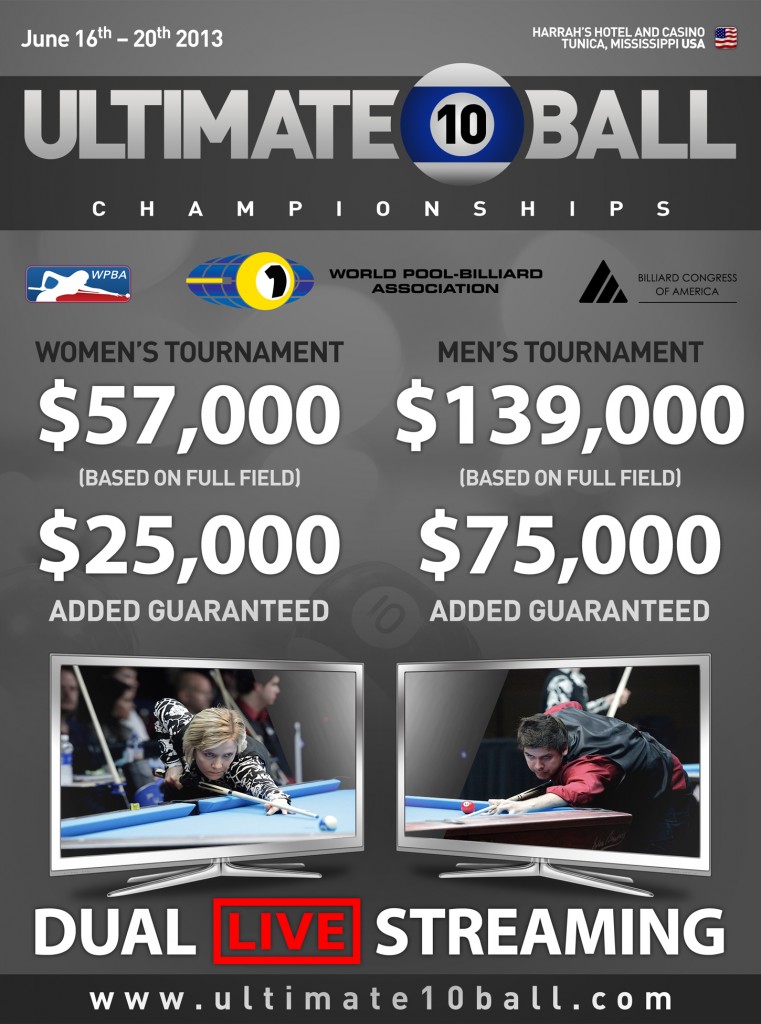 Battles Nearing Conclusion in Tunica
The Ultimate 10-Ball Championships in Tunica, Mississippi is entering its final day with the cream of the crop ready to battle it out for top honors and the gorgeous crystal trophies that will be passed to our top three finishers in each division. There are only four ladies left in the field. Ga-Young Kim is resting in the hot seat having passed through the field unscathed. But her labors are not yet done. On the one-loss side we will first have Line Kjoersvik taking on Kelly Fisher.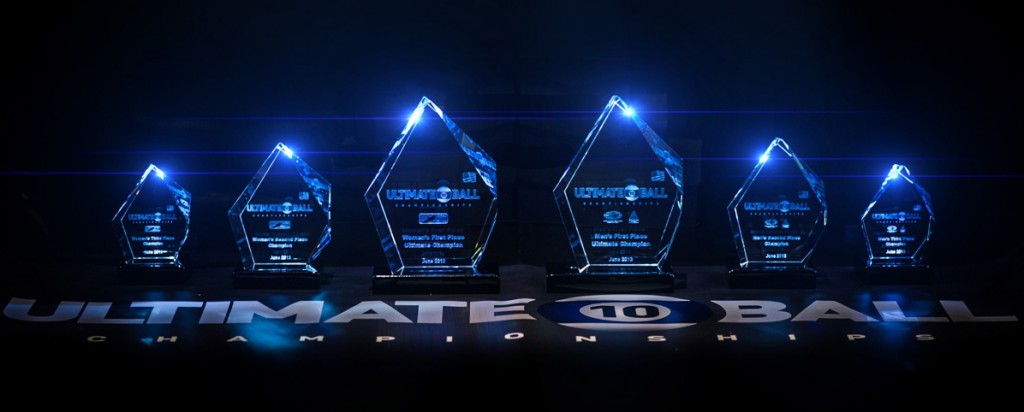 The winner of that match will then take on Allison Fisher for the right to contest the Championship  with Ms. Kim. That final match will take place at 2 PM CST and will of course be live streamed:
http://www.ultimate10ballchampionships.com/2013/wp/?page_id=48
There are a few more bodies still kicking around on the men's side of things. The hot seat contest will be between Can Wang of China and Mika Immonen of Finland. The winner will sit and rest until the finals kick off at 4:30. The loser will await an opponent. That foe will come from the battles between Niels Feijen and Darren Appleton and Carlo Biado and Alex Pagulayan.  The winners of those two matches will face off and the victor will play the loser between Wang and Immonen for the right to enter the championship arena.
You may follow the live scoring and find the progress of all players on the live brackets:
http://www.azbilliards.com/tours_and_events/151-ultimate-ten-ball/5597-ultimate-10-ball-championship-2013/live/