Special Event Carom Clash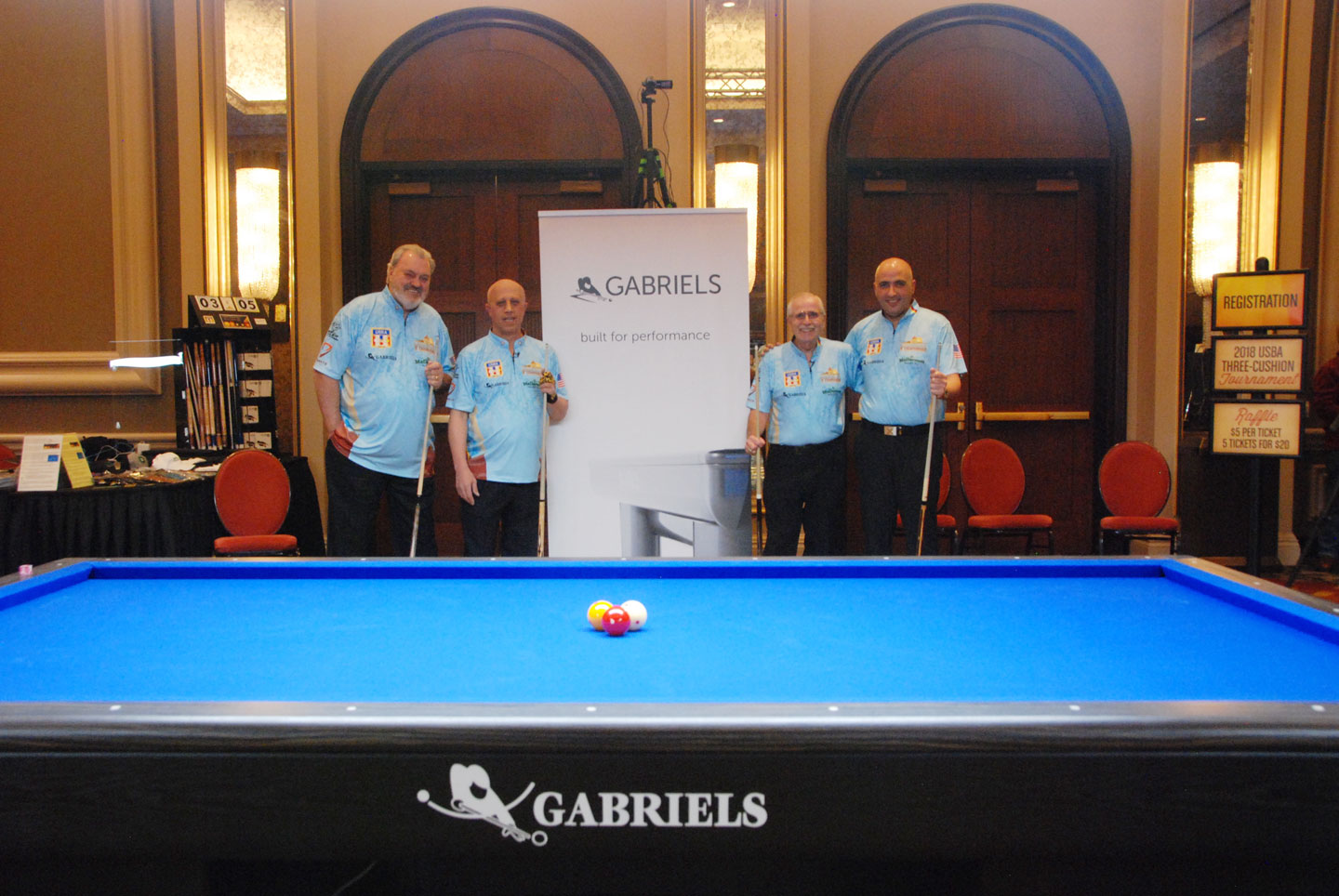 A special 3 Cushion event took place January 11 & 12, 2018 at the beautiful Tucson, AZ Casino Del Sol Casino in conjunction with the USBA National "B" Championship. This unique feature presentation was called the Carom Clash and was designed to entertain those in attendance, as well as interested viewers on the POV. Pool stream network. Participants included USBA National Champion Mazin Shooni, top USBA ranked player Gilbert Najm, plus BCA Hall Of Famers Mike Massey and Tom "Dr. Cue" Rossman.
On Thursday night two matches took place with Mazin besting "Dr. Cue" in an energetic and entertaining matchup and Gilbert defeating Mike Massey in a magnetic display of billiard skills. On Friday evening Mazin maintained his winning ways by defeating Gilbert in a brilliant exhibition of highly skilled shots. Mike Massey got in stroke and defeated "Dr. Cue" in an enjoyable contest between two close friends both on and off the table.
A final feature presentation took place after the single matchups with entertaining appeal and tremendous fan appreciation. Mazin teamed up with Mike Massey, while Gilbert joined forces with "Dr. Cue" in a unique "scotch doubles" game to 30 points. Friendly banter between the players, coupled with coaching allowances, kept the overall challenge match lively and helped those watching to learn how certain shots were calculated and executed.   When the "carom dust" had settled Gilbert and "Dr. Cue" took the victory honors over Mazin and Mike Massey. Mazin and Mike had a high run of "5" as players rotated from shot to shot.
This latter format (scotch doubles) was a joy to witness and has the potential to become a vital ingredient for inclusion in future 3 Cushion competitions…either as a main event or as a "very special" feature presentation during the regular tournament. A special thanks to all in attendance for making the Carom Clash a resounding success.