Young Guns Dominate Winner's Bracket in Opening Day of US Bar Table Championships
 CueSports International, Henderson, NV (Aug. 22, 2016)  – The opening day of the 23rd Annual US Bar Table Championships began with a field of 74 players at the Westgate Las Vegas Resort & Casino. And by the time the first day's matches concluded, just three remained on the winner's side of the bracket: Sky Woodward, Justin Bergman and Billy Thorpe – all among a growing group of strong, young players.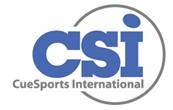 Woodward and Bergman will face off at Noon Tuesday and the winner of the match will play Thorpe for the hot seat.
Thorpe posted wins Monday over Can Salim, 7-4; Mike Massey, 7-1; Randy Hatten, 7-2; Larry Nevel Jr., 7-5; and Shane Van Boening, 7-4.
Bergman also play strong all day, with sound wins over Miguel Batista, 7-6; Jason Klatt, 7-1; Jesse Piercey, 7-4; Dale Stanley, 7-2; and Vilmos Foldes.
Woodward's path had victories over Manny Perez, 7-5; Mo Salamah, 7-4; Bret Huth, 7-0; and Chris McDaniel, 7-2.
But there are plenty of solid players on the B-side of the bracket hoping to take home the $3,800 first prize, including Manny Perez, who plays Rodrigo Geronimo at 9 a.m. and Mike Massey, who plays Dale Stanley. Others still on the one-loss side include Van Boening, Sal Butera, Bret Huth, James Adams, Jamie Bruce, Salim, Shane McMinn, Foldes, Piercey, Hattan, McDaniel, Belobradie, Nevel and Josh Roberts.
In the Women's Division, Rebecca Wagner will play Jessica Frideres in the hot seat match at Noon
Tuesday. Wagner posted wins against Trihn Lu , 5-3; Kimberly Whitman, 5-4 and Mary Coffman, 5-0. Frideres' path included victories over Grace Nakamura, 5-1; Heather Cortez, 5-3; and Adina Pelletier, 5-0.
On the one-loss side, Nakamura takes on Whitney at 9 a.m. and Kimberly Kirk plays Deb Aarens, also at 9 a.m. The winners of those matches play Pelletier and Coffman.
The US Bar Table Championships take play through Aug. 28 and offer 8-ball, 9-ball and 10-ball divisions, as well as a Master of the Table bonus for both the open and women's divisions.
In addition, players who place in the top 32 of each open division receive Mosconi Cup USA Team points on a sliding scale. The top three American players with the most points at the end of the year will be selected for the USA Mosconi Cup Team.
Sponsors include: OB Cues, the Official Cue; Kamui, the Official Tip; Diamond Billiard Products, Cyclop Balls, Simonis Cloth, BadBoys Billiard Productions, FargoRate, Magic Ball Rack and Matchroom Sport.
10-Ball Divisions Aug. 22-24
Open 10-Ball: Race to 7/$5,000 added
Women's 10-Ball; Race to 5/ $1,000 added
9-Ball Divisions: Aug. 24-26
Open 9-Ball: Race to 9/$5,000 added
Women's 9-Ball; Race to 7/ $1,000 added
8-ball Divisions: Aug. 26-28
Open 10-Ball: Race to 5/$5,000 added
Women's 10-Ball; Race to 4/ $1,000 added
Master of the Table Bonuses*
Open Divisions: $1,500/Women's Divisions: $500
*Players must compete in all three divisions to be eligible for the bonus.