J.O.B MUSIC CITY OPEN

John Hennessee wins the 28th Music City Open.
 In the  Ladies Division it was won by Teruko Cuccullelli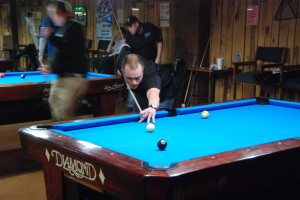 Danny Smiths wins the J.O.B. Mid-Night Madness- Winner take all $4000


MIDNIGHT MADNESS DRAW
J.O.B. another great event and it is live stream by Ray Hansen from PoolActiontv. Will be placing up results and photo's as the tournament proceeds.
GREAT CROWD
Full field of 64 players in the Mini Tournament.
The proud winner of the Mini Tournament was John Gabriel won $550 .Nick Hickerson took 2nd for  $350.
John Gabriel                                           Nick Hickerson
Skywood Woodward & David Smith ( 3 & 4th) for $190 each.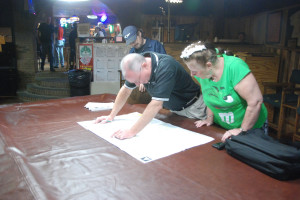 Tournament Director, Steve McDonald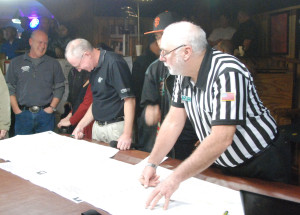 Certified  Referee Bob Hunt.
 

Main Event with a Whopping 
122 players
TO SEE LIVE MEN'S BRACKETS CLICK ON BRACKET IMAGE
44 Women are in the ladies division
RANDOM PHOTO'S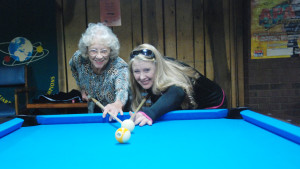 Cheryll Couch finally matched up with her mother, JoAnn McCrickard  (Mom soon to be 77). After over 20years of travelling with me, she finally entered Music City four years ago being a pro am. They are from Cedartown, GA