Justin Hall wins Summer Classic 9-Ball 2012 at the Rack in Memphis, TN
Summer Classic Three–  drew in 57 players from around the country. Format was a race to 7, Double Elim and ladies get 2 on the wire. Winner breaks-Rack your own and Texas Express rules.
Richie Richeson playing James Roberts on the loser's side both from Florida to see who plays Justin Hall also from Florida sitting on the hot seat on the winners side.
Richie wins and knocks James into 3rd place while he moves to the finals to play Justin Hall. Richie needs to beat him twice to win the Summer Classic coming from the loser's side.
Richie goes Hill -Hill and wins the first set. There's nothing but action all the way to the end.
It was a great match but when it was all over it was Justin Hall defeating Richie 7-3. Justin now takes home the bragging rights and a lot of cash and he is now the 2012 Summer Classic 9-Ball winner.
Special thanks goes out to Ray Hansen for a great job live-streaming. Tracey Whitney owner of HighPockets in Memphis for helping in time of need. And the staff at The Rack and of course all the players. And let's not forget the Owner's of the Rack Jerry and Mona Ramey for putting this great event on.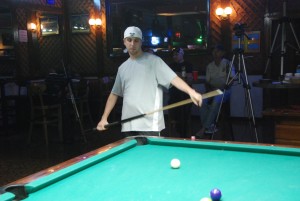 1st-Justin Hall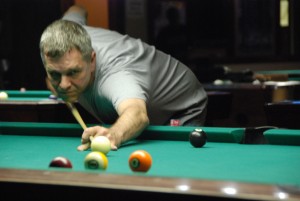 2nd-Richie Richeson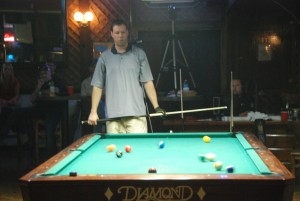 3rd-James Roberts

This event was Live-Stream by Big Truck
http://poolactiontv.com/pages/Live-Show.html
PAYOUT
1st $700
2nd $500
3rd $300- James Roberts
4th $275
5-6th $200
7-8th $125
 Calcutta
1st-$2,000
2nd-$1,400
3rd-$1,000
4th-$710
5-6th $390