2012 USA Mosconi Cup Rankings Latest
Shane gets off to the perfect start
AS THE RACE for Mosconi Cup spots gets underway in earnest, it's America's top player Shane Van Boening who leads the way after the Turning Stone Winter Event which took place in December.
Van Boening, who came top of the US Mosconi Cup rankings in 2011, beat the likes of Mike Dechaine, Ralf Souquet, Dennis Hatch and Rodney Morris before over-turning Raj Hundal in a close fought final.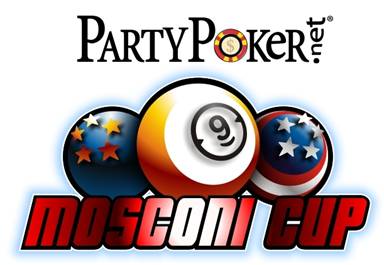 That puts the 'South Dakota Kid' 40 points ahead of Morris in the early running with Dechaine filling out third place.
The US Mosconi Cup Ranking currently consists of five events. Points will be allocated as per the BCA Points List and each event will be weighted depending on total purse, size of field and number of top-ranked players competing.
Only players finishing in the last 32 of each event will be allocated points and at the conclusion, after the 2012 US Open, the top two players will automatically gain entry to the Mosconi Cup side.
The remaining three players will be Matchroom Sport wildcard picks although the ranking will play a part in this.
The next qualifying event is the Players Championship at Valley Forge which runs from 8th to 11th.
The Ranking
1. Shane Van Boening                       140
2. Rodney Morris                               100
3. Mike Dechaine                                70
T4. Dennis Hatch                                 60
T4. Brandon Shuff                               60
T6. Shawn Putnam                              50
T6. Earl Strickland                               50
T6. Dustin Morris                                50
T9. Stevie Moore                                40
T9. Jonathan Pinegar                          40
T9. Bucky Souvanthong                       40
T12. Larry Nevel                                 35
T12. Mike Davis                                  35
T12. Oscar Dominguez                       35
T12. Shane Winters                             35
T12. Oscar Bonilla                              35
T12. Chris Lynch                                  35
T12. Dan Thompson                            35
Luke Riches, Matchroom Sport: luke.riches@matchroom.com
Notes: Matchroom Sport are one of the world's leading producers of televised sport and are responsible for over 1,000 hours of original programming across a range of sports. Based in the UK and chaired by charismatic founder Barry Hearn, the Mosconi Cup is one of a stable of pool events that include the World Cup of Pool and the World Pool Masters.