Championship LLC announced today they have become the Exclusive Distributor of Silver Cup Chalk.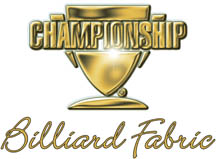 Silver Cup has been manufacturing colors to match our wide selection of colors for years so it seemed very natural said Fred Cohen, Championship's president.
We've worked together when ever we've introduced a new color of cloth to make sure the market would have a matching chalk to use.  We can now boast that we have 31 colors of Championship Cloth and we have a Silver Cup Chalk to match them ALL.
It was all about color matches for our customer in the end.  No one wants a piece of cloth that shows contrasting color chalk on it.  Championship will support Silver Cup's complete line of product and complete lines of distribution.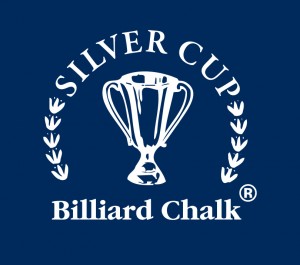 This will help add even more value to our line of products after the recent acquisitions of MBS Group, DFS Billiards, and Cinn-Caro Plastic Mfg.   All the distribution will take place out of their new 38,000 sq. ft. facility at 1001 Morse Ave. in Elk Grove Village.
Championship can now say they are truly the Table Top Experts in the Billiard Industry as they specialize in Cloth, Covers, Dura Tops, Cushion Rubber, Plastic Table Component Parts, Silver Cup and Tweeten Fiber Chalk and 100's of other items for the Table Top.
In addition, Championship has announced the Grand Opening of their Certified Installers Program and Training Center.  We will begin to educate all aspects of the Installers Market on Championship Products.
This course will be offered for free to our customer's installation crews and our customers Independent Contractors that meet our criteria for a Certified Installer.  We are not looking to train anyone off the street, we are trying to support our dealer network and their crews as well as our Professional Commercial Installers said Mike Serra, Vice President of Championship
A professional Installers Advisory Board has been formed to help teach the courses and there will be Factory Trained Support staff on hand to educate everyone about the  manufacturing of billiard cloth and table component parts.
For more information contact Championship at 800-4BILLIARDS or 847-677-3200