USBA Nationals at the Tropicana Hotel Vegas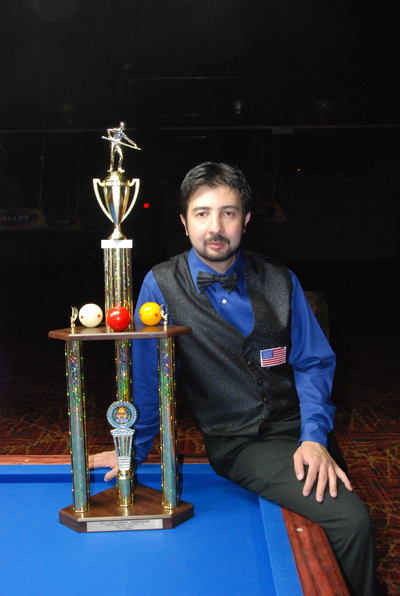 Pedro winner of the 2011 USBA Nationals
More information later on

Total Prize Money = $20,000.00
1st Place: Pedro Piedrabuena $4,000.00
2nd Place: Hugo Patino $3,200.00
3rd Place: Frank Torres $2,700.00
4th Place: Miguel Torres $2,300.00
5th Place: Jae Hyung Cho $1,900.00
6th Place: Michael Kang $1,600.00
7th Place: Mazin Shooni $1,300.00
8th Place: Khalil Diab $1,100.00
9th Place: Adrian Viguera $900.00
10th Place: Thanh Vu $800.00
High Run (15) = $100.00 Pedro Piedrabuena
Best Game (2.333) = $100.00 Pedro Piedrabuena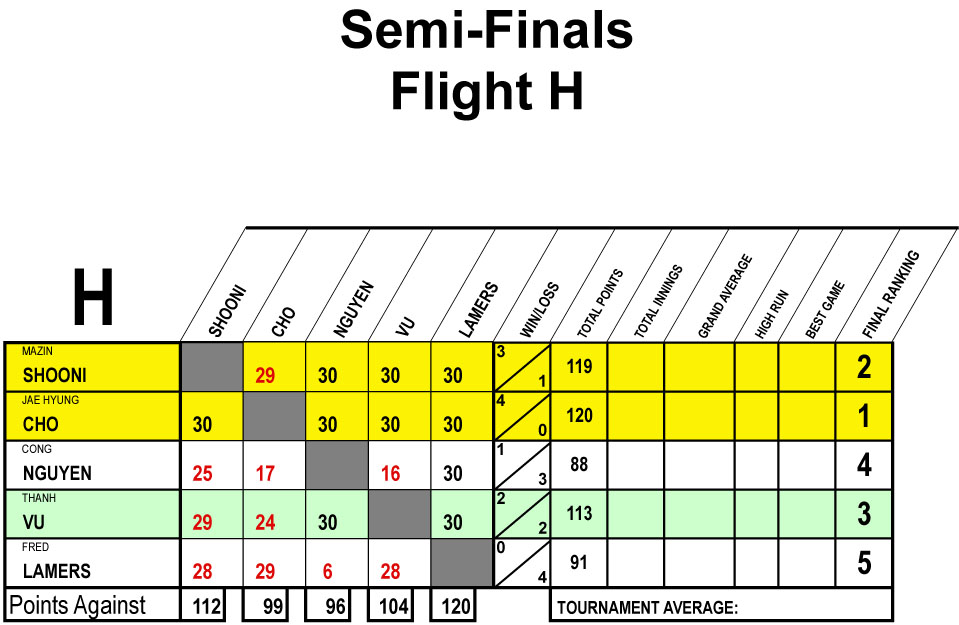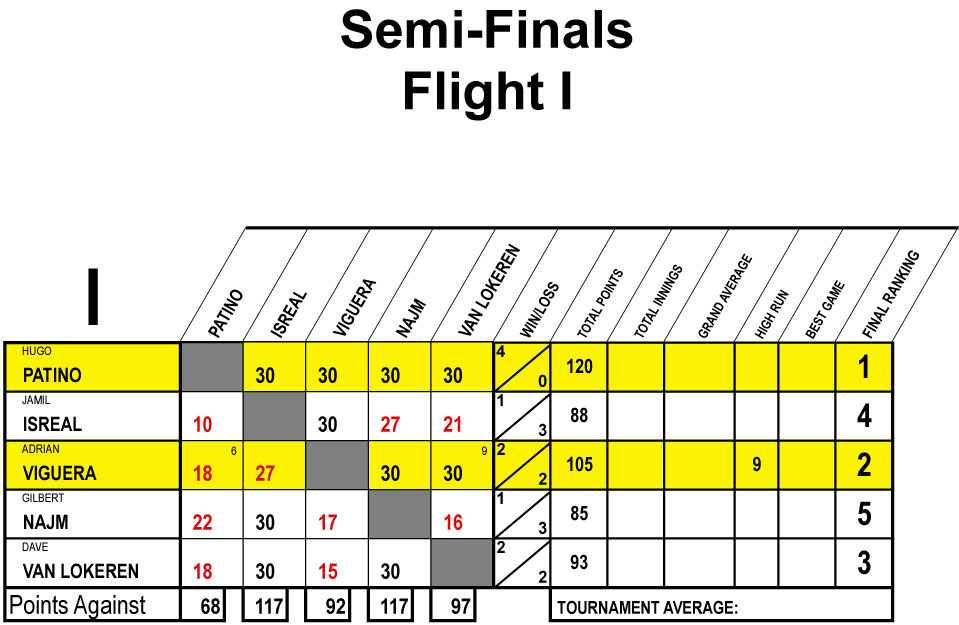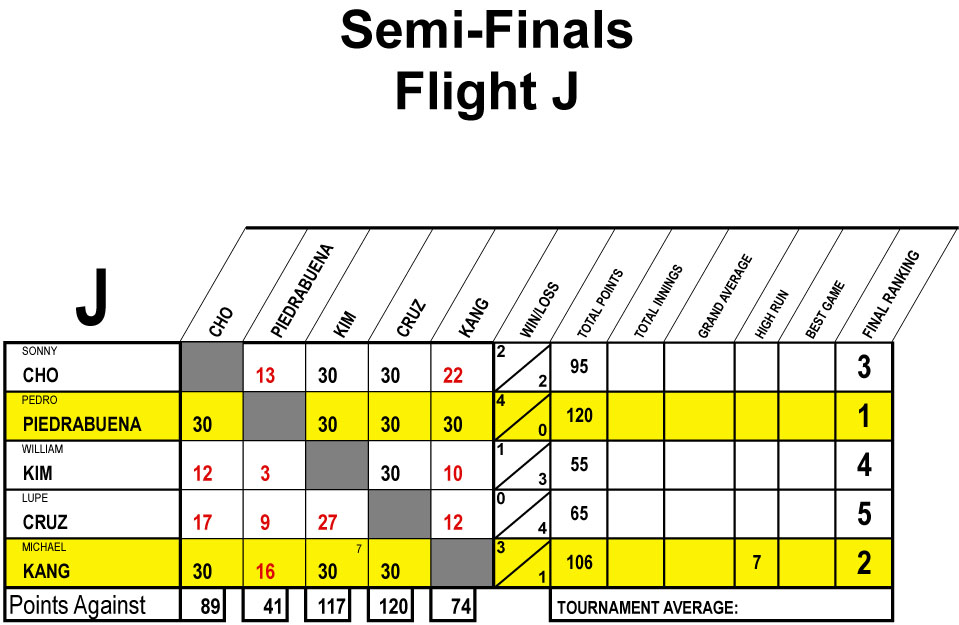 https://www.professorqball.com/?p=7940
Click on link to see Prelims Flow Charts
Check back with us for more info later
ACS To Host USBA 3-Cushion Nationals At Tropicana Las Vegas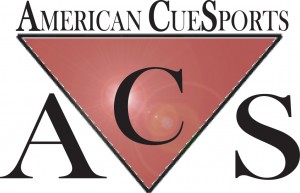 Players from across the country will showcase their skills at one of the most challenging cue disciplines in the world when the United States Billiard Association (USBA) and Professor-Q-Ball promotions brings its 3-Cushion National Championships to the neon lights of Tropicana Las Vegas, May 9 to 13, 2011.
The USBA Nationals is played on six brand-new, beautiful, top-of-the-line Gabriel's Imperators carom tables.  Specially designed for championship play, these 5'x10′ heated tables boast a newly-design hybrid rail system.
"This will be only the second time that the USBA National championships have been held outside of a poolroom," commented Paul "Professor-Q-Ball" Frankel.  "We are particularly pleased to showcase what is really a beautiful sport in such a spectacular venue as Las Vegas."
Sporting a $180 million-dollar facelift, the Tropicana Las Vegas will host the USBA Championships as part of the Lucasi Hybrid American Cue Sports (ACS) National Championships week (May 7 to 14, 2011).
"We find that pool players who are introduced to the game of 3-Cushion are fascinated by it,"  "Being among such a large audience of pool players can only heighten the awareness of our sport.  This is a chance for all our members to come together in Las Vegas to make this event the starting point of something big."  ACS Executive Director, John Lewis, added that "along with pool and snooker, carom billiards is one of the three primary disciplines played in our sport internationally, and the opportunity for our pool players to experience the skills of some of the world-class USA 3-cushion players will be inspiring, educational and entertaining.  Seating within the 3-Cushion Championships arena will be free during the Lucasi Hybrid ACS Nationals."
The USBA anticipates that Las Vegas will help launch 3-Cushion Billiards – already highly popular in Europe and South America – more prominently into the public eye in the States.
"Hopefully, we can build on Vegas and start featuring events like a Ladies Nationals, B-Player Champions, and Ten Thousand Dollar Shot Contests,"  "This is a unique presentation of 3-Cushion Billiards that you really don't want to miss out on."