Rocket aiming to take no prisoners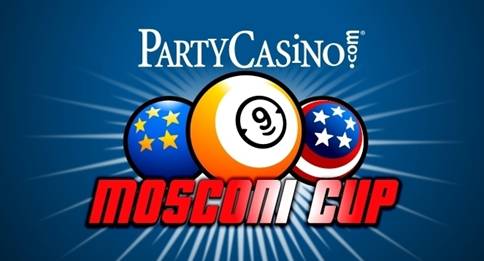 Morris: We Want it More
Rocket aiming to take no prisoners
RODNEY Morris believes America's greater desire to win will see them beat Europe and lift the 2010 PartyCasino.com Mosconi Cup. Morris, currently top of the BCA rankings, thinks he is in the form of his life and will play a vital part as his side look to defend their trophy.
USA won the 2009 Mosconi Cup, although Morris was not involved after coming second to Dennis Hatch in a public vote to find the final player in the side.
"Sitting there in Las Vegas and watching just tore me up inside because I know I'm the best player in the world," said 40-year-old Morris.
"Last year, I didn't want to go to Turning Stone, which is a ranking event, because they don't seed the players, and I didn't get into the Mosconi Cup because my ranking was too low.
"It was really frustrating not getting in by the vote, but everything happens for a reason. It showed me we should all get invited based on merit and it also wasn't fair to Shawn Putnam, who was fifth in the rankings.
"But it made me more determined than I've ever been. I changed cues, changed technique and practiced every day on all aspects of my game. It was more of a commitment to myself – to prove I can get there with hard work.
Morris has an outstanding track record in the event, having appeared in six Mosconi Cups and won 19 matches from 30 – a percentage record only bettered by Earl Strickland.
"Playing for my country means a lot to me. The fact there's 300 million people wanting to see me win rather than the other guy is truly amazing.
"I'm very happy to make the team this year as I've been playing in all the ranking events and consistently doing well. I'm No.1 right now and very proud to be. It's a culmination of hard work and determination combined with an undying belief in one's self.
Morris comes in to replace Oscar Dominguez from last year's side, with the rest of the American line-up consisting of Johnny Archer, Corey Deuel, Shane Van Boening and Dennis Hatch.
This year's event, which will be staged from Thursday 9th to Sunday 12th December 12, will be the seventh time Morris has donned USA colours. However, this will be Morris's first appearance at the spiritual home of the event – London's York Hall.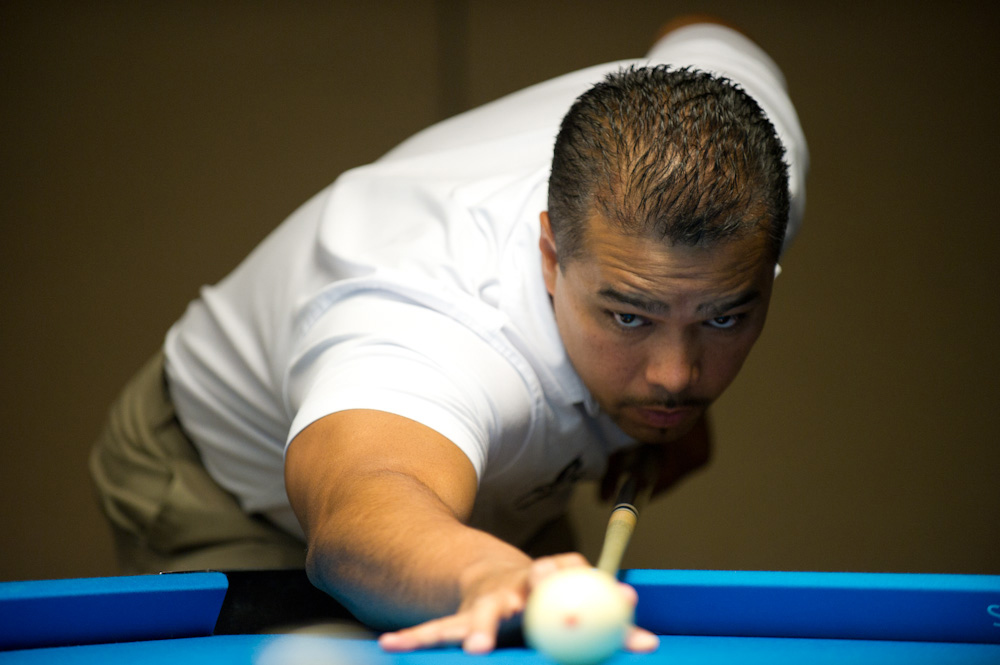 "I've heard York Hall is a different animal to what I've been used to," added Morris. "I'm excited and anxious to see how I'll feel when I'm out there and how I will perform.
"I'm playing super right now, so I have the confidence I'll win no matter what. Losing is not an option for me from now until I die.
"The Mosconi is going to be very difficult to retain. One reason is the obvious home-court advantage; the second is the fact the European guys are all champions.
"Any time you get a group of players like this competing it's going to be tooth and nail to the end. I had mixed emotions about watching last year. I kept thinking it was going to be close, so I was surprised when Europe lost some key matches.
"But one thing to remember is this. For many years, people from different countries have come to the US to learn how to win. Americans don't live in other countries to learn how to win. It's just an edge we have – an extra killer instinct if you will.
"We Americans have the heart advantage, period. Europeans have the titles. It's the same as it is every year. The Europeans are the favourites until we get in there and show our heart. It's simple, there's no secret there, it's all about heart, heart, heart!
"There really isn't a specific European weakness that we will try to capitalize on. It's just a matter of imposing our will every match. The balls might not roll our way, but when they do, we need to pounce and take advantage.
"It's really about show-casing our strengths, which will become obvious over the course of the event."
All tickets for the 2010 PartyCasino.com Mosconi Cup are available exclusively from www.seetickets.com/mosconicup
Luke Riches, Matchroom Sport: luke.riches@matchroom.com
www.matchroompool.com
Notes: Matchroom Sport are one of the world's leading producers of televised sport and are responsible for over 1,000 hours of original programming across a range of nine sports. Based in the UK and chaired by charismatic founder Barry Hearn, the Mosconi Cup is one of a stable of pool events that include the World Cup of Pool and the World Pool Masters.
The 2010 Mosconi Cup is sponsored by PartyCasino.com, the world's leading online casino. Tables are supplied by Brunswick Billiards, cloth by Iwan Simonis, Super Aramith balls by Saluc and the Official Cue is Predator.