Rocket & Ice Man Team-up for Victory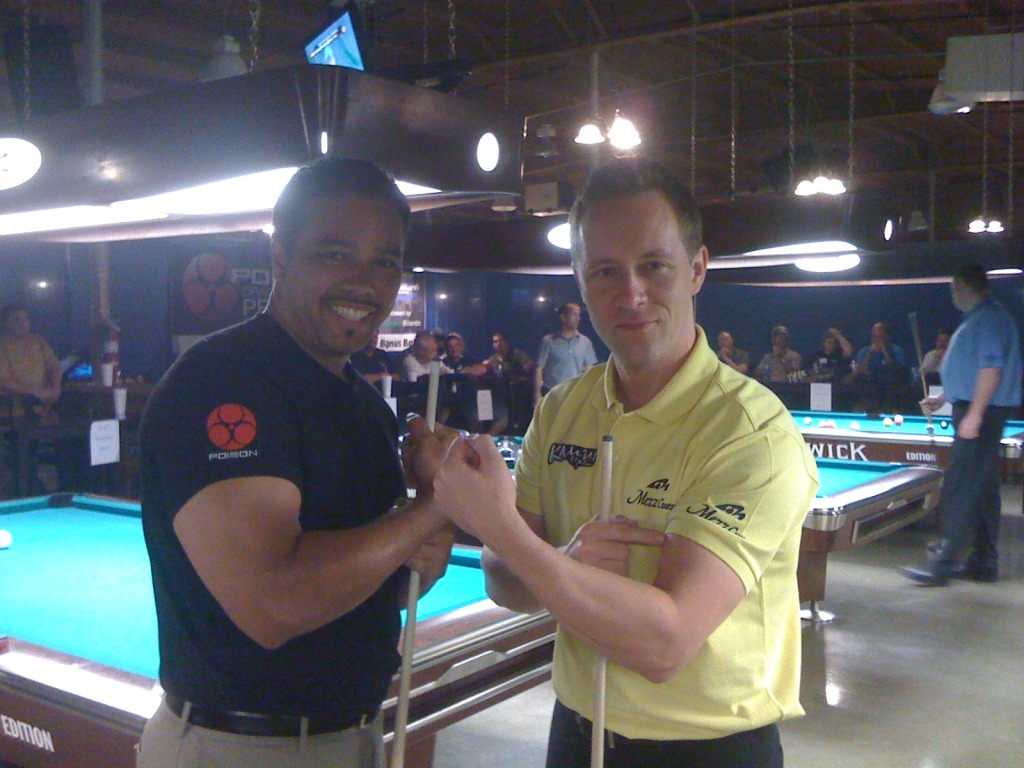 The Rocket & Ice Man flex their 8-Ball teamwork skills
New Iberia, Louisiana- Hawaii and Helsinki may seem strange bedfellows, but Rodney Morris and Mika Immonen seemed to make a fitting match as they landed on the better side of a 10-9 thriller over Johnny Archer and Shane Van Boening to win the 8-Ball Doubles of the 3rd Annual DP Poison Pro Classic. Archer and Van Boening were the only undefeated team as they won all four of their matches in the round robin but slightly faltered in the finals. The Dragon Promotions produced pro events coincided with the 5th Annual Ozone Billiards US Amateur Open. All the events take place at the fantastic facilities of Emerald Billiards in New Iberia, Louisiana and are sponsored by Ozone Billiards www.ozonebilliards.com , Brunswick Billiards, Bonus Ball http://www.playbonusball.com/, Master Chalk, Simonis Cloth, APA Acadiana, and Aramith Balls.
Fans can catch all the action live online with internet streaming provided by www.poolactiontv.com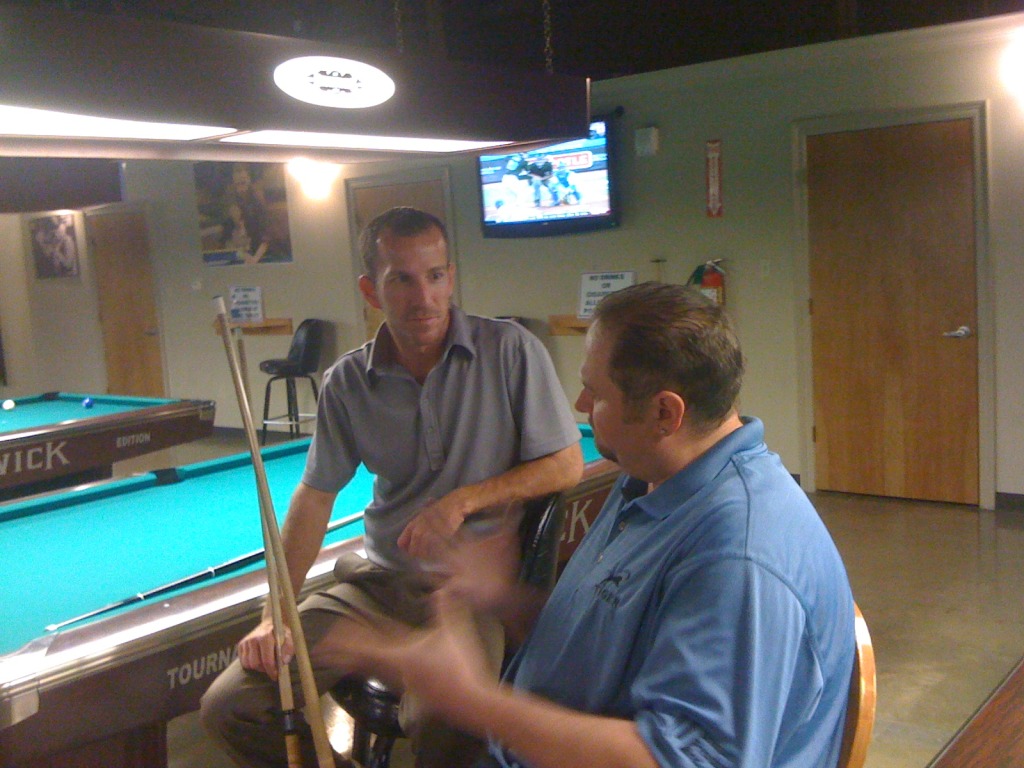 Jeff Beckley and Shawn Putnam finsihed 3rd with impressive wins over Immonen/Morris, Hohmann/Williams
First Morris and Immonen had to avenge themselves against Putnam/Beckley in the semi-finals re-match. This time they did it by a close 8-6 margin. This set up the finals where Shane and Johnny were waiting .
The finals had Morris/Immonen making a statement off the bat taking a commanding 5-1 lead. But Archer/Van Boening clawed their way back to 7-7 and now the players had a real match. Rodney and Mika got to the hill first at 9-8, but a rattled stripe from Morris left Archer and Shane an opening that they took full advantage of to runout for a 9-9 ending.
Morris was breaking though in the alternate break format, and this time he redeemed himself with a ball on the break while the cueball crept to the side pocket, hit the point and managed to stay up. The Mika/Rodney duo then proceeded to take turns shooting and ran out for the win.
"You feed off each other's positive and negative energies in doubles. We definitely had our moments when we were weak.But you have to make sure there is more good than bad. And that's exactly how we ended it", said Immonen. He added, "I haven't won any events in awhile, so definitely it's nice to get the monkey off my back! "