USBA Qualifier is now over and the winner is?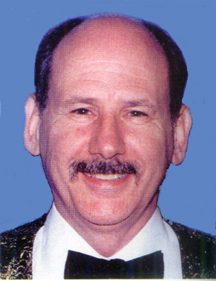 Top two winners of the finals each receive free entry into 2009 USBA National Championship.
DAY THREE
The finals came down to Cong Nguyen from Houston, TX and Mazin Shooni from New Hampshire. It was a race to 25 points and it was exciting as it can get. Mazin was dominating through the whole match with a lead of 22 to 14 until Cong came back with an 8 run to tie the game at 22 to 22. Mazin then score 1 point making it 23 to 22. Cong missed his next shot and Mazin score 2 and the game was over 25 to 22 in 22inngs.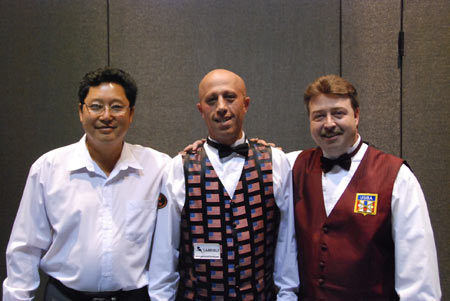 Left to right Cong Nguyen 2nd- Mazin Shooni 1st – Jim Shovak 3rd
See final chart below. Click on chart to enlarge.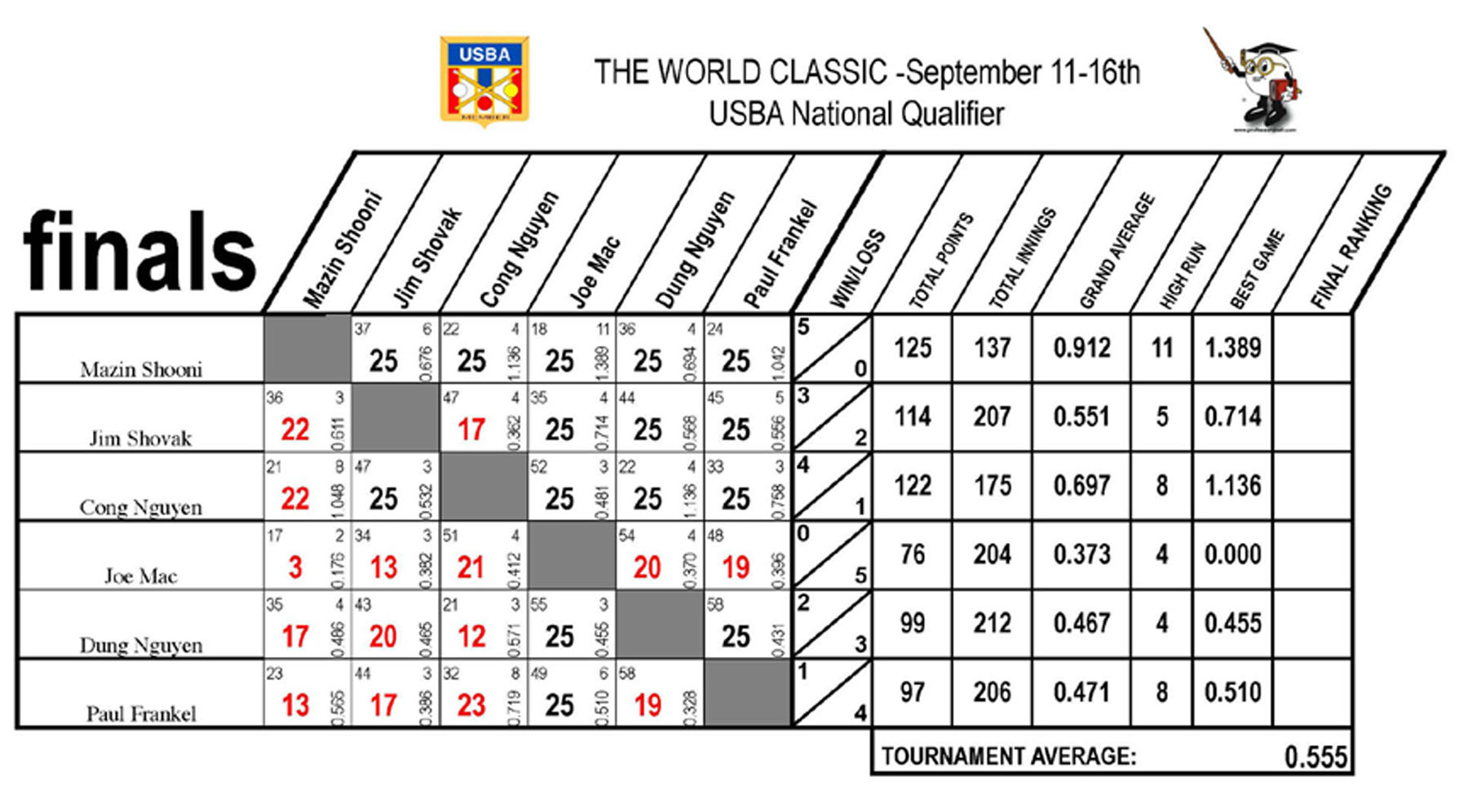 DAY TWO
The preliminaries are now over and we have our 6 finalists. The three from flight A are Dung Nguyen, Joe Mac and Paul Frankel. The three from flight B are Cong Nguyen, Jim Shovak and Mazin Shooni. Cong Nguyen was the only player from the entire field of 12 to go undefeated.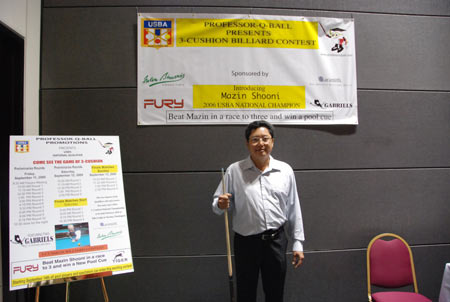 Cong Nguyen
The players' meeting for the finals was held at 4:30 p.m., with the games starting at 5 p.m. Check back for updates. See final charts of the preliminaries below.