Hugo Patino 2009 USBA National Winner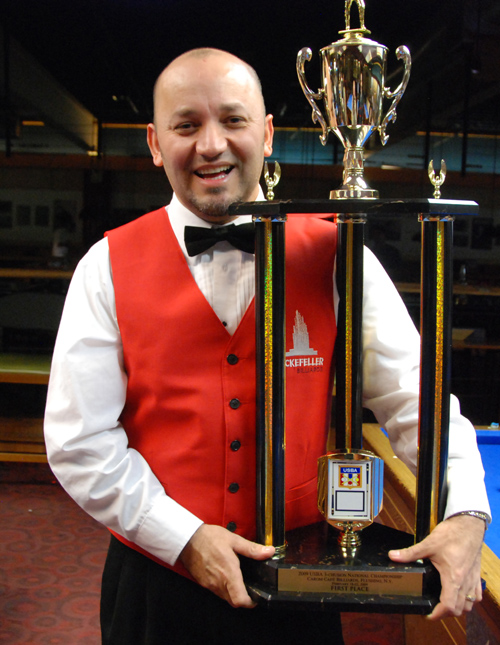 2009 USBA Finals-goes into a playoff match

Going into the final match it is Pedro and Hugo. Pedro is undefeated and Hugo has one lost. Hugo needs to win this match in order to stay alive and go onto a play-off match. This will give each of them one lost record. Hugo played brilliantly and won the match 50 to 49. Hugo once again played brilliantly and won the playoff match 50 to 48. Later on we will have the final story. See updated chart below.
Click chart to view lager size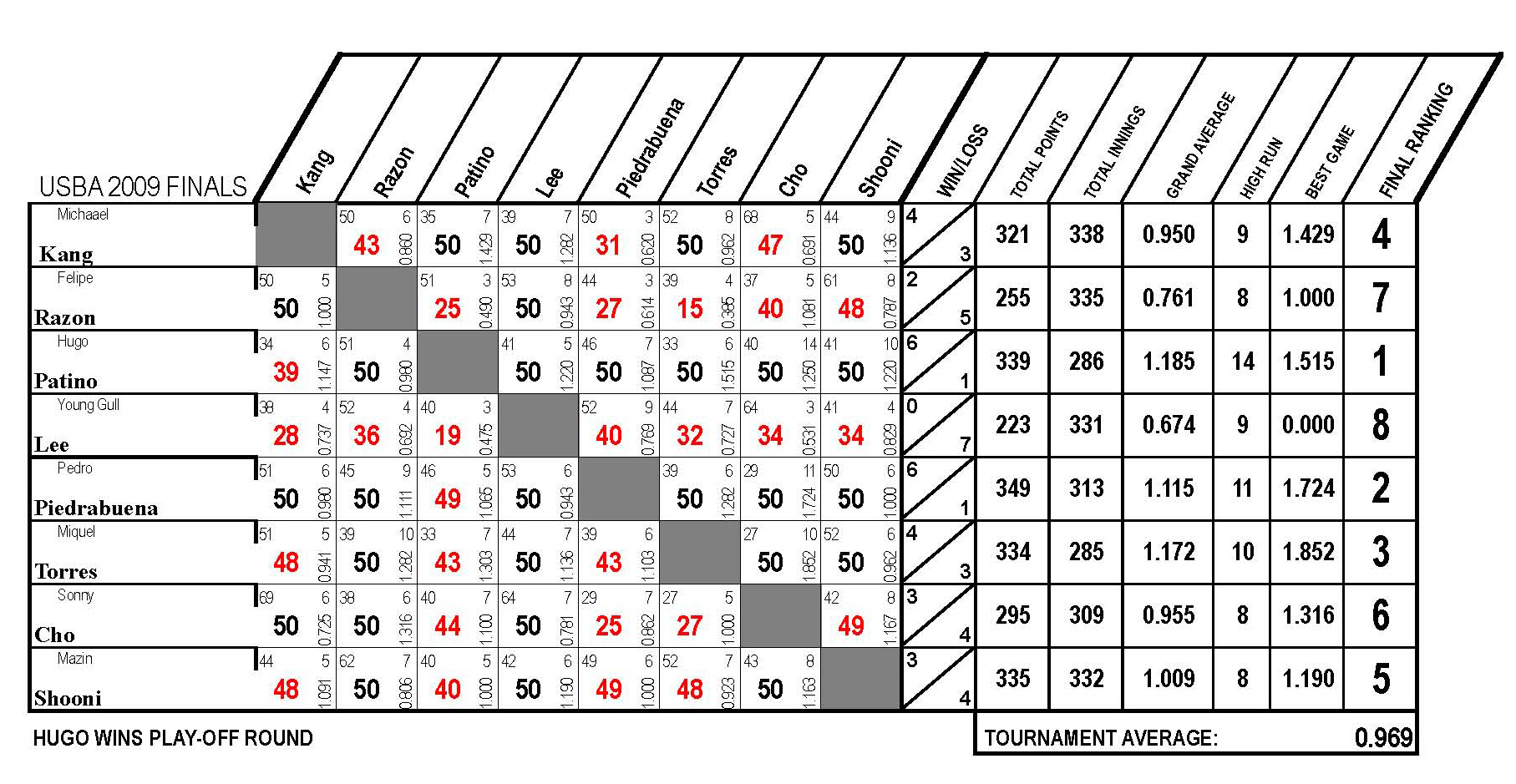 The final 8 players came prepared to do battle.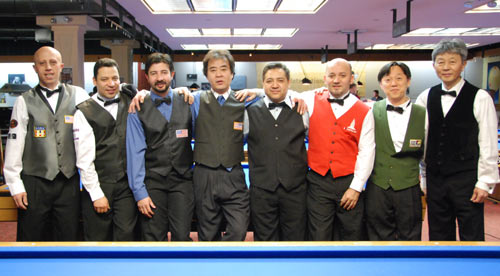 2nd day of finals update:
Special Highlight — Hugo Patino ran a very impressive "14" in his early morning match against Sonny Cho. Sonny made a valient comeback with 2 great runs to make things close. The final score was Patino 50 to Cho 44 in 40 innings!!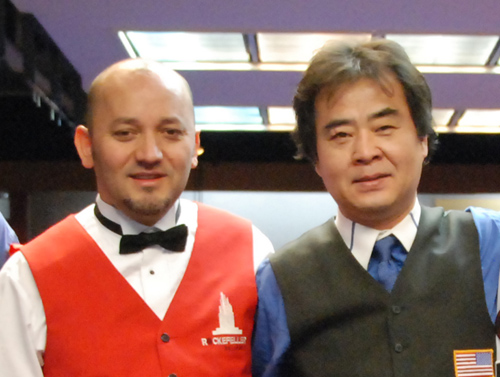 Hugo Patino and Sonny Cho

The 1st day of the finals created quite a flurry of excitement among both the players and the fans. Brilliant play and intricate adjustments to each shot tested each veteran in their resolve, focus, and patience with the 50 point goal of each game.
Patino and Piedrabuena completed their 1st 4 matches in stellar fashion with perfect 4-0 win-loss records. Patino also posted the high run so far with 10. Kang recorded a 3-1 win-loss record and Cho holds a 2-2 win-loss record.
The finals will resume at 10:00AM with 3 final matches being played during the day by each player. By Sunday night the new 2009 USBA National 3-Cushion Champion will be crowned. To see each magnetic shot of this event, don't forget to visit the live online viewing at CaromTV.com.
In the 1st round, Michael Kang performed superbly as he posted a well executed run of 9 in his victory over Mazin Shooni by a score of 50 – 48. Hugo Patino averaged an impressive 1.515 besting defending champion Miguel Torres 50 – 44, while Sonny Cho registered an average of 1.351 as he beat Felipe Razon in his 1st match of the day 50 – 40.
Check back for more exciting match updates as the USBA National 3-Cushion Championship rolls along!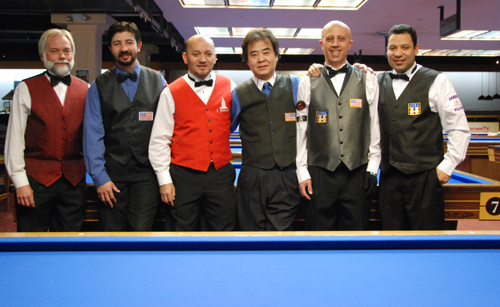 The photo above is in honor of those players taking part in the 2009 USBA National 3-Cushion Championship that have won past National Championships. This elite group of cueing artists with the respective years they championed the game are from left to right:
George Ashby (76, 81, 84); Pedro Piedrabuena (02, 04, 07); Hugo Patino (03); Sonny Cho (05); Mazin Shooni (06); and Miguel Torres (08).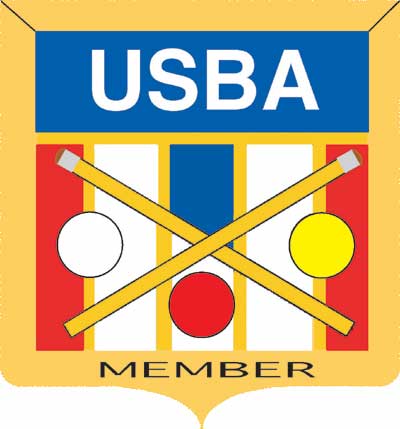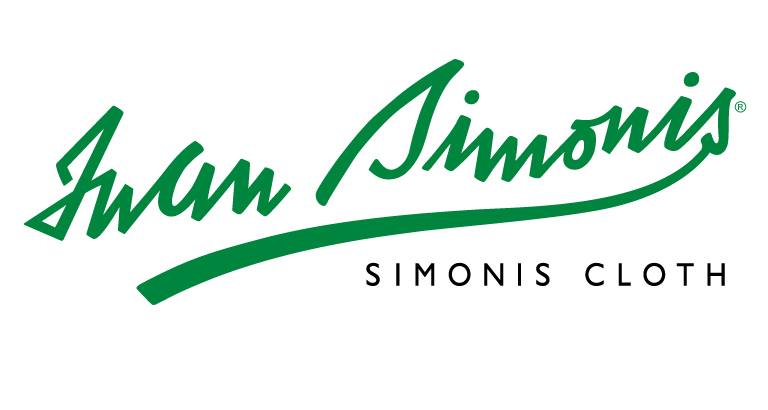 Who will be the 2009 USBA National Champion? Everyone is invited to visit this prestigious event to find out as the new champion will be crowned on Sunday evening!
Note: You may also view the matches online live at: CaromTV.com
And don't forget to check our event photos on our site click here