2009 Music City 9-Ball Open
2009 Music City 9-Ball Open
Madison, Tennessee's premier JOB Billiard Club hosted the 22nd annual Music City 9-Ball Open Held January 15-18th 2009.
Jim Blaylock and Tournament Directory Steve McDonald, assisted by Peg Ledman, had a busy weekend as 113 open division players and 25 ladies division players showed up for the competition that was held on 7 foot Diamond Smart Tables with Simonis Cloth. The 9- ball tournament format was race to 11 in the open division and a race to 7 in the ladies division.
When it came down to the final six, 0n the one loss side it is Vilmont -vs- Van Boening; Putnam -vs- Appollos and on the winner side Ralston -vs- Hennessee
When it was all over it was John Hennessee with a win 11 to 7 and now he is the 22 winner and takes home the bragging rights to the 2009 Music City 9-Ball Open.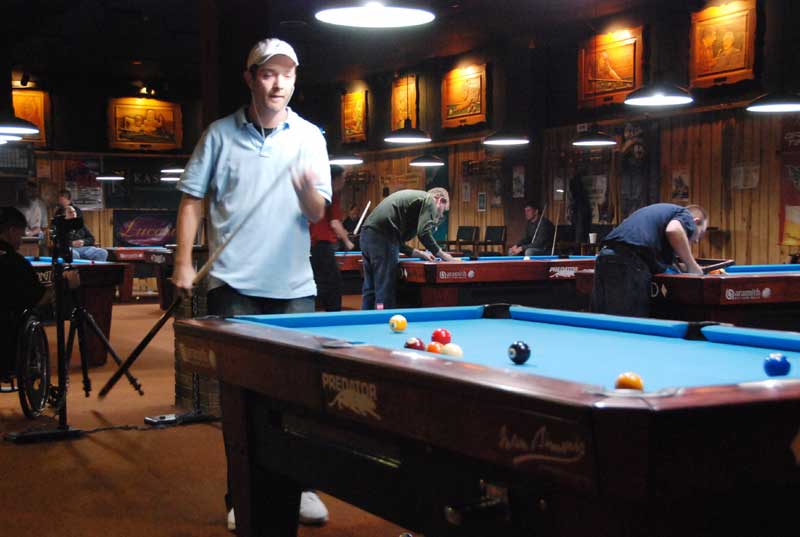 John Hennesse wins 2009 Music City Open
Payouts Music City Open 2009 Open Division
Tournament
1st $2,900
2nd $1,750
3rd $1,170
4th $770
5/6th $500 each
7/8th $290 each
9/12th $200 each
13/16th$150 each
On Saturday night, J.O.B. always has Midnight Madness at this tournament. This year was no exception. Eight players in a single elimination, race to 11, winner take all. It is a $500 entry, $4,000 to the winner, and it was won by Gabe Owen sponsored by Joe Salazr as Chad Vilmont lost 11 to 7.
Players include: Shane Van Boening-Johnny Archer-Jonathan Hennessee-Chad Vilmont-Gabe Owens-Ronnie Wiseman-Chris Bartrum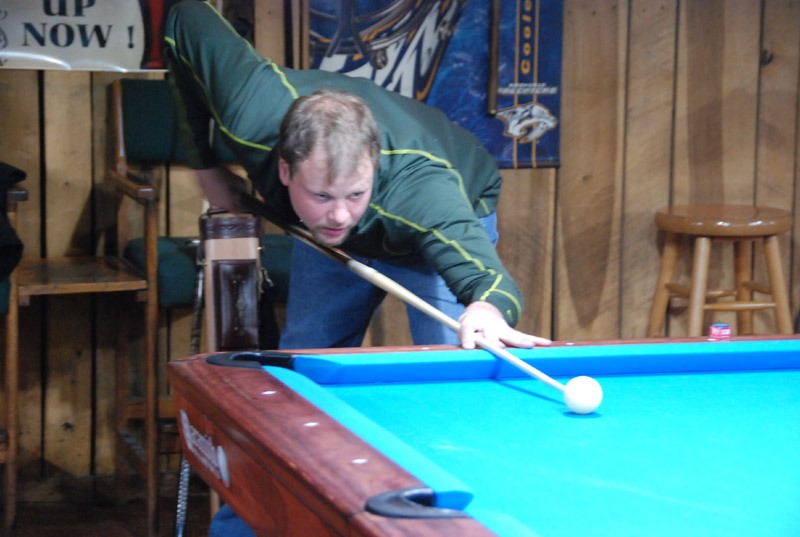 Gabe Owens wins 2009 Midnight Madness
Another great hill match was in the Ladies division WPBA Pro Karen Corr defeated WPBA Pro Sarah Rousey 7-6.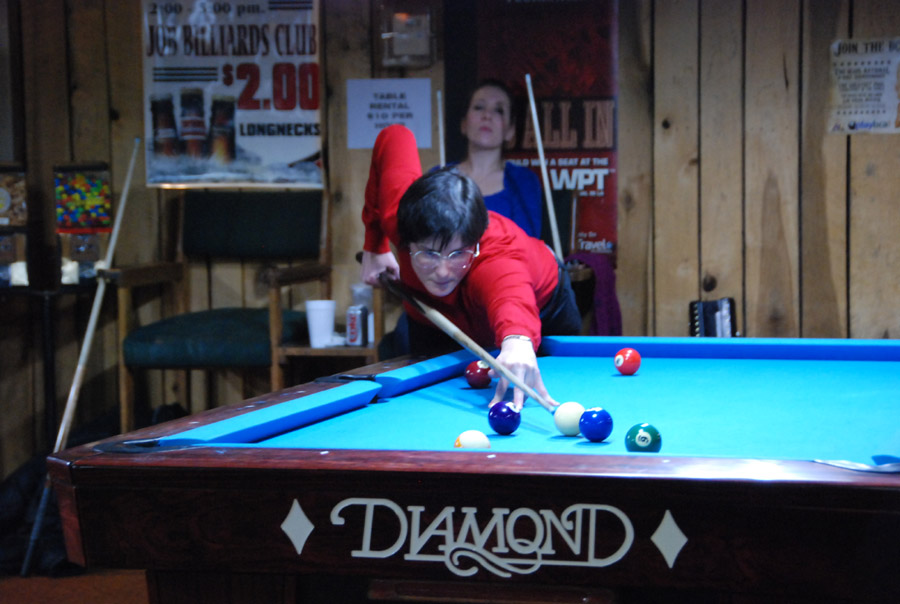 Payouts Women's Division Tournament
1st $650
2nd $450
3rd $260
4th $190
5/6th $140 each
7/8th $100 each
9/12th $55 each