The McDermott Classic: Matchroom Ranking Event
Congratulations to  Ricardo Carranco winner of the Handicap 3-Cushion Event.



L-R  1st Place Winner Ricardo Carranco – 2nd Mazin Shooni- 3rd and 4th Don Rittenburg – Craig Powers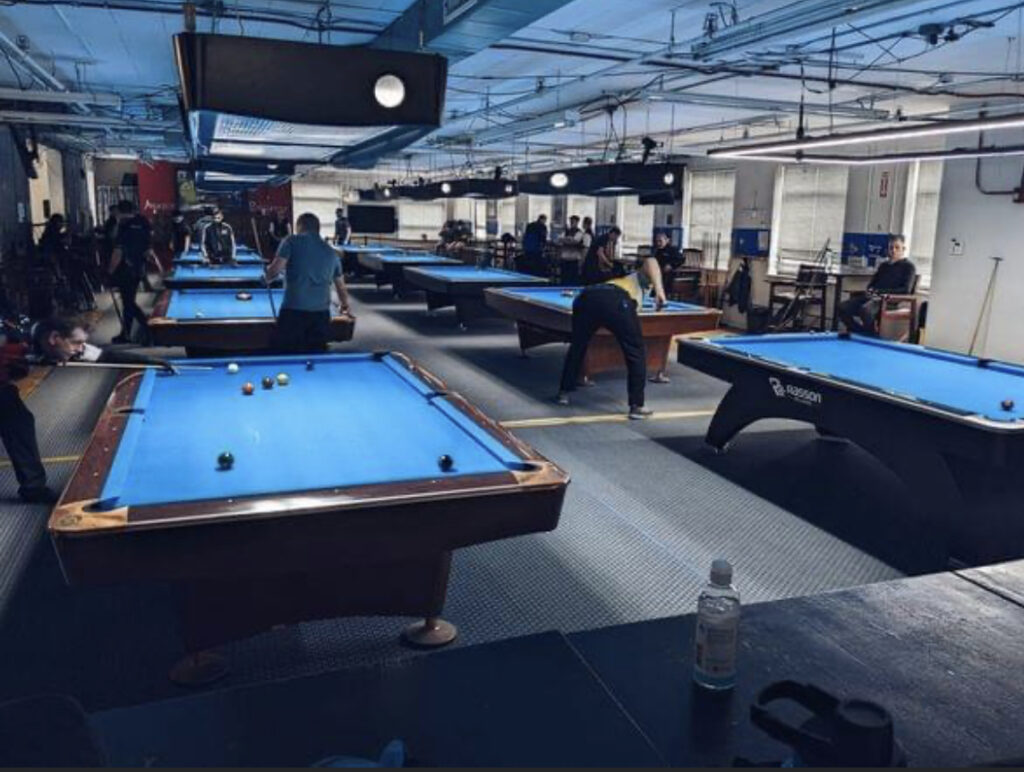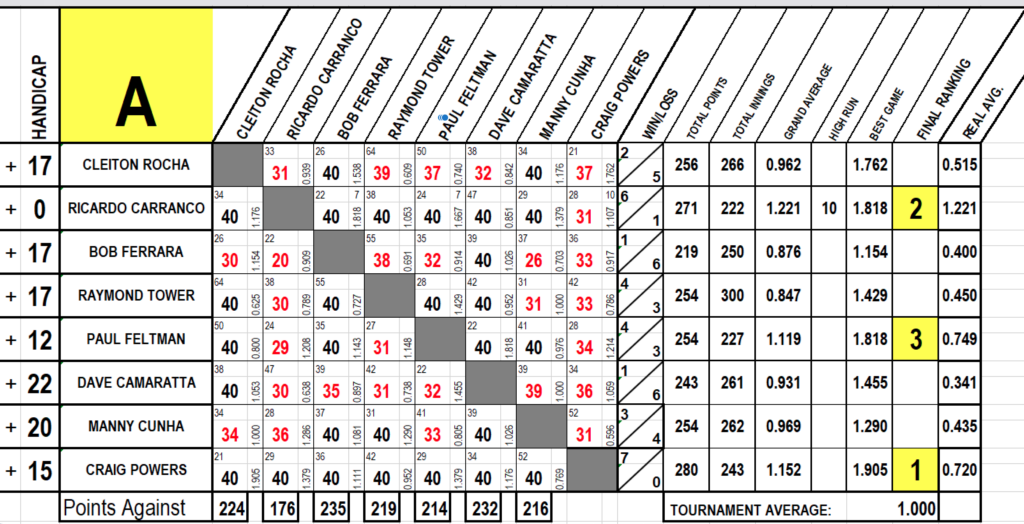 Winners of the Challenge Match L-R  Billy Thorpe-Riccardo Carranco

We are excited to partner with Beau Powers and Amazin Billiards for the upcoming The McDermott Classic: Matchroom Ranking Event being held March 18-19 in Malden
McDermott Cues is the title sponsor of this annual $5,000 added open nineball. pool tournament the weekend of St. Patrick's Day! (March 18-19th)
This double elimination event will be held over two days and pre-registration will be mandatory, all even races to 9 on the A side day 1 and 7 on the B side.
Races will lengthen to 9 on both sides for day 2. The HOTSEAT & Semi Finals will be a race to 11. The Finals will be 1 race to 13!
A Shot clock will be in effect when the event is down to just two tables until the end.
The 9 will be racked on the spot and the Magic Ball Rack will be mandatory RYO (refs will rack during the shot clock phase)
Players will break from the matchroom break box.
WPA rules:9 on break is a win in any pocket.
The tables will be freshly covered in Simonis for this event and brand new DynaSphere Palladium ball sets (traditional colors) will be in use.
Dress Code WILL be in effect. NO JEANS!
Shirts must have collar, a professional & respectable appearance by all players will be STRICTLY enforced. ALL players must wear the a nineball. patch.(provided to the players)
There will be an admission fee to ALL spectators. Players will NOT be allowed to bring a guest. Should anyone accompany a player they will be subject to the door fee. Pricing will be announced at a later date.
All match tables will be streamed.
This event will be limited to 96 players MAXIMUM (no exceptions)and the entry will be $300 per player. + $5,000 Added!
The total for this event will be $30,000 and the top 25% of the field will be paid.
There will be an online Calcutta.
1st: $6,000.00
2nd: $4,000.00
3rd: $3,000.00
4th: $2,400.00
5/6th: $1,800.00
7/8th: $1,300.00
9-12th: $900.00
13-16th: $600.00
17-24th: $300.00