3-Cushion Winner is Tayfund Tasdemir of the Las Vegas World Cup 2023
Tayfun Tasdemir wins his third World Cup.

1st Semi-Finals Won by Haeng Kim

2nd Semi-Finals Won by Tayfun Tasdemir

Both Semi- Final Winners Played Each Other in the Finals.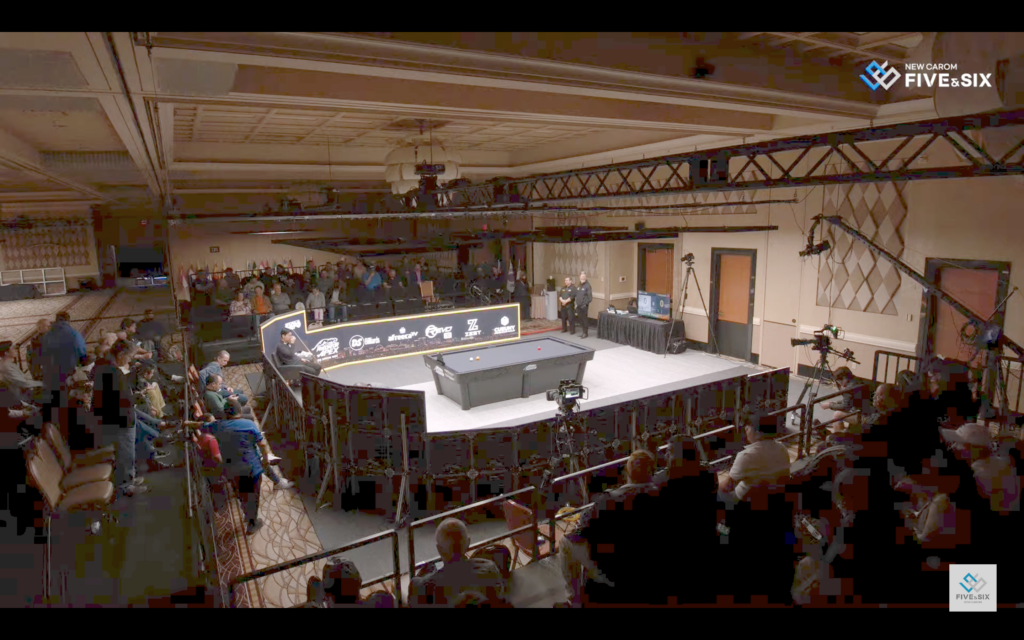 Final 32 Below


The fourteen seeded players in Las Vegas are Jaspers, Sánchez, Zanetti, Sidhom, Blomdahl, Tasdemir, Q.C. Tran, Sayginer, Merckx, H.J. Kim, Bury, M.W. Cho, Polychronopoulos and J.H. Heo. The two local wildcards went to Pedro Piedrabuena and Hugo Patino. The CPB / UMB wildcard was given to Mexico's Javier Vera. 
More details later on as tournament advances.
Five & Six will stream the event on YouTube, and the UMB will publish daily reports.
Event Links
Live Coverage
http://umb.cuesco.net/main/live
YouTube Channel
https://www.youtube.com/results?search_query=five%26six
Tournament Page
https://www.umb-carom.org/PG344L2/Union-Mondiale-de-Billard.aspx
UMB Official Website