United States Amateur Internet Billiard Consortium

MISS 3-C BILLIARDS  (Join On-Line)
20 POINT GAMES IN 30 MIN.
USAIBC OPTIONAL CUE BALL 2-MISS RULES.
A BEAUTIFUL & SAFE WAY TO PLAY CAROM BILLIARDS DURING THESE DIFFICULT TIMES.
If you are in our group, an Email will be sent to you on Tuesday and Thursday @ 7:00pm Eastern, and Sunday, @ 1:pm Eastern. The email will contain a Zoom link to connect to the group. (Days and times subject to change)
Games Start Promptly @ 7:05 PM Eastern Tuesday & Thursday  1:05PM Eastern Sunday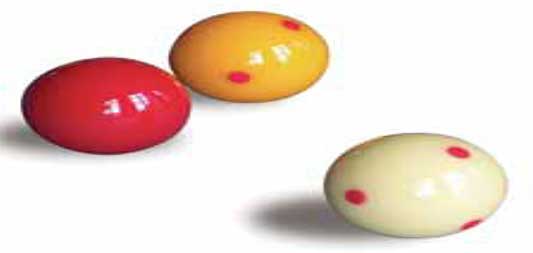 If you are not scheduled to play in the first game you can watch the game in progress while your camera is turned off by the host. You're viewing the match only. Only the tables being played on will be visible.
UNITED STATES AMATEUR INTERNET BILLIARD CONSORTIUM 
If you are interested just download ZOOM on your device and call us so we can help you get started.
If you have any question call – Paul Frankel (901) 210-7251 paul@professorqball.com  or Dan Bennicas (843) 681-4193 dbennicas@gmail.com
Welcome all new players – If your ready to join us and play give us a call.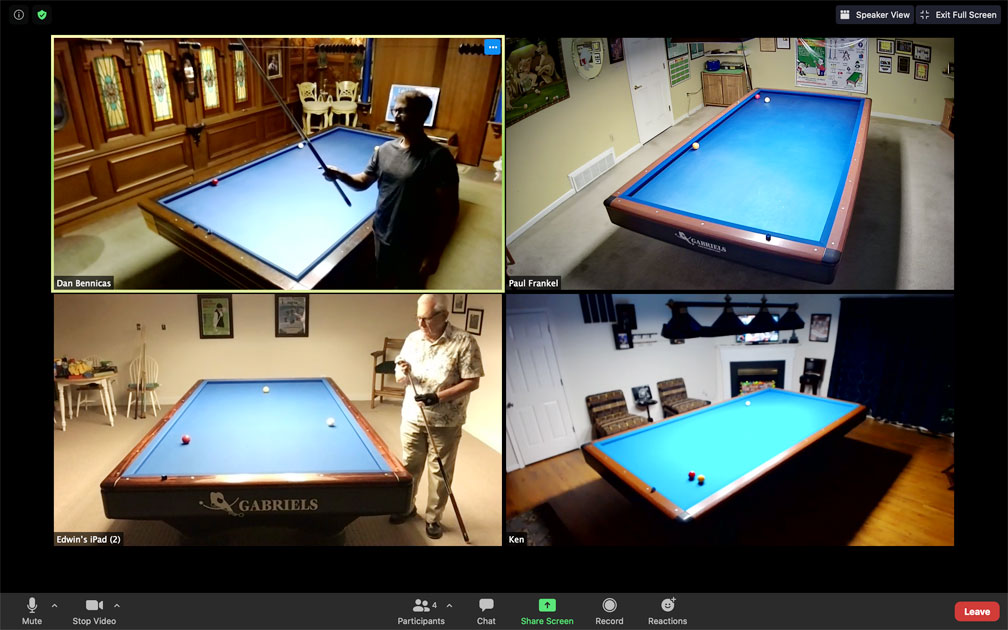 Click on video BELOW  for more information.
---
For more information call
Paul Frankel (Professor-Q-Ball) 901 210-7251 paul@professorqball.com
Dan Bennicas  843  681-4193   dbennicas@gmail.com