Bob Keller Classic "Open" 3-Cushion Tournament The First Place prize of $10,000 is GUARANTEED!
CONGRATULATIONS TO THE WINNER

WINNER – JAVIER TERAN
   1st- Pedro Piedrabuena      2nd Luis Aveiga       3rd Hugo Patino 4th


FINAL 8 PLAYERS

FINALS IS A RACE TO 30 POINTS
BOB KELLER CLASSIC OPEN
CHECK OUT PRELIMINARY CHARTS BELOW

Click on charts to enlarge
PRELIMINARY CHARTS
CHART  CHART B CHART C  CHART D


AREA VIEWS


Winner of donated $1,200 Schuler Cue by Noel Mendoza, with a carbon fiber shaft upgrade.
Marc Smith from The Medford Oregon Billiard Association.
L-To R- Gary Eake (Tournament Dir.)  Marc Smith (Cue Winner) – Noel Mendoza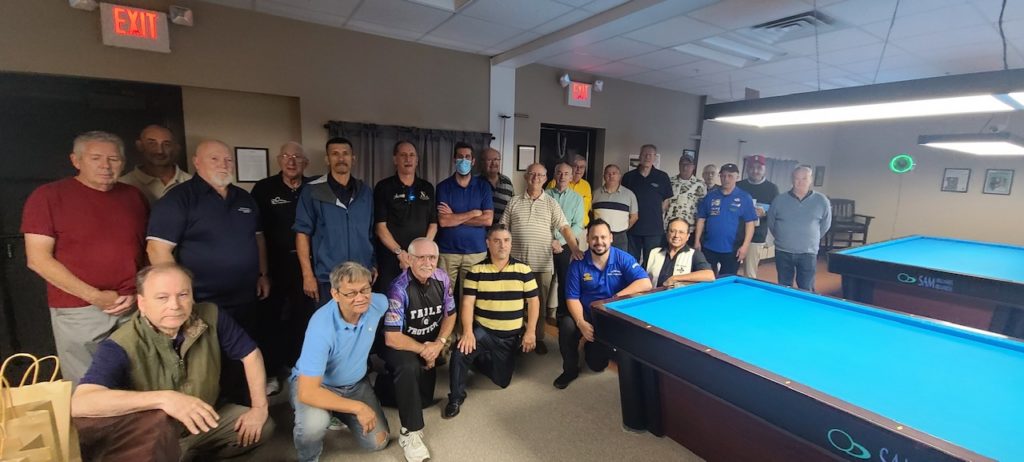 Gary Eake, Tournament Director Cell & TEXT:  920.420.1304
To All 3-Cushion Enthusiasts:
Now in his nineties, Bob Keller's dream is to have as many Top National  (and International) Players as possible compete in a tournament at his Madison 3-Cushion Billiards Club.
To that end Bob has certainly stepped up to the plate financially. And, doubling as a Club Fund Raiser, this event will also help insure the future of the Club and future Club tournaments.