Bob Jewett Honored with Billiard Congress of America 2019-President's Award
Superior, Colo., – November 4, 2020. Each year the chairman of the Billiard Congress of America Board of Directors recognizes an outstanding individual who has made significant contributions to the billiard industry with the presentation of the BCA President's Award. 2019/2020 BCA Chairman Brian Igielski has chosen to recognize Bob Jewett with the 2019 BCA President's Award.
Jewett's love for the sport is almost unparalleled as he has been involved with pool for most of his life as a player, writer and instructor. Among his myriad accomplishments are winning the ACUI National Pool championship in 1975; writing the first-ever English-language book on artistic billiards in 1987; participating in an artistic billiard instructional clinic in Miami with European champion Hans de Jager in 1995; organizing and writing the rules for his own 9-ball league in college that eventually became the PBT rules and then effectively the WPA World-Standardized Rules; and arranging the "Jacksonville Experiments," in which slow motion video of ball-ball, cuestick-ball and ball-cushion impacts were studied for the first time.
"I was surprised but very happy I won the BCA President's award," Jewett shared when being informed he won the award. "I have done a lot of things over the years, but it's just a little bit at a time, and I guess it built up over the years."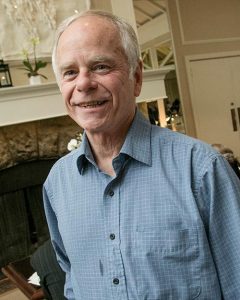 Jewett started teaching informally in the 1980s while at grad school. In the early '90s, he received instructor training from Jerry Briesath and became a BCA/PBIA Instructor in 1993. Soon after, he co-founded the San Francisco Billiard Academy, where he has instructed countless individuals on how to play and enjoy the game. Nearly 30 years later, Jewett continues to enjoy offering instruction to players of all abilities.
Jewett also has been writing for Billiards Digest since 1992, with an emphasis on some of the more technical aspects of cue sports. It's his writing that has brought many to the game, and encouraged a love for the finer points of the sport.
"He has written basic and advanced instructional articles for several billiard magazines for a combined total of over 500 articles," says Brian Igielski, BCA past chairman. "Bob has been the secretary and president of the US Billiards Association for three-cushion billiards, and is presently the treasurer of the US Snooker Association, as well an Advanced Instructor in the PBIA and is the current PBIA's committee chairman. When looking at his vast contributions for the industry and the game he was an easy selection for this year's BCA Present's Award."
"He has a collective lifetime of supporting billiards," says noted billiard expert Michael Shamos, curator of the Billiard Archive. "For me, his most important trait is a scientific, no-nonsense approach to the game. When he wants to know something, he does an experiment or calculation. He discovered, for example, that when A and B play a match, the probability of a given player winning is the same whether winner breaks, loser breaks, they alternate breaks or flip a coin at each break."
In addition to being totally dedicated to pool and billiards, Jewett also had a long career as a successful electrical engineer. This is where he got his perfectionism and desire to innovate and fix anything that is broken. Along his journey, Jewett got involved with Dr. Dave Alciatore, as they shared a love for the technical aspects of the game.
"I was an electrical engineer and he was a mechanical engineer, so we both approached the game from a more technical viewpoint than most people," Jewett says. "We've done quite a few videos together, including a lot of stuff that's on YouTube for free, and sets of DVDs about different aspects of billiards."
Alciatore, who nominated Jewett for the award, notes he has had a significant impact on so many areas of the pool world. "He helped organize and fund many 3-cushion, carom, and straight pool tournaments," Alciatore says. "He has personally contributed nearly $100,000 of his own money to the Derby City Straight Pool tournament over many years."
Looking back over his career, Jewett notes he has always enjoyed playing and competing and developed so much love and appreciation for the game. It's what has made him such a popular figure among billiard enthusiasts, players and others.
"Bob doesn't just participate, he always takes an active contributing role in every involvement and activity," Alciatore says. "I don't think there ever was or ever will be somebody as dedicated to so many aspects of the pool world as Bob has been."