Champions Showdown Johnny Archer Vs. Earl Strickland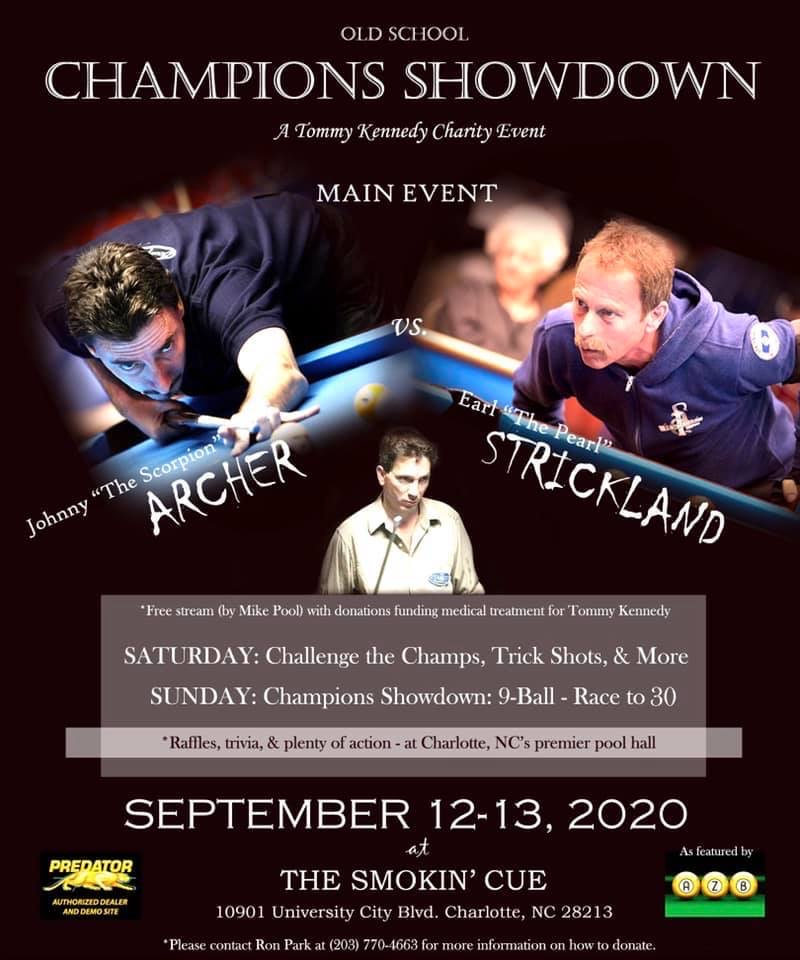 This is an exhibition between Johnny Archer and Earl Strickland, to benefit Tommy Kennedy's medical costs.
As some of you may know, Tommy caught ill back in April. His weight dropped excessively during this time.
He is at home from the hospital now, but not communicating with anyone outside his immediate family, until he is healthier.
On September 12th, (12:00 pm)at Smokin' Cue, Charlotte, NC. Earl & Johnny will be doing trick shots, challenge the pro, Q&A, and hopefully a celebrity (vip) doubles match. We will have ongoing raffles as well.
Then they will come back Sunday, Sept.13th (1:00 pm) to square off at each other.
Tickets are $30 for the two days, $20 for one day. But remember, admission is limited, and seating will be in accordance to the prevailing protocol from COVID 19.
We will be streaming free of charge both days, donations and admission tickets will be made through the following apps…
Cash App / $RonnyPark
Venmo / @Ronny-Park
Zelle / learnpool@yahoo.com
Flyer is on the way!
See you all there.