Don Samples 7th Memorial 9-Ball Results
They were 64 players, $13,000 in total payouts.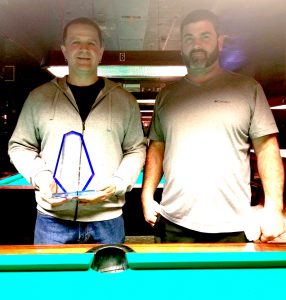 Left to Right-
1st Place-Gary Abood From Bossier, Louisiana
2nd Hunter Blackwell from Corinth, Mississippi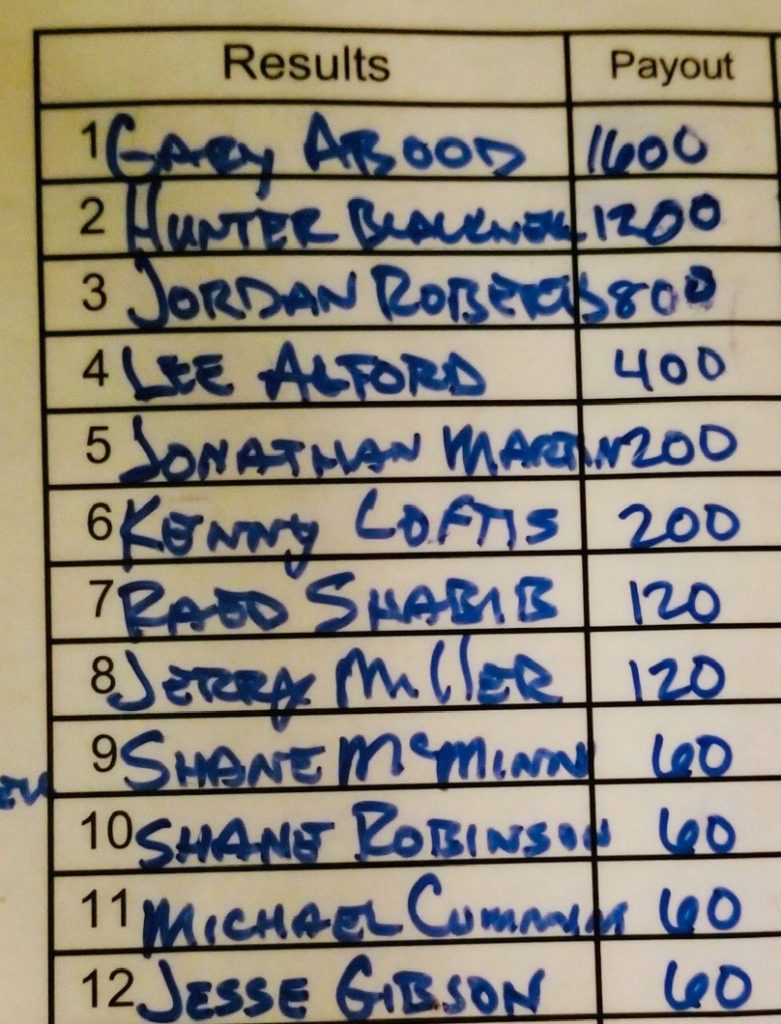 Plus a Calcutta that paid $8,450.00
Kevin Clymer would like to thank, Ken and Michelle owners of the Rack. Also the whole Rack staff for doing a wonderful job. Matt Martin for running the Calcutta, Dustin Herrington for assistance with the tournament and Crown Trophy.