Hugo Patino wins 2019 USBA 3-Cushion National Championship
Hugo Patino wins his fourth USBA National Championship title in a final match against defending champion from 2018 Miguel Torres. Hugo won the lag and proceeded to run 18 from the opening break which ties the record of 18 set by Mazin Shooni in 2006. Hugo and Miguel look forward to attending the PanAmerican Championship representing the USA upcoming in June. Congratulations Hugo!


Final chart are now up
CLICK ON CHARTS TO EXPAND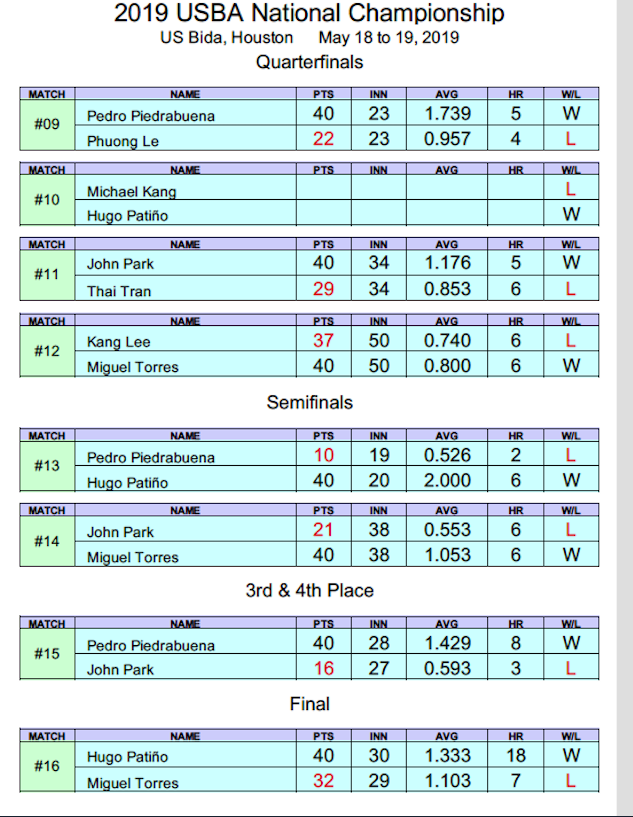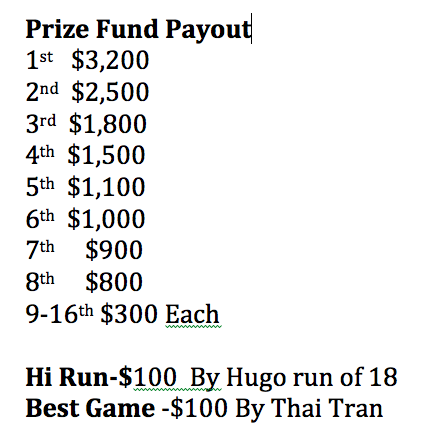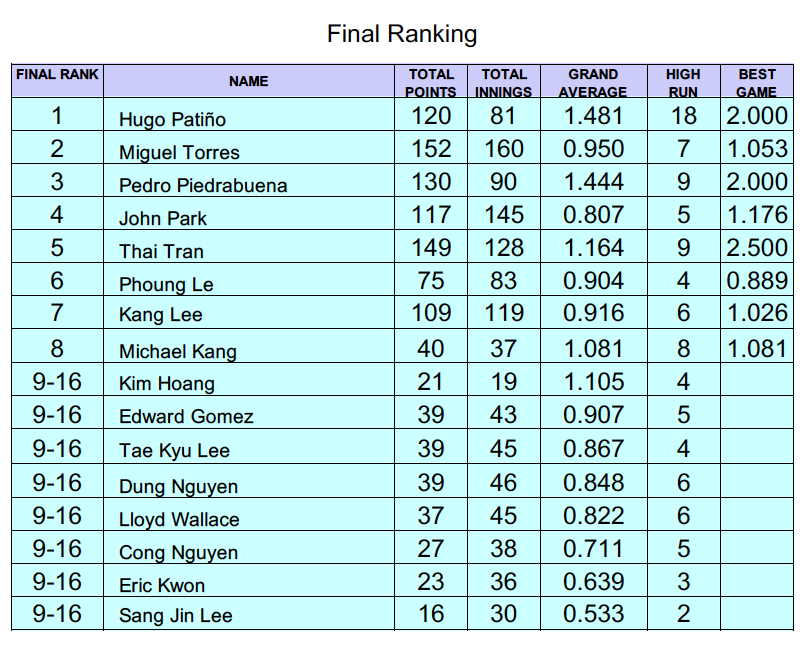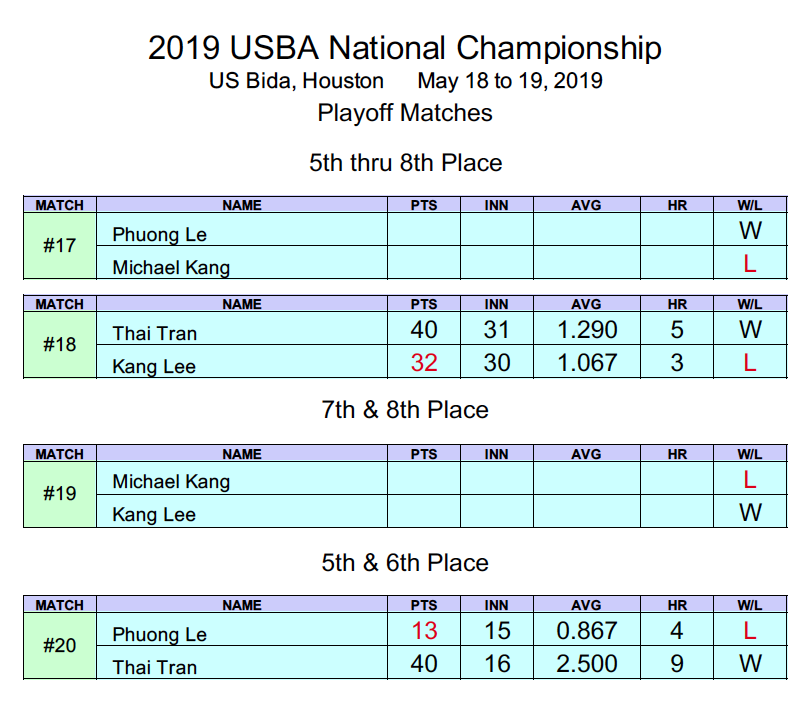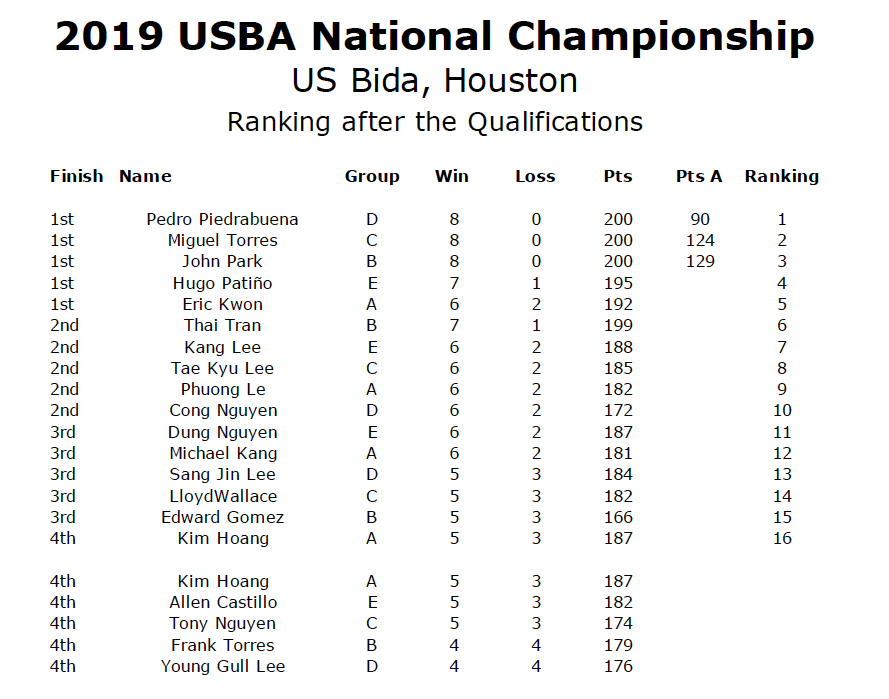 Click on link below to see all the Prelims charts A thur E
The format: 45 players. 5 groups of 9. So 8 matches to 25 points in the prelims. Top 3 from each group plus one best 4th place overall move on to 16-man single elimination to 40 points in the finals.
 click here to go directly to LIVE-STREAM USBA YouTube channel.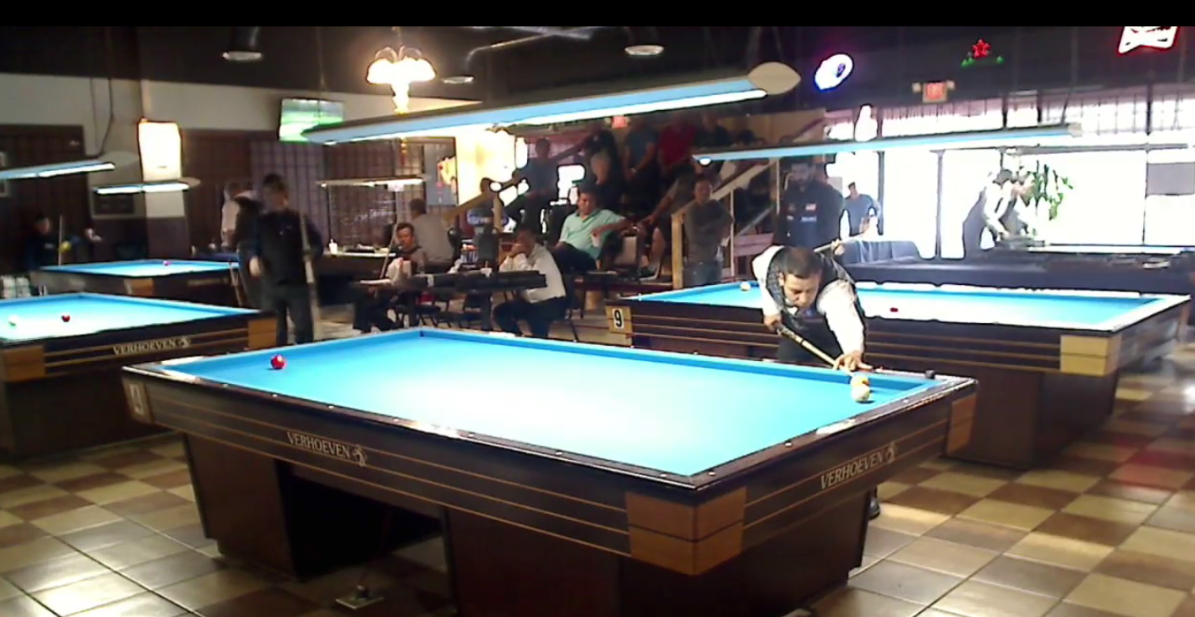 AREA VIEW