Don Samples Memorial 9-Ball at The Rack of Memphis
Lee Alford Wins the Don Samples 9-Ball Memorial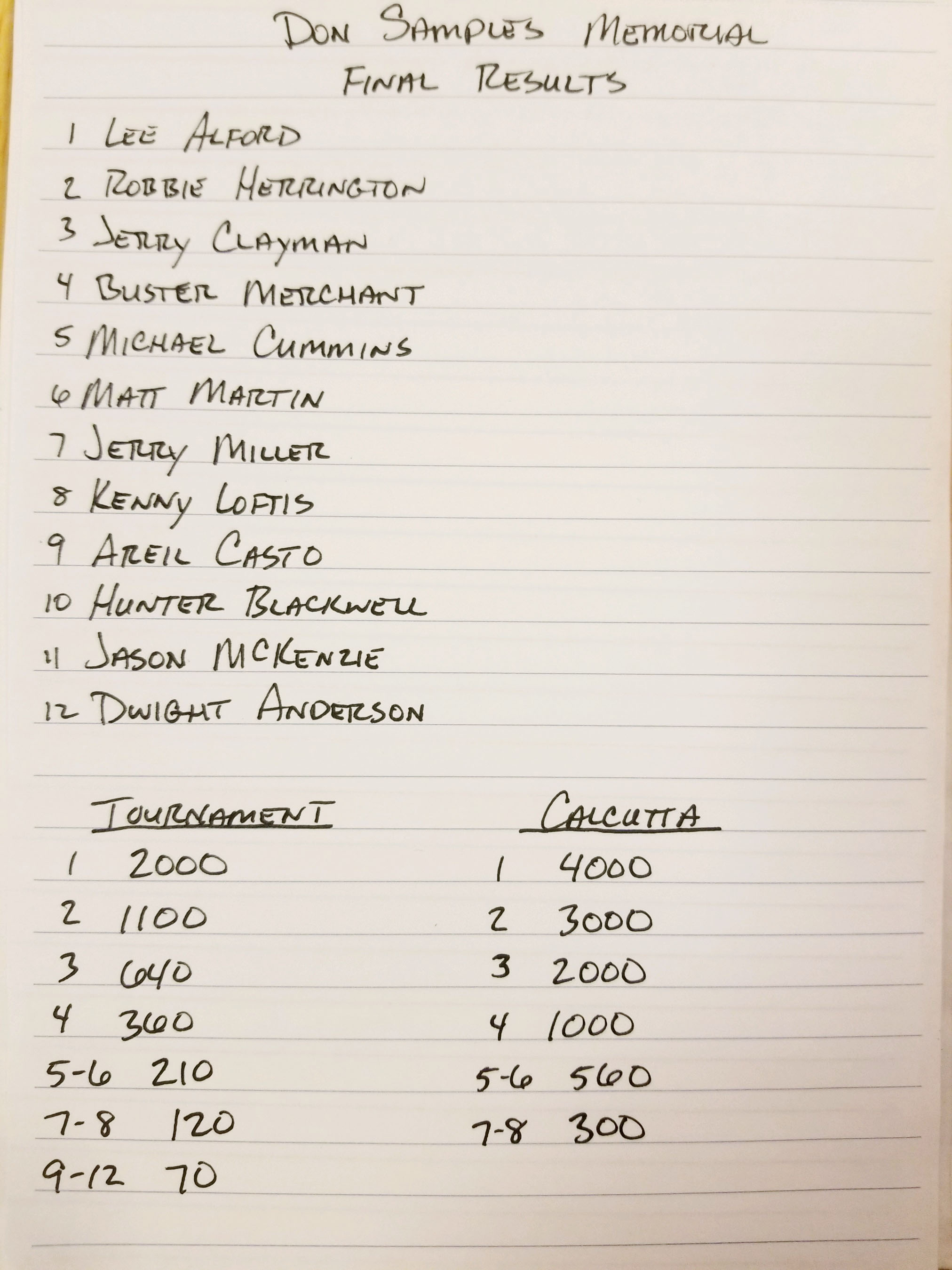 Special thanks goes out to Brandie Waymire and thanks to The Rack and Staff.
Also Matt Martin doing the Auction and all the players. And a big thanks to Kevin Clymer who was the tournament Director.
Their were 76 players in the event and 32 in the Min Tournament .
Congratulations to Zach Sanderson for winning the Don Samples Memorial mini tournament and 2nd Jon Lacey, 3rd and 4th Robbie Herrington and Randy Reese.