Annual Dick TAKANO 3 Cushion event
With the start of a new year ahead of us, I'm hoping everyone had a great Christmas Holiday season, with Love and Joy and Peace among family  and friends.   My wish to each of you in this new year is, Love, Health and happiness.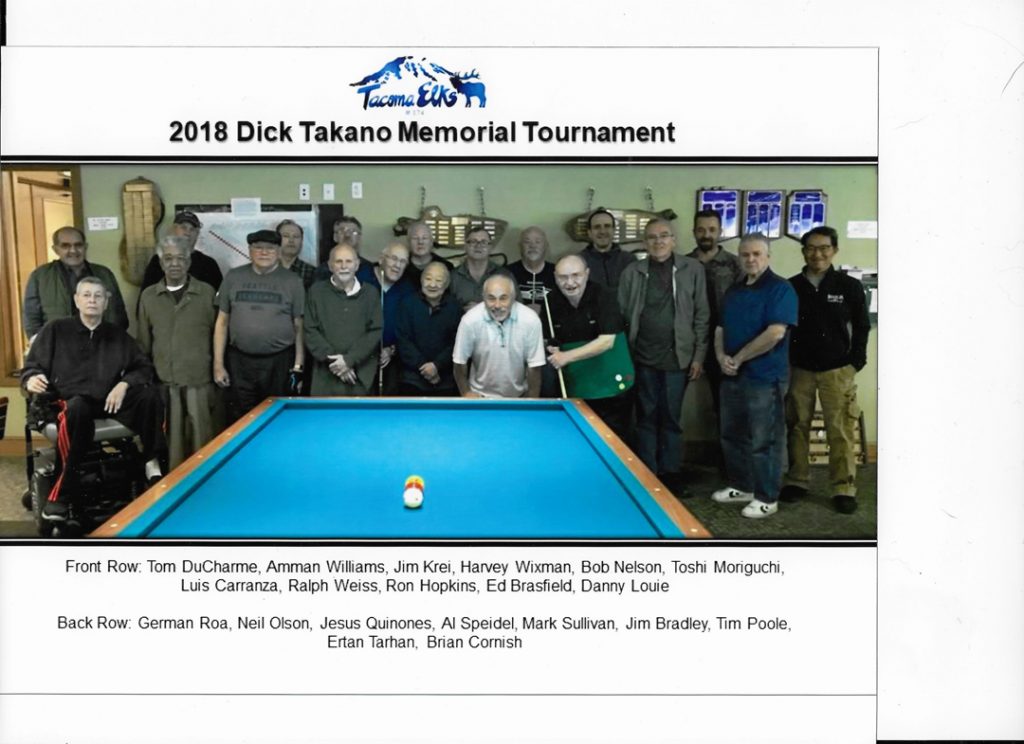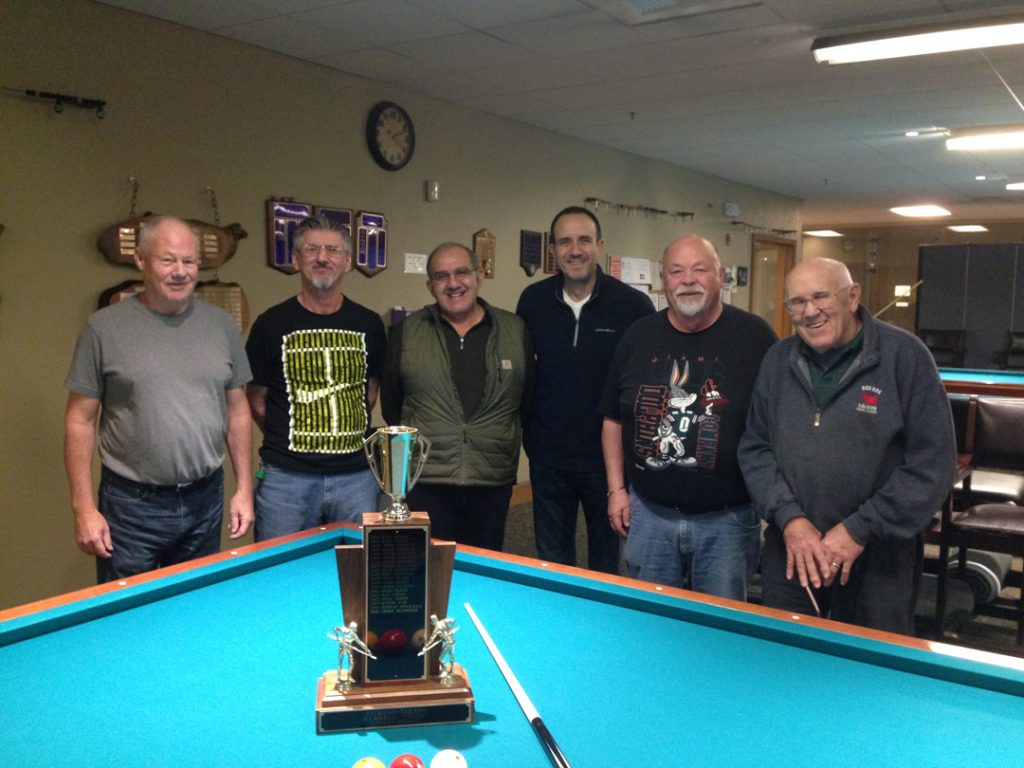 We completed our annual Dick TAKANO in early December while trying another format of competition.  Along with playing to our earned Handicaps as a target score, we also incorporated a time limit for each of the four tables to finish at a given time if you didn't reach your score point.  The player with the higher percentage of points scored based on his handicap would be declared the winner.  Each group of shooters started at the same time with a 5 minute warmup and a 5 minute nature call if needed and 1 hr to finish.  With this format, it basically leveled the playing field with top end players and lessor players towards more of an even chance of winning.  With 3 flights of 6 players and the top 2 from each going into the finals, we had a diverse group of shooters.  No "C" players made the finals, but we had 3 "C+"   1 "B", 1 "B+" and 1 "A" player competing on Sunday.   Our winner for this year is a "B+" player, Mark Sullivan defeating a "C+" player, Al Speidel.
3rd pl German Roa, 4th pl Ertan Tarhan, 5th pl Tim Poole and 6th pl Bob Nelson.   Thanks to Mac MacInroy for his help in cleaning tables n balls, making coffee.  Doc Miller and Tom Du Charme at the score table keeping things rolling along.  Dave and the Sports Bar crew for serving us.   And most of all Luis CARRANZA for deep cleaning the tables prior to the start and jumping in as the tournament chairman.  Great job to all.
Good Luck and Good Shooting
Eddie Brasfield
Billiard Chairman