Professor-Q-Ball Promotions Presents USBA National Qualifier at the Super Billiard Expo
AND THE WINNERS ARE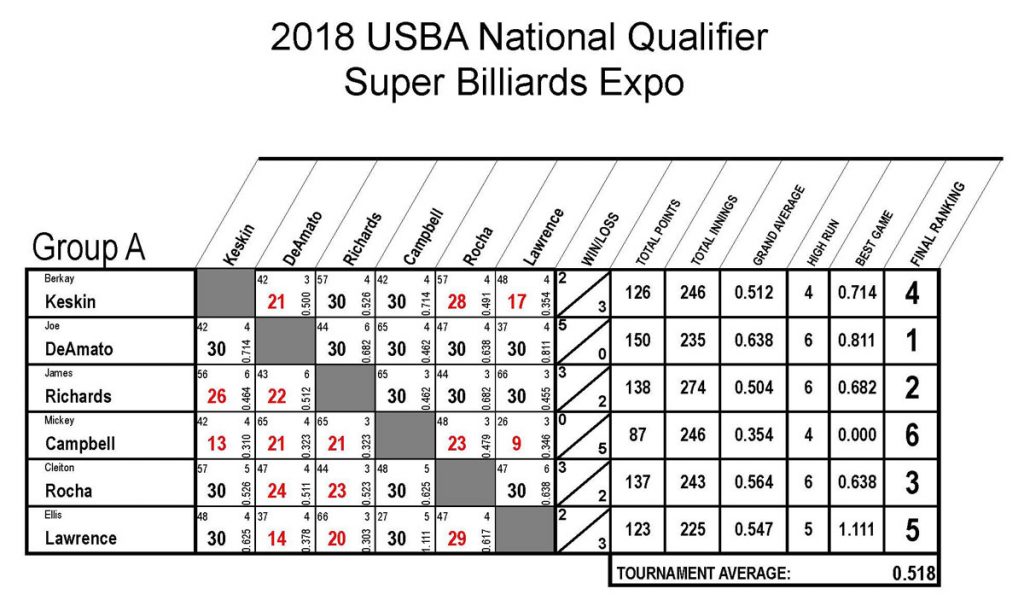 A -Group -Joe DeAmato and James Richardson also wins free entry in the USBA Nationals to be held on  May 28 -June 1, 2018 at the Delsol Casino Resort in Tucson, Az

B -Group – Christian Portilla and Paul Frankel (Professor-Q-ball)  also wins free entry in the USBA Nationals.
Matches were played on two Imperator-V Gabriel tables
  Special thanks to our Tournament Director Charlie Brown and all our helpers and most of all the players.
  AREA VIEW OF THE USBA NATIONALS
 
 Also in the evenings the game of 5 Ball
Had a great time showing players how to play 5 ball and they really enjoyed being on a 3-Cushion Billiard table.