World Trick Shot Artist Dr. Cue, Tom Rossman comes to Memphis, Tn.
Jam Billiards Hosts Dr. Cue
On December 9, 2017  Lee Hill, owner at JAM Billiards in Memphis TN, hosted and brought in World Trick Shot Artist Tom "Dr. Cue" Rossman. This special event was done in conjunction with the APA Scotch Doubles tournament.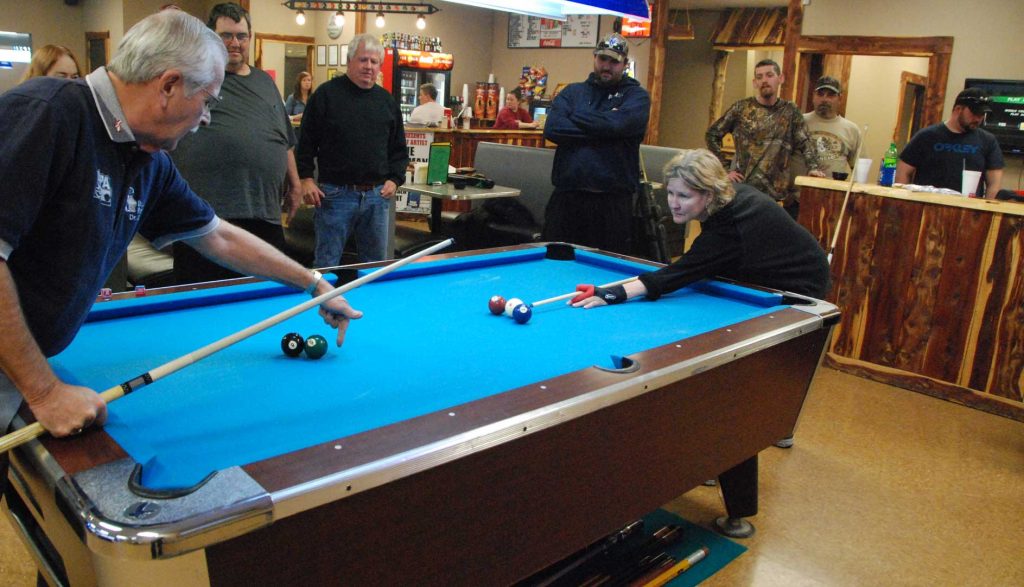 An enthusiastic audience responded with appreciation to the artistic pool skills, coupled with a "twist of humor" of this BCA Hall Of Fame showman. A short instructional presentation of "kicking techniques" and magnetic challenge matches also took place. Autographed photos were given out to all in attendance. A great time was experienced by all!
Pool Cue Winners – Left to Right  Adam Mathis, Randi Larson, Lisa Baker, Austin Lott
A Coors cooler was won by Kathy Dion-Tyree
APA Scotch Doubles tournament winners.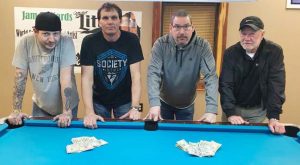 Left to right – 2nd place team $415-Austin Martin, Michael Lewis – 1st place team $500 Ross Holcomb & Bob Smith