NATE "OKINAWA SLIM" BRYANT VISITING THE WEST COAST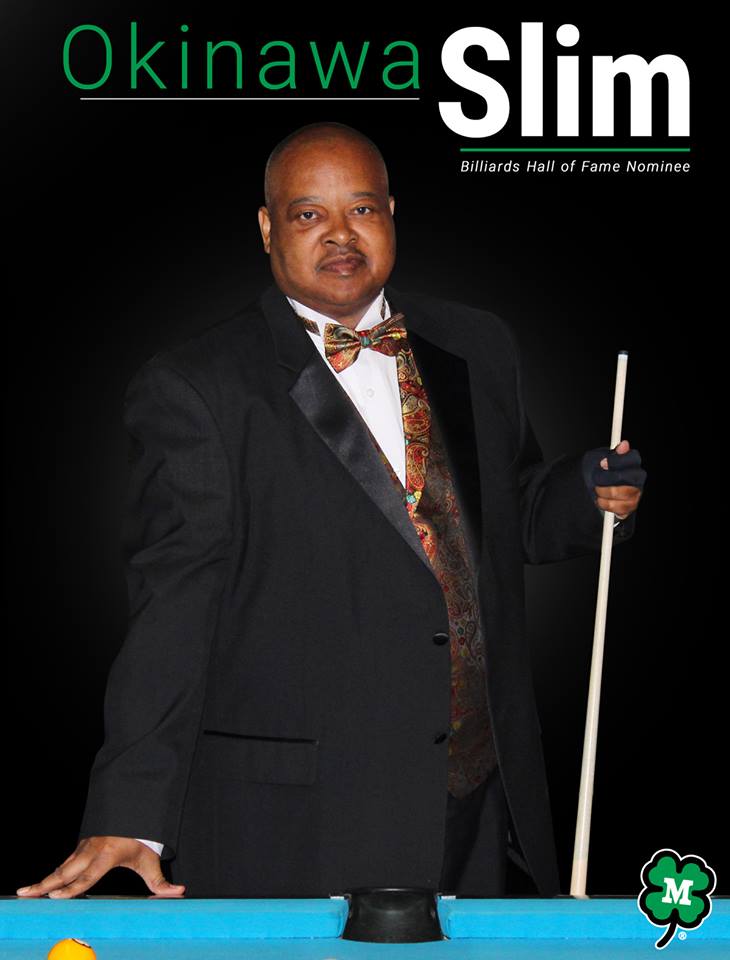 Atlanta, GA – October 23, 2017 – Retired Marine Gunnery Sergeant, World Famous Trick Shot Artist, Past President of the World Pool Billiard Association – Artistic Pool Division and Billiard Congress of American (BCA) Hall of Fame Nominee.
Nate "Okinawa Slim" Bryant will be visiting the Los Angeles and Lakewood California area to perform a trick shot exhibition and provide entertainment to the local boys and girls club, families and senior citizens in the area which is part of his Billiard Awareness Program.
The Billiard Awareness Program's purpose is to provide entertainment, education and the love of this sport to children, adults, seniors and less fortunate people. Also, to help increase their awareness, self-esteem, motivation and to incorporate the game of billiards into their lives.
The event will be hosted by Lois Nelson Owner/Executive Director of the South Central Pool League (SCPL) from Los Angeles, California.
Friday October 27, 2017 at 4:00pm – 8:00pm.                                                    Saturday October 28, 2017 at 1:00pm – 4:00pm. The location is:
Lakewood Family Billiards
4125 Paramount Blvd.
Lakewood, Ca. 90712
562-420-9556
Okinawa Slim is available immediately for interviews. Print Quality images are also available upon request. For more information, please contact Nate "Okinawa Slim" Bryant at 770-310-7546 or okinawaslim32@gmail.com